Monday, December 27, 2021
  Faculty Focus
By Karen Villarreal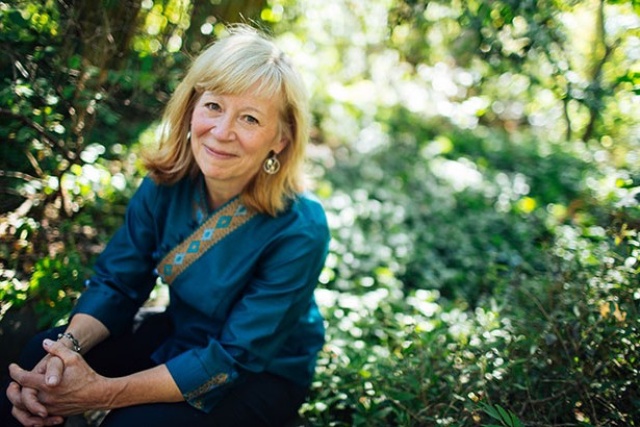 RIO GRANDE VALLEY, TEXAS – Faculty and students in the UTRGV College of Sciences were able to attend, virtually, the second annual Women in Science and Engineering (WISE) meeting in November.
Keynote speaker Dr. Geraldine Richmond, undersecretary of Energy for Science in the U.S Department of Energy, addressed the issue of women and underrepresented minorities in STEM fields and the need for continued progress.
"When we're facing biases, we can't be productive," Richmond said. "But I think things are changing."
WISE's workshops and networking events are open to faculty and students and focus on empowering workplaces in STEM and other fields.
Dr. Teresa Patricia Feria, UTRGV associate dean for Faculty Success, Diversity and Inclusion, invited Richmond to speak and served as moderator for the event.
She said equity, diversity and inclusion are particularly important for UTRGV as a R2 research institution – a Carnegie designation as a doctoral university that maintains a high level of research activity – with the goal of achieving R1 status.
"That's why Dr. Vivian Incera, our dean, started the WISE initiative," said Feria, also an associate professor in the College of Sciences. "We can learn so much from renowned scientists and leaders – and each other – when we come together this way."
FOR THE LOVE OF SCIENCE
Richmond, in her keynote address, shared her own experiences in the field of chemistry and the difficulties she faced that led her back to teaching, where other women scientists also were struggling with their careers. The realization shocked her into action, she said.
"They had gotten their tenure, so problems should be going away," Richmond said. "But I was hearing that it was getting worse. 'I'm not happy in this position and it's killing my love of science.' It broke my heart to hear that."
In response, she cofounded the Committee on the Advancement of Women Chemists (COACh), and the support group began to offer workshops on effective negotiation, entrepreneurship, mentorship, networking and setting priorities based on personal values.
"We started in chemistry, then other disciplines asked for our workshops," Richmond said. "Suddenly, we were giving them all over the place."
Since 1997, COACh has grown to empower more than 25,000 women around the world.
Richmond said she wasn't always so confident herself, but that confidence grows gradually when you take risks and try things that can be uncomfortable.
 "As researchers, we are experimentalists," she said. "So, take some chances."
ABOUT UTRGV
The University of Texas Rio Grande Valley (UTRGV) was created by the Texas Legislature in 2013 as the first major public university of the 21st century in Texas. This transformative initiative provided the opportunity to expand educational opportunities in the Rio Grande Valley, including a new School of Medicine, and made it possible for residents of the region to benefit from the Permanent University Fund – a public endowment contributing support to the University of Texas System and other institutions.
UTRGV has campuses and off-campus research and teaching sites throughout the Rio Grande Valley including in Boca Chica Beach, Brownsville (formerly The University of Texas at Brownsville campus), Edinburg (formerly The University of Texas-Pan American campus), Harlingen, McAllen, Port Isabel, Rio Grande City, and South Padre Island. UTRGV, a comprehensive academic institution, enrolled its first class in the fall of 2015, and the School of Medicine welcomed its first class in the summer of 2016.