Friday, February 5, 2021
  Awards and Recognitions
By Amanda Alaniz
RIO GRANDE VALLEY, TEXAS – UTRGV's Community Historical Archaeology Project with Schools program continues to make a lasting mark in preserving Rio Grande Valley history with its recent 2020 Governor's Award for Historic Preservation, presented by the Texas Historical Commission.  
The prestigious Governor's Award goes to organizations or individuals for their efforts in preserving Texas' cultural and historical resources and recognizes the highest achievement in heritage preservation. 
CHAPS, a community engagement program founded in 2009, has worked on several projects and documentaries that showcase the hidden history of the Valley. The group also has focused on creating educational material for K-12 educators with its "Traveling Trunk" exhibits.
UTRGV faculty, lecturers, and staff – who volunteer their time and share a passion for showcasing the Valley's history – make up the CHAPS team.  
Roseann Bacha-Garza, MA, CHAPS project manager, UTRGV Lecturer I. 
Walter Diaz, Ph.D., dean, College of Liberal Arts. 
Juan L. Gonzalez, Ph.D., CHAPS co-director, UTRGV associate professor of geology. 
Christopher L. Miller, Ph.D., CHAPS co-director, UTRGV professor of history. 
Russell K. Skowronek, Ph.D., CHAPS founding director, UTRGV professor of history and anthropology.
Skowronek said the team is extremely honored to have earned this award. Their mission is simple, he said. Tell the community's stories and capture the history of the region.  
"The goal of the CHAPS program is to make people feel proud about where they're from, to know more about their roots. And most of all, to celebrate those roots," Skowronek said. "The governor's seal of approval is a stamp that says this program is really, truly a star accomplishment for UTRGV."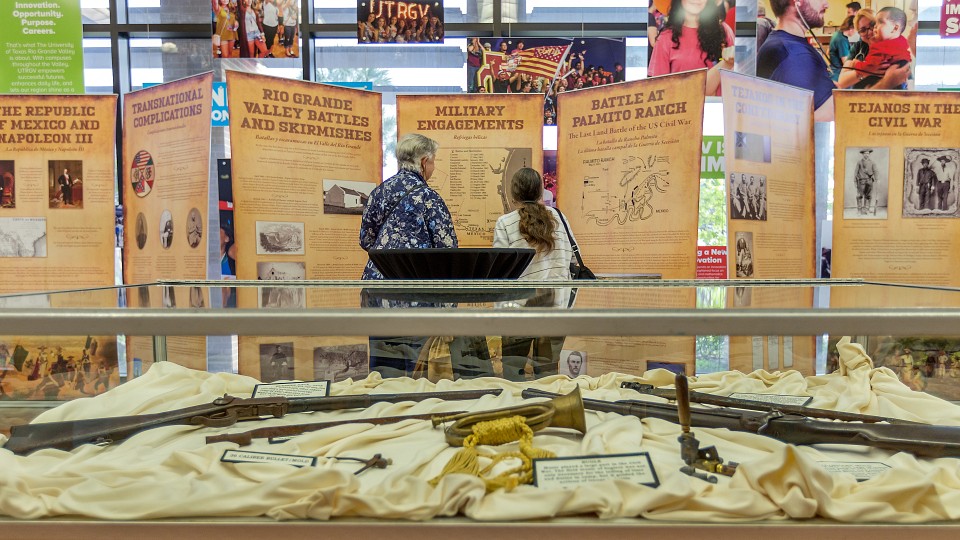 PAST IS PRESENT 
Community engagement is the core of all CHAPS initiatives, Skowronek said, and the feedback on their efforts has been encouraging.  
All CHAPS projects are about historical preservation and provide insight into the past.  
THC Chairman John L. Nau III said UTRGV is a leader in helping preserve the past to enrich future generations.
"Their dedication to not only educating students, but teaching those students how to educate others, including future Texans, is unmatched," Nau said. "Their work at The University of Texas Rio Grande Valley is lighting the way and raising the bar for universities across Texas." 
RELATED LINK: 2020 Governor's Award for Historic Preservation
Skowronek noted the substantial amount of Valley history yet to be discovered, and said they intend to keep finding it and sharing it.  
"It's important because it shows UTRGV has people working here, across colleges, who are engaging not only undergraduate but graduate students, and engaging the broader public – including K-12 students, their parents and grandparents. Their stories are being told," he said. "The stories we have here in the Valley are really rich." 
CHAPS was recognized for the Governor's Award for Historic Preservation at this year's THC's Real Places Conference, held Feb. 3-5, in a virtual event. 
To learn more about CHAPS, visit utrgv.edu/chaps.   
ABOUT CHAPS
CHAPS is a consortium of UTRGV faculty, lecturers, and staff who work locally and have embraced the teacher/scholar model in academe wherein scholarly enquiry is intertwined with K-17 education and community engagement. These are scholars who look beyond their disciplines in order to create new knowledge that is greater than the sum of its parts. Today, CHAPS contains the scholarly disciplines of Anthropology, Biology, Communication, Education, Geology and History.  
ABOUT THE TEXAS HISTORICAL COMMISSION
The Texas Historical Commission manages 32 State Historic Sites, the Texas Heritage Trails Program, Texas Main Street Program, and many more heritage tourism and historic preservation initiatives across the state.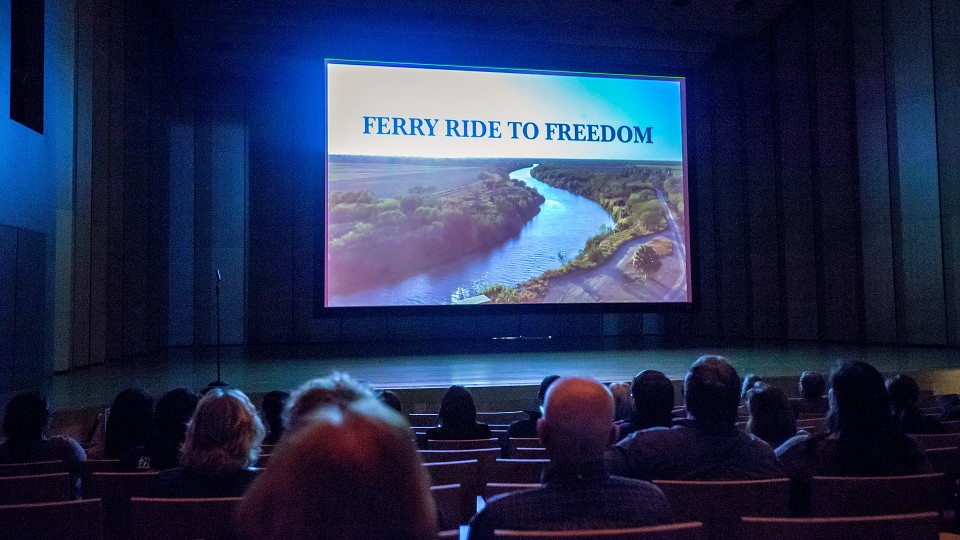 ABOUT UTRGV
The University of Texas Rio Grande Valley (UTRGV) was created by the Texas Legislature in 2013 as the first major public university of the 21st century in Texas. This transformative initiative provided the opportunity to expand educational opportunities in the Rio Grande Valley, including a new School of Medicine, and made it possible for residents of the region to benefit from the Permanent University Fund – a public endowment contributing support to the University of Texas System and other institutions.
UTRGV has campuses and off-campus research and teaching sites throughout the Rio Grande Valley including in Boca Chica Beach, Brownsville (formerly The University of Texas at Brownsville campus), Edinburg (formerly The University of Texas-Pan American campus), Harlingen, McAllen, Port Isabel, Rio Grande City, and South Padre Island. UTRGV, a comprehensive academic institution, enrolled its first class in the fall of 2015, and the School of Medicine welcomed its first class in the summer of 2016.