Thursday, December 3, 2020
  Awards and Recognitions
By Maria Elena Hernandez
RIO GRANDE VALLEY, TEXAS – The UTRGV Educational Technology Program has another top ranking to add to its list of achievements: It was named the No. 1 Most Affordable Online Master's in Educational Technology Degrees by CollegeChoice.net.
The website helps students and their families choose programs to fit their particular needs and, according to the site, helps facilitate the process of choosing a school.
Graduate programs were ranked based on affordability, return on investment and commitment to graduate education.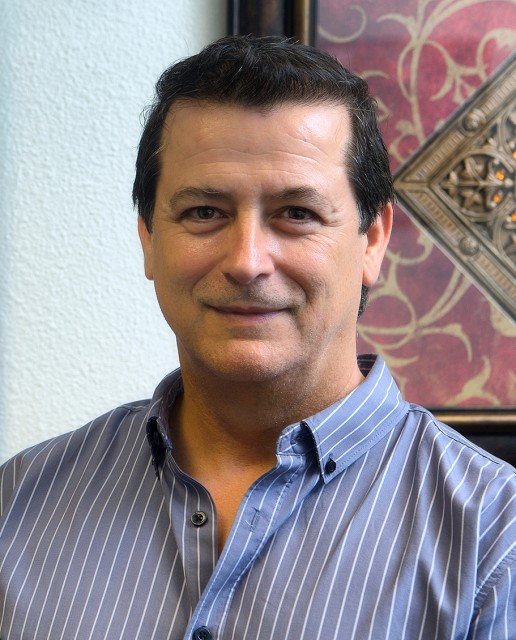 "It's a very good investment in your future," said Dr. Rene Corbeil, program coordinator for the UTRGV Educational Technology Program. "But what makes our program even better is that, even though you can earn the master's degree in as little as 10 months, you can at the same time earn one or two or even three graduate certificates."
The graduate certificates give UTRGV students a competitive edge when applying for a job, he said.
"It shows potential employers that you have additional knowledge and expertise in these additional areas that are in high need, high demand," he said.
And the demand for these skills, which include designing instructional material for different media, skyrocketed with COVID-19 restrictions moving work to online platforms. Enrollment in the UTRGV Educational Technology Program has grown more than 200 percent since March, he said.
"We're offering two sections of each course, so the enrollment has shot through the roof," Corbeil said.
They know the program is working, in part because of the feedback they receive from graduates.
"They've basically said, 'Thank you. Your program prepared us for this.' And they have been the ones who have been the first responders, if we can call them that, to help their schools and their school districts get their teachers ready to go back to school. I feel really proud of the fact that we play a role in that and that our students are shining," Corbeil said.
Related video: Johnson Space Center Tech Lead Discusses UTRGV Master of Education in Educational Technology
"In our program, our students in every single class will build something. So, by the time they graduate from the master's program, they'll be able to jump into their career track, running with experience already on how to do the work," he said.
Other university master's programs in the top 10 included, the University of Florida, Texas A&M-Commerce and Michigan State University.
Click here to learn more about the UTRGV Educational Technology Program.
ABOUT UTRGV
The University of Texas Rio Grande Valley (UTRGV) was created by the Texas Legislature in 2013 as the first major public university of the 21st century in Texas. This transformative initiative provided the opportunity to expand educational opportunities in the Rio Grande Valley, including a new School of Medicine, and made it possible for residents of the region to benefit from the Permanent University Fund – a public endowment contributing support to the University of Texas System and other institutions.
UTRGV has campuses and off-campus research and teaching sites throughout the Rio Grande Valley including in Boca Chica Beach, Brownsville (formerly The University of Texas at Brownsville campus), Edinburg (formerly The University of Texas-Pan American campus), Harlingen, McAllen, Port Isabel, Rio Grande City, and South Padre Island. UTRGV, a comprehensive academic institution, enrolled its first class in the fall of 2015, and the School of Medicine welcomed its first class in the summer of 2016.