CLASS OF 2024

  Wednesday, July 1, 2020
  Around Campus
By Letty Fernandez
Rio GRANDE VALLEY, TEXAS – Aryana Garza, of Brownsville, hopes to be a neonatologist one day, so she can take care of newborns in the Rio Grande Valley.
Her path to medical school began when she was a student at the UTRGV Mathematics and Science Academy (MSA), an award-winning program geared for high school students who are bright, motivated, and interested in a career in mathematics or science.
Today, she is one of 55 medical students in the UTRGV School of Medicine's Class of 2024.
She is the second student from the MSA program to be accepted into medical school, and the first MSA student in the UTRGV School of Medicine.
And on Wednesday, July 1, she met the other students in her cohort during a virtual Orientation, which took place virtually via Zoom.
Now 22, and a doctor in the making, she is prepared and excited for the rigors of medical school.
ASPIRATIONS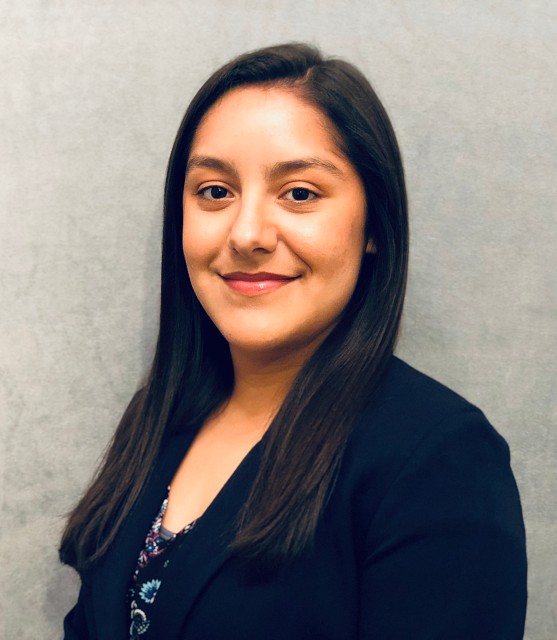 Garza earned a high school diploma in 2016 from the UTRGV Mathematics and Science Academy along with two years of college credit.
Attending MSA at UTRGV was a turning point in her life, she said.
"MSA presented a challenging curriculum that allowed me to begin taking college-level courses taught by university professors during my junior year in high school," she said. "I did not believe I would ever have the experience of going off to college. But as an MSA student, I gained the knowledge and skills ultimately necessary to pursue my aspirations in medicine."
Dr. Wilma Smetter, principal of the UTRGV MSA Academy, said Garza's aspirations are becoming a reality as she starts medical school at UTRGV.
"The UTRGV Mathematics and Science Academy continues to transform potential into achievement and Aryana embraced what UTRGV MSA is all about. We are extremely proud of her," Smetter said.
HER PATH TO SUCCESS
A first-generation college graduate, Garza knew early on that she wanted to be a doctor. As a child, she created her own homemade crutches, canes and arm slings that allowed her to pretend she was a doctor.
But it was watching her grandfather battle terminal cancer, and the rapid deterioration of her grandmother's health due to dementia and Parkinson's disease, that solidified her desire to become a doctor.
"My mother became my grandparents' caregiver. My mother was to my grandparents what I yearn to be for my patients," Garza said. "The strength and selflessness that she showed during this time made me truly understand the importance of compassion in medicine."
INTRODUCING THE CLASS OF 2024
On Wednesday, July 1, during the UTRGV School of Medicine's virtual Orientation via Zoom, the new medical students took part in the traditional roll call, and listened as Mayra Martinez, the SOM director of Admissions, called their names.
Then, symbolically, she presented the entering class to Dr. John H. Krouse, dean of the UTRGV School of Medicine and executive vice president for Health Affairs.
"I am so thrilled and so proud of all of you," he said. "Over the next four years, you are going to be part of one of the most unique periods in medical education that, I think, will ever occur. It is an incredible time, as you all know, watching the unfolding of the COVID 19 pandemic. And for us, too, in making sure that you not only learn what you need to know about clinical medicine and how to take care of patients, but also, how to do so in an environment that is very challenging."
The 55 students who make up the Class of 2024 were selected from more than 5,000 applicants; 3,000 applications were reviewed. And the admissions selection committee selected about 400 students for interviews.
Of the 55 selected, 25 are from the Rio Grande Valley and 17 graduated from UTRGV.
Class of 2024 students also come from prestigious institutions throughout Texas and the nation, including Brown, Cornell, Emory, Harvard, Johns Hopkins, University of Pennsylvania, Princeton, and Vanderbilt, among others.
The Class of 2024 has requested the traditional White Coat Ceremony take place when family and friends can attend in person. The ceremony is where students are formerly introduced into the medical profession and take their first oath as a physician.
ABOUT MSA
The Mathematics and Science Academy (MSA), then at The University of Texas at Brownsville/Texas Southmost College, was established in May 2005. MSA opened its doors in fall 2007, graduating its first class in May 2009. The program has been updated and continues at UTRGV. It expanded from Brownsville to Edinburg in August 2016.
MSA students take classes from UTRGV faculty with current UTRGV students. They get the full university experience during high school, but have more supervision and guidance than traditional university students.
For more information about the program, visit https://www.utrgv.edu/msa/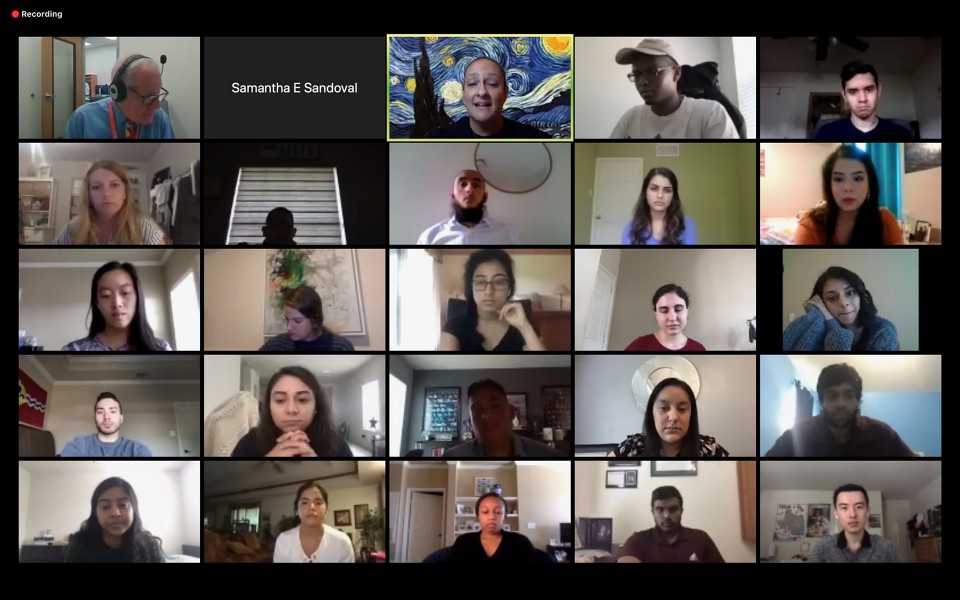 ABOUT UTRGV
The University of Texas Rio Grande Valley (UTRGV) was created by the Texas Legislature in 2013 as the first major public university of the 21st century in Texas. This transformative initiative provided the opportunity to expand educational opportunities in the Rio Grande Valley, including a new School of Medicine, and made it possible for residents of the region to benefit from the Permanent University Fund – a public endowment contributing support to the University of Texas System and other institutions.
UTRGV has campuses and off-campus research and teaching sites throughout the Rio Grande Valley including in Boca Chica Beach, Brownsville (formerly The University of Texas at Brownsville campus), Edinburg (formerly The University of Texas-Pan American campus), Harlingen, McAllen, Port Isabel, Rio Grande City, and South Padre Island. UTRGV, a comprehensive academic institution, enrolled its first class in the fall of 2015, and the School of Medicine welcomed its first class in the summer of 2016.