Monday, June 22, 2020
  Community
By Victoria Brito
RIO GRANDE VALLEY, TEXAS – UTRGV's College of Education and P-16 Integration will be able to continue its parent-directed treatment program for children with autism spectrum disorder for another two years.
The program, which started in 2018 and previously served only the lower Cameron County area, now will expand across the entire Rio Grande Valley, funded by a nearly $500,000 continuation grant by the Texas Higher Education Coordinating Board under the Autism Grant Program: Parent-Directed Treatment.
Dr. Hsuying Ward, a UTRGV associate professor with Human Development & School Services in the College of Education of P-16 Integration, is principal investigator on the grant.
She is joined in the now expanded program by Dr. Emily Curiel and Dr. Noe Ramos, co-PIs and assistant professors of Human Development and School Services, and Dr. Javier Cavazos, project evaluator and associate professor of Counseling.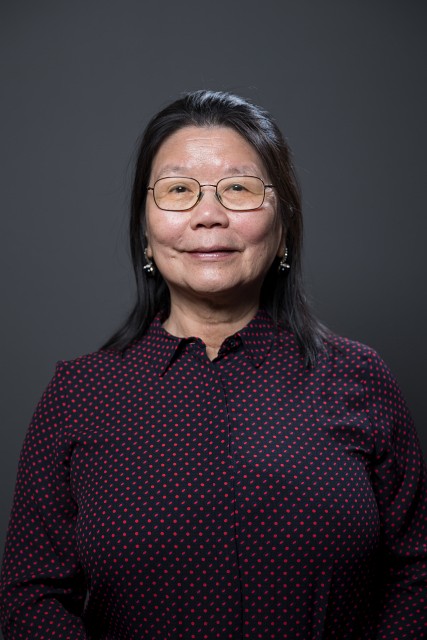 "The increase in the autism population has continued," Ward said. "Right now, one out of 10 kids with disabilities has autism, and our local increase mirrors the national increase. So, the need for instructional programs for parents is even greater with COVID-19 still in sight."
The parent-directed treatment program will provide training and support for 320 parents of children and adolescents from 3 to 21 years of age who have been identified with autism spectrum disorders.
It also delivers a bilingual, evidence-based training program to help Hispanic parents improve confidence, psychological flexibility and emotional well-being, and improve communication, social behaviors and social interactions among children or adolescents with autism.
"We want to train parents to be able to manage the situation, because often, their children come with greater needs, like behavior and sensory needs," Ward said. "Parents being able to manage these things helps our schools help their children, which is the most efficient way to educate children with autism."
The first cohort of 60 parent participants begins July 1. There will be a new cohort every three months during the grant cycle, with nine monthly workshops. A new feature of the program is the implementation of small groups, which now will be led by trained parent leaders. The small groups will be structured by child's age and need, to provide for the specific needs of the different spectrums of autism.
To register for this program, visit the Grant Program Registration Link.
ABOUT UTRGV
The University of Texas Rio Grande Valley (UTRGV) was created by the Texas Legislature in 2013 as the first major public university of the 21st century in Texas. This transformative initiative provided the opportunity to expand educational opportunities in the Rio Grande Valley, including a new School of Medicine, and made it possible for residents of the region to benefit from the Permanent University Fund – a public endowment contributing support to the University of Texas System and other institutions.
UTRGV has campuses and off-campus research and teaching sites throughout the Rio Grande Valley including in Boca Chica Beach, Brownsville (formerly The University of Texas at Brownsville campus), Edinburg (formerly The University of Texas-Pan American campus), Harlingen, McAllen, Port Isabel, Rio Grande City, and South Padre Island. UTRGV, a comprehensive academic institution, enrolled its first class in the fall of 2015, and the School of Medicine welcomed its first class in the summer of 2016.