Wednesday, June 17, 2020
  Awards and Recognitions, Faculty Focus
By Maria Elena Hernandez
RIO GRANDE VALLEY, TEXAS – SME, one of the nation's largest organizations for the manufacturing industry, recently named a UTRGV professor of manufacturing and industrial engineering as one of its 2020 College of Fellows.
Dr. Anil Srivastava was one of the seven members honored nationwide for contributing to the manufacturing profession for 20 or more years.
He served on the SME board of directors for three years, from 2010 to 2013.
"I knew about all those things – different nominations, different kinds of awards – but I never thought about myself," he said.
Before teaching at UTRGV, Srivastava had worked with major companies like GE, Boeing, Lockheed Martin and General Motors. But he realized that, ultimately, he wanted to share his knowledge with the next generation and came to UTRGV in 2013.
"Let's go back to academics," he told himself, "and then transfer that knowledge to the students here."
Srivastava said that, while there is a textbook for his classes, he incorporates a lot of real-world examples, which the students respond to with enthusiasm.
"We are transferring knowledge. We are transferring how this manufacturing helps the economy of our own nation and how it helps today's students," he said.
Srivastava is one of the co-principal investigators for I-DREAM4D, a consortium UTRGV created to draw young talent to manufacturing. As part of the Manufacturing and Engineering Education Program, the U.S. Department of Defense awarded the consortium almost $4 million.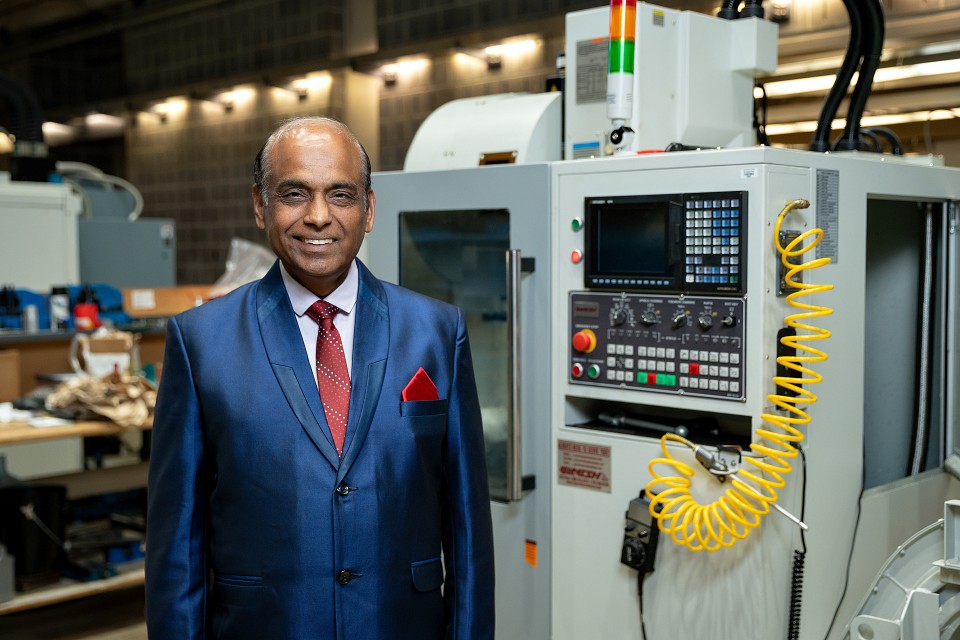 In addition to teaching the next generation of manufacturing engineers, Srivastava said he wanted to help spark growth in South Texas.
"My goal was to come here from Cincinnati, Ohio, to grow manufacturing in the Rio Grande Valley from Laredo to Brownsville," he said.
The UTRGV professor is part of a collaborative organization involving several industries, where he discusses how to grow manufacturing in the region. While those presentations have slowed because of the COVID-19 pandemic, Srivastava said, the industry itself will remain strong.
"Manufacturing will never go down. It's a need. It's a need of the U.S. economy," he said.
He said his recent recognition as an SME Fellow is a privilege.
"It's a good honor, no doubt about it," he said, "and I hope to continue contributing through my work at UTRGV."
To learn about the work at the Manufacturing and Industrial Engineering Department at the university, visit utrgv.edu/maie.
ABOUT UTRGV
The University of Texas Rio Grande Valley (UTRGV) was created by the Texas Legislature in 2013 as the first major public university of the 21st century in Texas. This transformative initiative provided the opportunity to expand educational opportunities in the Rio Grande Valley, including a new School of Medicine, and made it possible for residents of the region to benefit from the Permanent University Fund – a public endowment contributing support to the University of Texas System and other institutions.
UTRGV has campuses and off-campus research and teaching sites throughout the Rio Grande Valley including in Boca Chica Beach, Brownsville (formerly The University of Texas at Brownsville campus), Edinburg (formerly The University of Texas-Pan American campus), Harlingen, McAllen, Port Isabel, Rio Grande City, and South Padre Island. UTRGV, a comprehensive academic institution, enrolled its first class in the fall of 2015, and the School of Medicine welcomed its first class in the summer of 2016.