Tuesday, January 14, 2020
  Awards and Recognitions, Faculty Focus
By Letty Fernandez
RIO GRANDE VALLEY – The National Academy of Inventors (NAI) honored UTRGV Professor Karen Lozano as one of 168 prolific academic innovators from across the world with the esteemed distinction of NAI Fellow status.
"I'm honored to have been selected as a fellow of the National Academy of Inventors. This distinction belongs to the NanoTeam, a vibrant research team made up of our wonderful and hard-working students," said Lozano, a Julia Beecherl Endowed Professor in mechanical engineering and director of the UTRGV Nanotechnology Center of Excellence. "Thank you to UTRGV for the support I've received over the last 20 years."
The NAI Fellows Program highlights academic inventors who have demonstrated a spirit of innovation in creating or facilitating outstanding inventions that have made a tangible impact on quality of life, economic development and the welfare of society.
"This is a wonderful opportunity to further encourage and motivate our Rio Grande Valley students, and show them that anything is possible if you work hard enough," she said.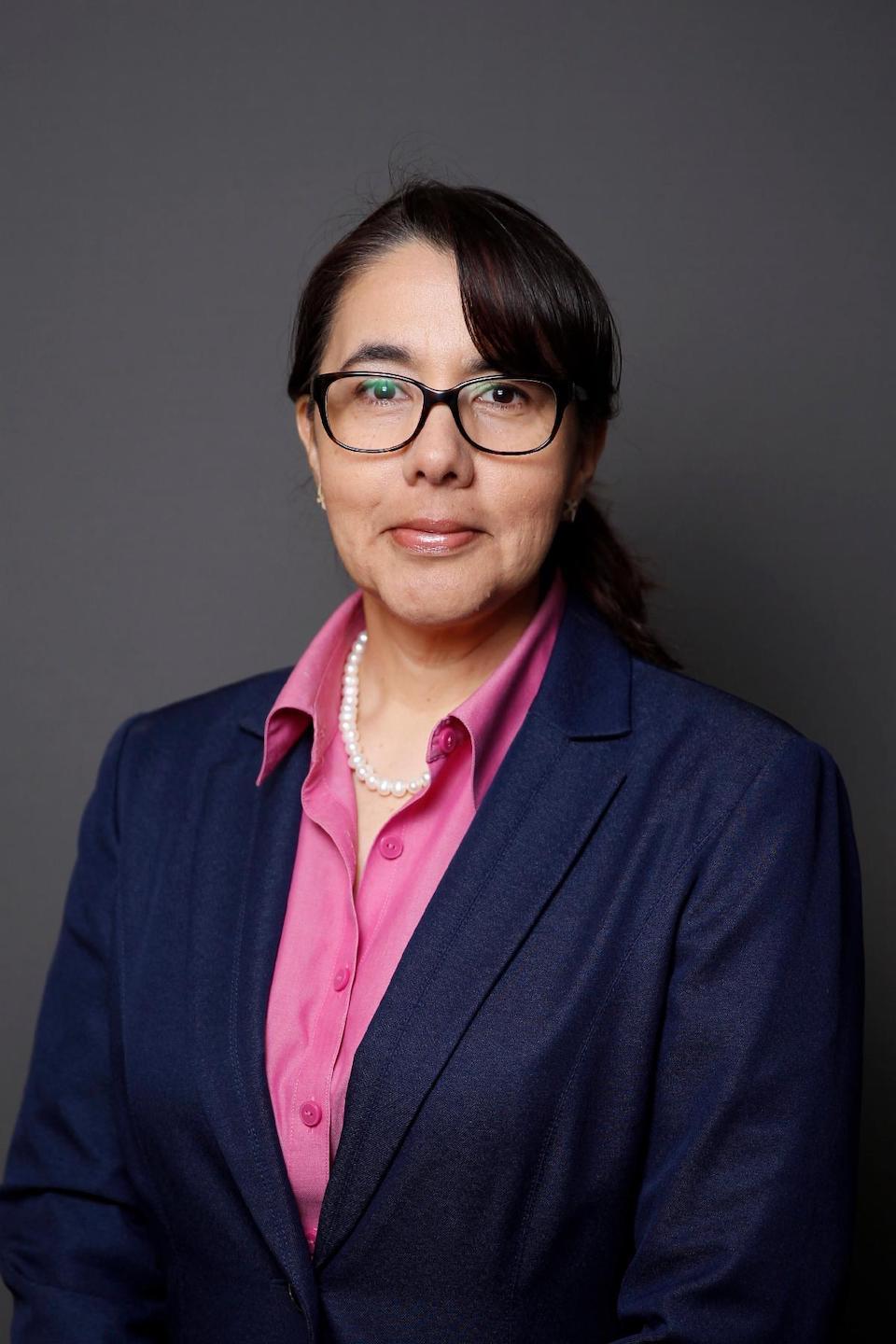 This latest honor follows her most recent recognition. In October of 2019, Lozano was honored by the White House as one of 15 recipients nationwide of the 2019 Presidential Excellence Awards in Science, Mathematics, and Engineering Mentoring.
"We are so proud of Dr. Lozano on this tremendous honor and more importantly, the significant impact she is having on our students. She mentors and inspires our students and we are so blessed to have her at UTRGV," said Dr. Dr. Ala Qubbaj, dean, UTRGV College of Engineering and Computer Science.
In 2018, Lozano was selected to receive the 2018 "Mexicanos Distinguidos" (Distinguished Mexicans) Award, which was presented on behalf of the Government of Mexico, for her impressive achievements in the STEM fields. She previously received the Outstanding Latino/a Faculty in Higher Education: Research/Teaching (Research Institutions) Award by the American Association of Hispanics in Higher Education, and was named Engineer of the Year by Great Minds in STEM in 2015. In 2013, she participated in an immigration roundtable, at the White House with President Barack Obama. In addition, Lozano maintains a YouTube channel called Karen's Lab, to teach a younger audience about the engineering field, her way of paying it forward to help spark future innovators.
Election to NAI Fellow is the highest professional distinction accorded solely to academic inventors. To date, NAI Fellows hold more than 41,500 issued U.S. patents, which have generated over 11,000 licensed technologies and companies, and created more than 36 million jobs. In addition, over $1.6 trillion in revenue has been generated based on NAI Fellow discoveries.
"Congratulations to the 2019 class of NAI Fellows," said Laura A. Peter, Deputy Under Secretary of Commerce for Intellectual Property and Deputy Director at the U.S. Patent and Trademark Office (USPTO). "It is a privilege to welcome these exceptionally-qualified individuals to this prestigious organization. I am certain their accomplishments will inspire the next generation of invention pioneers."
Lozano will be formally inducted on April 10 in Phoenix, Arizona at the Ninth Annual Meeting of the National Academy of Inventors.
"I am so impressed by the caliber of this year's class of NAI Fellows, all of whom are highly-regarded in their respective fields," said Paul R. Sanberg, NAI President. "The breadth and scope of their discovery is truly staggering. I'm excited not only see their work continue, but also to see their knowledge influence a new era of science, technology, and innovation worldwide."
The complete list of all NAI Fellows is available on the NAI website.
ABOUT UTRGV
The University of Texas Rio Grande Valley (UTRGV) was created by the Texas Legislature in 2013 as the first major public university of the 21st century in Texas. This transformative initiative provided the opportunity to expand educational opportunities in the Rio Grande Valley, including a new School of Medicine, and made it possible for residents of the region to benefit from the Permanent University Fund – a public endowment contributing support to the University of Texas System and other institutions.
UTRGV has campuses and off-campus research and teaching sites throughout the Rio Grande Valley including in Boca Chica Beach, Brownsville (formerly The University of Texas at Brownsville campus), Edinburg (formerly The University of Texas-Pan American campus), Harlingen, McAllen, Port Isabel, Rio Grande City, and South Padre Island. UTRGV, a comprehensive academic institution, enrolled its first class in the fall of 2015, and the School of Medicine welcomed its first class in the summer of 2016.