Wednesday, October 16, 2019
  Science & Technology, Awards and Recognitions
By Maria Elena Hernandez
RIO GRANDE VALLEY, TEXAS – The White House has named UTRGV Professor Dr. Karen Lozano as one of 15 recipients nationwide of the 2019 Presidential Excellence Awards in Science, Mathematics, and Engineering Mentoring.
"I was so surprised, and I was so thankful for my former, my current and my future mentees," said Lozano, who is a Julia Beecherl Endowed Professor in mechanical engineering and director of the UTRGV Nanotechnology Center of Excellence.
The award recognizes exemplary mentoring for at least five years.
UTRGV President Guy Bailey said he is extremely proud of Lozano for what he referred to as an "extraordinary recognition."
"UTRGV is committed to student success, and Dr. Lozano embodies that commitment with the tireless support and mentorship she provides, not only to university students but to students throughout the Rio Grande Valley," Bailey said. "On behalf of everyone at UTRGV, I congratulate her on this well-deserved award."
The list of award recipients was released Tuesday. According to the award website, winners are outstanding mentors who helped people who are underrepresented or who have had limited access to STEM disciplines and professions.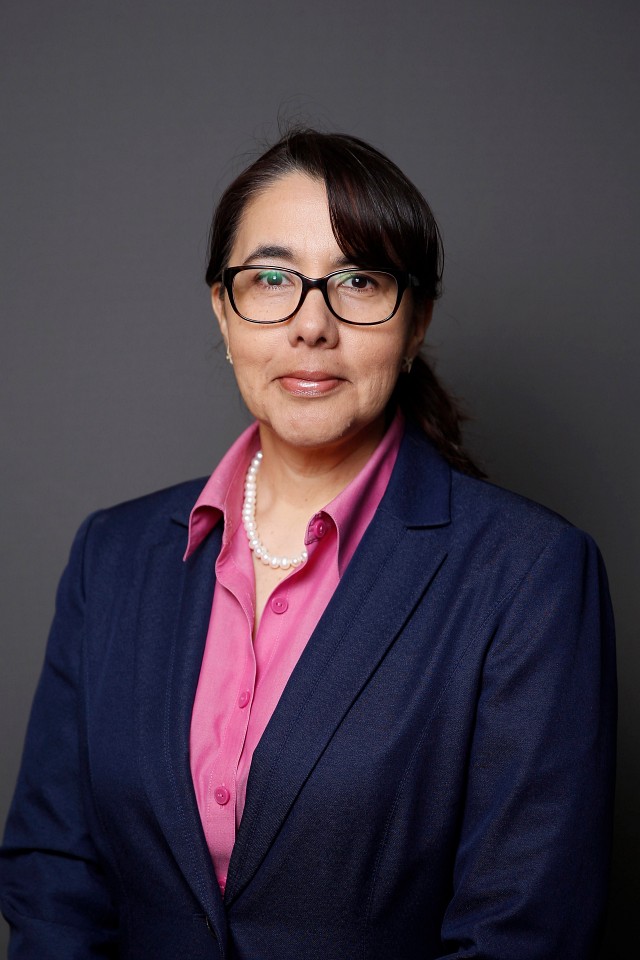 "All the potential that I see in the students in the area – that motivates me even more," Lozano said.
The UTRGV professor said she is especially inspired when she sees the changes in a student's immediate community and his or her social mobility after getting a job.
Each mentoring award recipient receives a $10,000 award from the National Science Foundation and a certificate signed by the President of the United States. Lozano will attend the award ceremony in Washington, D.C., later this week.
"It's an amazing recognition, but there are no words to explain the satisfaction I get from actual interaction with students," Lozano said. "This award is just the cherry on top."
Lozano already has won numerous awards. In 2018, the native of Monterrey, Nuevo León, Mexico, was named one of the country's "Mexicanos Distinguidos" * by the Government of Mexico's Institute for Mexicans Abroad.
Dr. Robert Freeman, chair of the UTRGV Mechanical Engineering Department, spoke in an earlier interview about Lozano's many significant accomplishments.
"The university is blessed to have Lozano on the faculty because of her passion for mentoring our young students in the area of research, and showing them that, with effort and persistence, they can achieve amazing things as she herself has done," he said. "She is truly a mentor to our students."
ABOUT UTRGV
The University of Texas Rio Grande Valley (UTRGV) was created by the Texas Legislature in 2013 as the first major public university of the 21st century in Texas. This transformative initiative provided the opportunity to expand educational opportunities in the Rio Grande Valley, including a new School of Medicine, and made it possible for residents of the region to benefit from the Permanent University Fund – a public endowment contributing support to the University of Texas System and other institutions.
UTRGV has campuses and off-campus research and teaching sites throughout the Rio Grande Valley including in Boca Chica Beach, Brownsville (formerly The University of Texas at Brownsville campus), Edinburg (formerly The University of Texas-Pan American campus), Harlingen, McAllen, Port Isabel, Rio Grande City, and South Padre Island. UTRGV, a comprehensive academic institution, enrolled its first class in the fall of 2015, and the School of Medicine welcomed its first class in the summer of 2016.