Friday, September 20, 2019
  Science & Technology
By Amanda Alaniz
RIO GRANDE VALLEY, TX – Elaijah Islam, a high school senior at the UTRGV Mathematics and Science Academy, already has an ideal career pathway.
"I hope to pursue medicine by going to medical school and becoming a physician," the Edinburg native said.
This past summer was a successful one for Elaijah and brought her one step closer to her career goal, as she placed second in the Future Technology and Engineering Teacher competition at the 2019 National Technology Student Association (TSA) Conference, held June 28 to July 2 in Washington, D.C.
The Technology Student Association is a national organization of students engaged in science, technology, engineering and mathematics (STEM). Membership includes more than 250,000 middle and high school students across the United States.
TSA members are given the opportunity to attend conferences and compete in state and national-level events. Competitions include categories like medical technology, biotechnology design, career prep, coding, forensic science, future technology teacher and cybersecurity.
The competition Elaijah participated in was for high school students to present a teaching lesson to the judges about a topic they researched. Her topic was electronic medication delivery and the electronics involved.
She currently is shadowing an anesthesiologist who implants medical pumps with catheters that go to the nerve that is causing pain.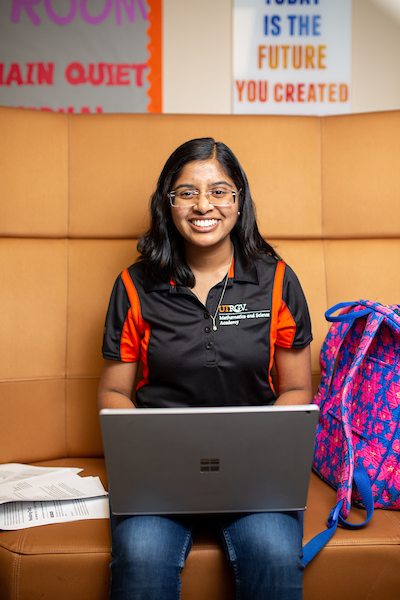 "The doctor controls the amount of medication released and the frequency of medication released. Let's say two times a day he releases medication. It's all electronically computed, so he controls it," she said. "It's helpful for people who are on the verge of a drug addiction problem or people who have memory loss."
Elaijah said she was surprised and excited to learn she had placed at the competition. She had entered her project in other TSA competitions at the regional and state levels, and it placed third in regionals and first in the state.
Elaijah said she isn't actively pursuing a career as a teacher, but completing the future teacher competition helped her realize how important it is to know your profession.
"I think with any field you go into, you need to know it well enough to educate someone else. I don't think the skill of teaching someone is restricted to professors or teachers," she said. "I shadow a doctor and he trained all of his nurses and physician assistants. I'm shadowing him, so he's teaching me. I think this project really helped me realize that."
She would like to participate in future competitions but complete research on other medical devices that affect the health professions. Doing more research would expand her knowledge in the medical field, she said.
"Engineering is so important now because technology is impacting every field. I want to see how technology is impacting the field I want to go into," she said.
Her advice for students who want to participate in TSA competitions is to pick a topic they are passionate about and that could benefit their career.
To learn more about the MSA program, visit www.utrgv.edu/msa/.
ABOUT UTRGV
The University of Texas Rio Grande Valley (UTRGV) was created by the Texas Legislature in 2013 as the first major public university of the 21st century in Texas. This transformative initiative provided the opportunity to expand educational opportunities in the Rio Grande Valley, including a new School of Medicine, and made it possible for residents of the region to benefit from the Permanent University Fund – a public endowment contributing support to the University of Texas System and other institutions.
UTRGV has campuses and off-campus research and teaching sites throughout the Rio Grande Valley including in Boca Chica Beach, Brownsville (formerly The University of Texas at Brownsville campus), Edinburg (formerly The University of Texas-Pan American campus), Harlingen, McAllen, Port Isabel, Rio Grande City, and South Padre Island. UTRGV, a comprehensive academic institution, enrolled its first class in the fall of 2015, and the School of Medicine welcomed its first class in the summer of 2016.