UTRGV Chess Team defeats rival Webster University to win President's Cup

  Monday, April 8, 2019
  Awards and Recognitions, Announcements
By Victoria Brito
BROWNSVILLE, TEXAS – The UTRGV Chess Team successfully has defended its title as national champions of the President's Cup, during the Final Four of Collegiate Chess this weekend at the Marshall Chess Club in New York City.
The Vaqueros again defeated six-time champion Webster University, as well as UT Dallas and Harvard University.
After two days of what was described as tough competition, the team is back at its base on the UTRGV Brownsville Campus.
UTRGV chess coach, Grandmaster (GM) Bartek Macieja, said the win is a fantastic feeling.
"We are exhausted after the trip and the tournament, but it feels really great to have been there and to bring the trophy home again," he said at the airport. Their Sunday flight from New York into Brownsville landed just after midnight. 
This is UTRGV's fifth appearance in the Final Four, including three appearances as UTRGV legacy institution UT Brownsville/Texas Southmost College.
Last year was the team's first win in UTRGV history, a win paved the way for UTRGV to be named the 2018 Chess College of the Year by the U.S. Chess Federation. 
With its success at the Pan American Intercollegiate Chess Championship in December of last year, UTRGV again qualified for the Final Four.
Representing UTRGV in the Final Four were: 
GM Kamil Dragun, a sophomore from Gorzow Wielkopolski, Poland.
GM Andrey Stukopin, a graduate student from Rostov, Russia.
GM Hovhannes Gabuzyan, a freshman from Yerevan, Armenia.
GM Vladimir Belous, a sophomore from Moscow, Russia.
IM (international master) Guillermo Vázquez, alternate, a senior from Asunción, Paraguay.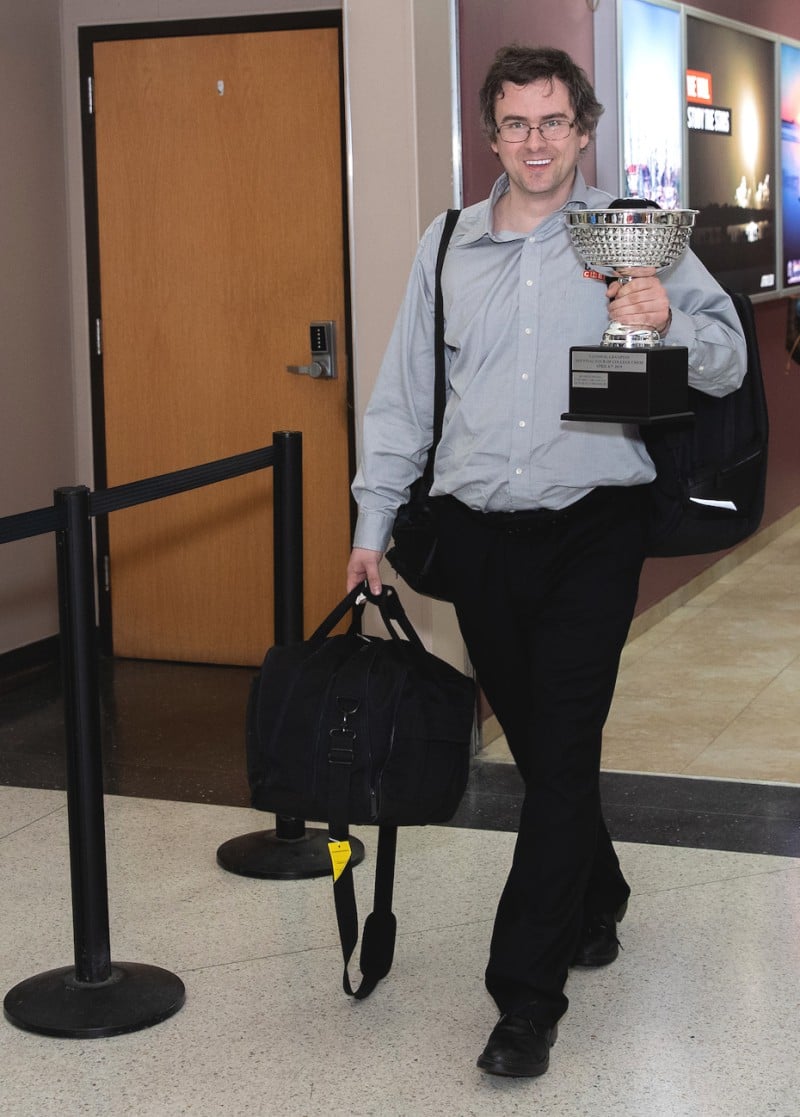 GAME PLAY
In round one on Saturday, UTRGV took on UT Dallas. This round was favorable for UTRGV, as they claimed an early victory in fierce competition over UTD with a score of 3-1.
UTRGV took on Harvard University in the next round, in unpredictable competition that lasted more than two hours. UTRGV defeated the Ivy League university after three wins and one draw. 
"Any outcome is possible," Macieja said of the competition at that point.
Webster University and UTRGV both finished strong on day one, but UTRGV held the lead going into Sunday's final round of competition, where UTRGV and Webster faced each other head on. 
UTRGV dominated, winning the final round against rival Webster University, and UTRGV was declared the winner.
HOMECOMING
The team arrived at the Brownsville South Padre International Airport after midnight Monday, relishing their weekend success.
"It feels incredible," Stukopin said as they gathered in the airport. "It was tough, but this time we were more confident playing this tournament."
Belous said all teams played their best and anyone could have taken the win, but UTRGV felt it had an edge from the start. 
"We prepared for this," he said. "We were the most prepared. On Friday, I didn't even leave the hotel, I was just focused." 
Gabuzyan said he felt certain of a win after the first day of competition.
"We won all the matches," he said. "This year, from the first round, we were leading. So, we were very confident."
Next, the team will defend its state title in the Texas Collegiate Super Finals in the fall, to determine the best Texas team in collegiate chess.
"I could not be happier, or prouder of our Chess Team and coach," said Dr. Douglas Stoves, UTRGV associate dean of Student Rights and Responsibilities, who accompanied the team to New York. "They have worked very hard preparing, practicing and training, and it was fantastic to see it come together at the Final Four.  It was exciting to be there, supporting them, as they learned that they had pulled off back-to-back national victories for UTRGV."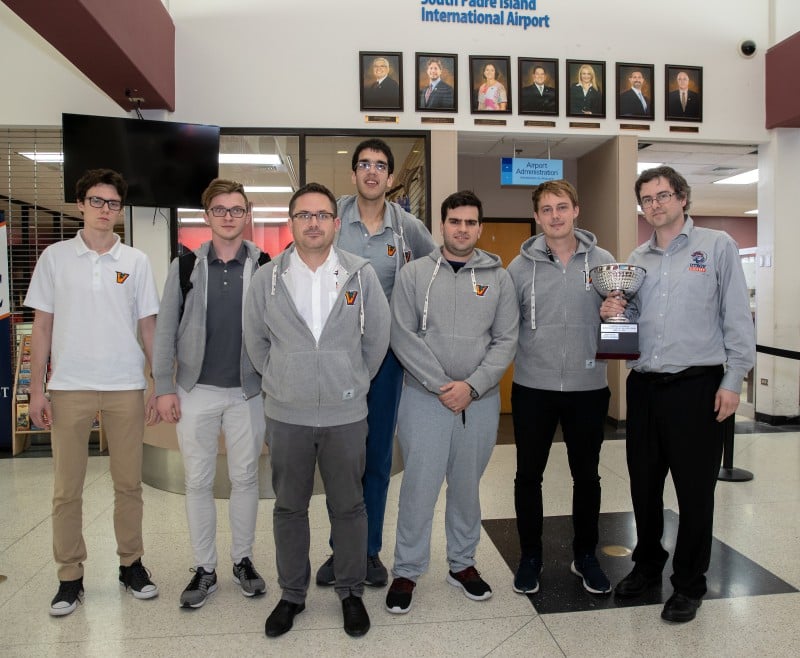 ABOUT UTRGV
The University of Texas Rio Grande Valley (UTRGV) was created by the Texas Legislature in 2013 as the first major public university of the 21st century in Texas. This transformative initiative provided the opportunity to expand educational opportunities in the Rio Grande Valley, including a new School of Medicine, and made it possible for residents of the region to benefit from the Permanent University Fund – a public endowment contributing support to the University of Texas System and other institutions.
UTRGV has campuses and off-campus research and teaching sites throughout the Rio Grande Valley including in Boca Chica Beach, Brownsville (formerly The University of Texas at Brownsville campus), Edinburg (formerly The University of Texas-Pan American campus), Harlingen, McAllen, Port Isabel, Rio Grande City, and South Padre Island. UTRGV, a comprehensive academic institution, enrolled its first class in the fall of 2015, and the School of Medicine welcomed its first class in the summer of 2016.