Wednesday, January 16, 2019
  Community
By Victoria Brito
BROWNSVILLE, TEXAS – The UTRGV Chess Team, fresh off a successful tournament at the Pan American Intercollegiate Chess Championship, now will defend its title as national champions at the Presidents' Cup in April in New York.
The team participated Dec. 27 through 30 in San Francisco in the PAICC, which determines the top four highest-ranking universities and advances them to the President's Cup tournament, also known as the Final Four of College Chess.
UTRGV will now face rival Webster University, UT Dallas, and Harvard University in the chess showdown of the year.
Last year, UTRGV was victorious in the country's top collegiate chess competition and was named the 2018 Chess College of the Year by the U.S. Chess Federation. The team also won the 2018 Texas State Championship.
Alex Mista, UTRGV chess program manager, said Webster has strong teams and always provides serious challenges, and the PICC competitions was no different.
"It was a tough tournament with many strong universities. It was difficult," Mista said.
The tournament consisted of six rounds. UTRGV had to win five out of six rounds to qualify for advancement. Midway through the tournament, UTRGV faced a setback when it lost to Texas Tech University, and the win came down to a tiebreaker.
"After losing the fourth round against Texas Tech, we had to win everything, but in the final round we faced Webster for a draw," Mista said. "The tiebreaker decided who qualified and who didn't, and all the results of other team's matches were in our favor to qualify for the Final Four."
The UTRGV A Team placed fifth behind Webster University A Team, UT Dallas A Team, Webster University B Team and Harvard University. Since Webster had two teams, which ranked first and third, the top four highest ranking universities advanced to the Final Four.
"We won last year," Mista said, "and now we are going to defend our title."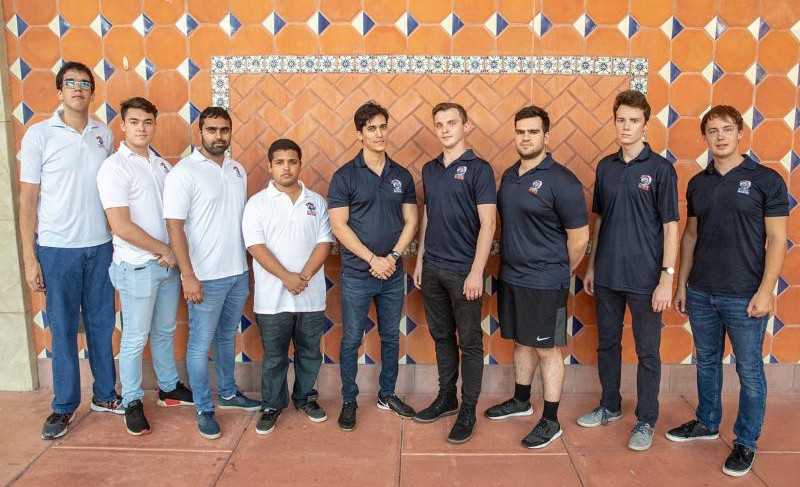 ABOUT UTRGV
The University of Texas Rio Grande Valley (UTRGV) was created by the Texas Legislature in 2013 as the first major public university of the 21st century in Texas. This transformative initiative provided the opportunity to expand educational opportunities in the Rio Grande Valley, including a new School of Medicine, and made it possible for residents of the region to benefit from the Permanent University Fund – a public endowment contributing support to the University of Texas System and other institutions.
UTRGV has campuses and off-campus research and teaching sites throughout the Rio Grande Valley including in Boca Chica Beach, Brownsville (formerly The University of Texas at Brownsville campus), Edinburg (formerly The University of Texas-Pan American campus), Harlingen, McAllen, Port Isabel, Rio Grande City, and South Padre Island. UTRGV, a comprehensive academic institution, enrolled its first class in the fall of 2015, and the School of Medicine welcomed its first class in the summer of 2016.