Wednesday, January 9, 2019
  Awards and Recognitions, Alumni
By Amanda Alaniz
McALLEN, TEXAS – Robert Lopez, a UTRGV legacy alum, classifies himself as a nine-to-five guy.
He works for the McAllen Chamber of Commerce as director of sales and sports tourism within the Convention and Visitors Bureau, and on the side has branded himself as the go-to guy for all things McAllen.
Lopez created the local lifestyle and entertainment blog, 'Nine to Five Guy,' and the buzzworthy video series '3 Shots, 3 Questions.'
He attended legacy institution UTPA and earned a bachelor's degree in broadcast journalism with a minor in English.
He chose that major, he said, because he looked over the curriculum and found the classes to be interesting. But he didn't realize at the time just how on point the coursework and assignments would be for him as he built up his career.
THE NINE-TO-FIVE GUY
Back in 2015, Lopez said there was a report about McAllen being listed as one of the fattest cities in the nation. He didn't think that accurately represented "who McAllen was." 
So, Lopez came upon a "Men's Health" magazine contest called "Men's Health Ultimate Guy." He decided to give it a shot, with the idea that it could help change the perception of the city. He submitted some photos, answered interview questions and the newspaper wrote an article about his pursuit. Then, he said, it took off. 
He made it to the semifinals and was relieved when the contest was over. However, he realized he now had a following on his social media accounts and an audience wondering, 'What comes next?' That's when the idea for a blog and video series was formulated. It was a way to tell people's stories in a unique way, with a culturally influenced spin.
The lessons from the broadcast journalism degree from UTPA had helped train him to formulate stories and ideas for content.
"I really love giving the local businesses in our area the exposure they deserve. And the stories were feeding into my day job … where I was creating positive content about my city … which supplemented my marketing efforts for my job, Visit McAllen," he said. It was all linked.
He tells the stories of interesting and colorful characters throughout South Texas via his blog and video series. He has interviewed people like Olympian German Madrazo, Texas politician Beto O'Rourke, McAllen Mayor Jim Darling, Danica Salazar from the band Dezorah, and Rob the Original. 
He works on the blog and video series after 5 p.m. During the day, he's behind a desk or out and about promoting McAllen.
"Visit McAllen is a department within the McAllen Chamber of Commerce. What we do is, we market McAllen as a destination for tourism, whether it's conventions, sports tourism, leisure tourism, like birders or Winter Texans," he explained. "I specifically focus on conventions and sports tourism. Basically, I try to go market McAllen and convince people they need to have their conference or sports tournament in our city."
He appreciates the opportunities his job offers, he said, and the leeway it gives him to be creative on the side to host his show. Today, with more than 11,000 followers on Facebook and 8,700 on Instagram, Lopez knows his own story has a hook and it all started with a "Men's Health" magazine competition.
WHAT COMES NEXT
The popularity of his blog and the video series continues to grow, reaching people and building networks outside of South Texas. His favorite part of "Nine to Five Guy" is the relationships and connections he was able to build.
What comes next? That's one of the toughest questions he gets, he said.
"You don't know what you don't know. Work hard at what you're doing right now and focus on being the best at that," he said. "I love my job and focus on doing a great job at the chamber. And with '3 Shots 3 Questions,' I focus on continuing to refine it, to get better at it."
He hopes his blog and the video series showcase the Rio Grande Valley in a unique, positive light and inspire others.
"I think there's a lot of opportunity here, especially if you have a creative idea. It's a great way to give the Valley some exposure, and yourself," he said. 
"I love the fact that I hear stories about students graduating from UTRGV who are staying down here, pursuing careers down here. I think that's amazing. The more local talent we can keep here, the better."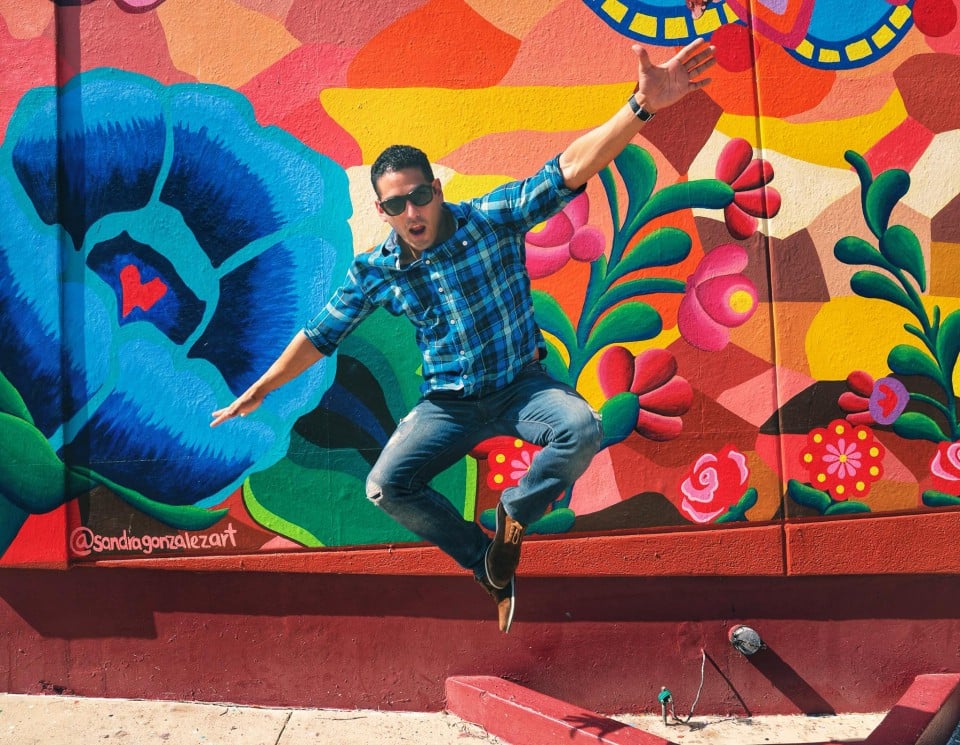 ABOUT UTRGV
The University of Texas Rio Grande Valley (UTRGV) was created by the Texas Legislature in 2013 as the first major public university of the 21st century in Texas. This transformative initiative provided the opportunity to expand educational opportunities in the Rio Grande Valley, including a new School of Medicine, and made it possible for residents of the region to benefit from the Permanent University Fund – a public endowment contributing support to the University of Texas System and other institutions.
UTRGV has campuses and off-campus research and teaching sites throughout the Rio Grande Valley including in Boca Chica Beach, Brownsville (formerly The University of Texas at Brownsville campus), Edinburg (formerly The University of Texas-Pan American campus), Harlingen, McAllen, Port Isabel, Rio Grande City, and South Padre Island. UTRGV, a comprehensive academic institution, enrolled its first class in the fall of 2015, and the School of Medicine welcomed its first class in the summer of 2016.