Wednesday, September 12, 2018
  Awards and Recognitions
By Amanda Alaniz
RIO GRANDE VALLEY, TEXAS – UTRGV'S College of Sciences was recently awarded a grant for its project, "Transforming Undergraduate Education in STEM Through Culturally Relevant Pedagogy and Community Engagement," from the National Science Foundation.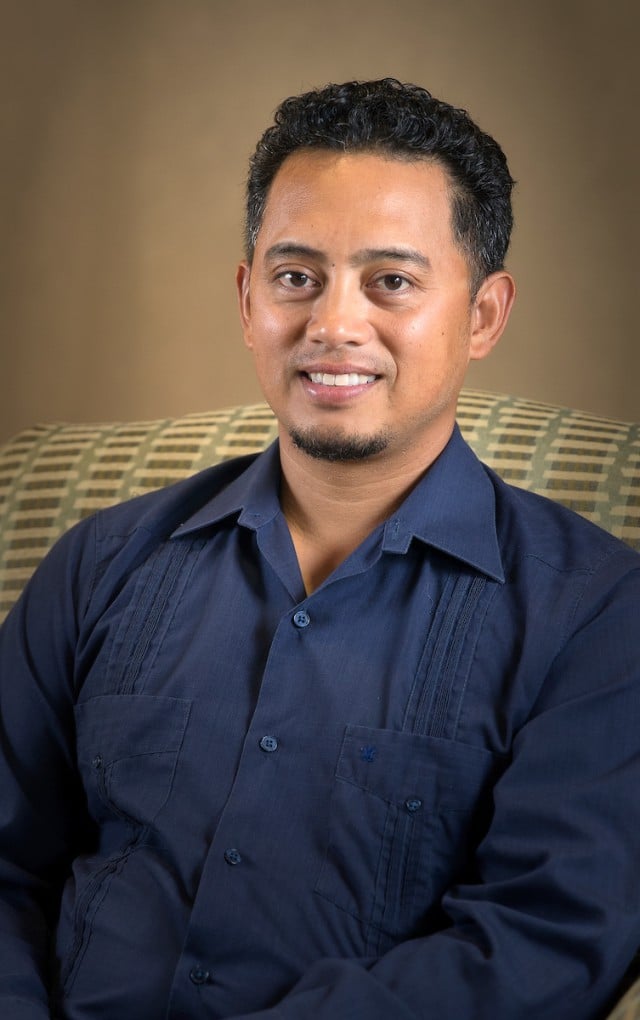 The NSF's Improving Undergraduate STEM Education: Hispanic-Serving Institutions (HSI) Program award to UTRGV was one of 31 issued to other Hispanic-serving institutions that proposed research focusing on the science, technology, engineering and mathematics (STEM) fields.
UTRGV's project will support the aims of the HSI program by enhancing undergraduate STEM education. It will facilitate training for STEM faculty in culturally relevant pedagogy and community engaged scholarship and learning, and will focus on offering high-impact STEM courses that build upon the cultural characteristics of students, families, and the local community, community engagement, and regionally relevant research.  Project investigators will examine how these offerings impact student capacity, skills, knowledge, as well as attitudes and perceptions towards science and STEM-related careers.
The $1,480,002 research grant will begin Oct. 1, 2018, and is scheduled to end Sept. 30, 2023.
Investigators for the project are:
Under the project, trained faculty would offer students the opportunity to take core ("gateway") courses in math and biology in a Spanish and/or bilingual format.
"It's a way to invite students to more deeply explore fundamental concepts in math and sciences while recognizing the ability of students to learn in a bilingual modality," Racelis said. "You're learning two things at once."
Racelis said as part of this project the B3 Institute will help explore the possibility of adding a certification to a student's diploma if they take a certain number of the courses in Spanish within a discipline or degree plan. For instance, if a student took enough biology courses in Spanish, the diploma would show both the degree in biology and a proficiency in biological Spanish.
Another initiative is to have faculty teach classes under the Community Engaged Scholarship and Learning (CESL) framework, which emphasizes engagement in ongoing community-based projects.
An example of a CESL course might be one centered around Community Forestry, Racelis said. Students in this class would be able to calculate the valuable benefits of trees and research what types of trees would best provide these benefits to local communities.  As part of this course, students would work side by side with local community partners to select and plant trees, with the long term goals of both improving the well-being of these communities, and allowing for the study of the benefits and ecosystem services of trees in these settings.  UTRGV faculty in math have offered CESL courses, where students are placed in high school settings to examine instructional modalities for teaching difficult math concepts.
"CESL is going to be grounded in public engagement, experiential learning, and applied sciences," he said. "Students will be better able to understand and appreciate the broader implications of science and math, and will be better prepared to share that understanding with the public who can take these concepts, apply it, and make it happen."
The overall goal of the project is improve understanding and appreciation for science and math by connecting learning and research with local partners and local culture in ways that relate to their everyday lives and the well-being of their communities.
"We are all excited for the tremendous potential this project has in improving undergraduate STEM education at Hispanic Serving Institutions. Ultimately, this project embodies the UTRGV mission, as it helps us create a transformative and accessible educational environment that promotes student success, research and creative works, and community engagement," Racelis said.
ABOUT UTRGV
The University of Texas Rio Grande Valley (UTRGV) was created by the Texas Legislature in 2013 as the first major public university of the 21st century in Texas. This transformative initiative provided the opportunity to expand educational opportunities in the Rio Grande Valley, including a new School of Medicine, and made it possible for residents of the region to benefit from the Permanent University Fund – a public endowment contributing support to the University of Texas System and other institutions.
UTRGV has campuses and off-campus research and teaching sites throughout the Rio Grande Valley including in Boca Chica Beach, Brownsville (formerly The University of Texas at Brownsville campus), Edinburg (formerly The University of Texas-Pan American campus), Harlingen, McAllen, Port Isabel, Rio Grande City, and South Padre Island. UTRGV, a comprehensive academic institution, enrolled its first class in the fall of 2015, and the School of Medicine welcomed its first class in the summer of 2016.