Thursday, August 30, 2018
  Student Life
By News and Internal Communications
By Maria Elena Hernandez
RIO GRANDE VALLEY, TEXAS – UTRGV junior Suzanne El-Haj's return from her study abroad courses in Italy left an unexpected feeling.
"It kind of felt like it didn't happen, because it was so unreal. Everything that we saw – everything – was so beautiful," said El-Haj, an environmental science major from Mission.
Julio Longoria, a UTRGV senior philosophy major from Rio Grande City, shared the sentiment.
 
"Pictures or videos don't do it justice," he said.
El-Haj and Longoria were two of 14 students who made the trip to Italy as part of a study abroad curriculum led by Donna Sweigart, a UTRGV associate professor of art.
"When you go somewhere else, you learn so much more about yourself and you learn more about how to relate to other people, how to relate to other cultures, understanding differences and how different cultures live their lives," Sweigart said.
MULTIDISCIPLINARY APPROACH
Both El-Haj and Longoria enrolled in more than one course for the trip to Florence, Italy, and each class approached the country from different aspects.
"There was a studio art class, an engineering course, a literature course on Dante, and my own course, which was the history of math and science in the early Renaissance period," said Dr. Greg Gilson, an associate professor of philosophy in the UTRGV College of Liberal Arts.
"I think it's a good idea to have a thematic version. We had the academic side, the artistic side, the literature side with an emphasis on Dante, and then engineering with Da Vinci and Galileo's work on engineering."
He said Sweigart asked him to be part of the complementary courses.
Sweigart said multiple viewpoints expand the learning potential of any given subject.
"When you're looking at Florence through the lens of Dante, it becomes significantly different than looking at it through the lens of Galileo or Michelangelo, depending on what the professors are focused on teaching. It gives a student multiple viewpoints of space, and it allows us, faculty, to be doing some co-teaching where we're adding in different important aspects from each of our disciplines in order to enrich the trip."
FIRSTHAND EXPERIENCES
El-Haj said the studies took full advantage of the location.
"That really went hand-in-hand, and it really helped us learn better," she said.
One piece of artwork she particularly enjoyed seeing in person was Botticelli's "The Birth of Venus."
"You can see all the details that the artist put into it," El-Haj said. "You can watch all the people there, admiring it and appreciating it, and you grow a strong appreciation of your own."
The UTRGV junior said that while travel is what attracts students to study abroad programs, people play a very important role.
"It's not just the location of where you are. It's also the people that make it what it is and make it enjoyable," she said.
NEW PERSPECTIVES ON CLASSIC WORKS
The trip provided insight not just into the living locals, but also those who lived in Italy in the past. Longoria said he gained a new appreciation of the philosophers he has studied.
"It gave me a better perspective of the surroundings of the people during that time," the UTRGV senior said. "It's not the same as what they experienced over what I experienced, but still, it puts things in perspective."
This is Longoria's second study abroad trip.
"You get to experience a whole different culture and see the world," he said.
OUTSIDE THE COMFORT ZONE
El-Haj urges others to take a study abroad course.
"It's important to get out of your comfort zone," she said, "to learn new things, to see different cultures. Because that's how you really understand different people, different languages and different foods.
"I think everybody should try to experience that at least a couple of times in their lifetime."
To learn more about the UTRGV study abroad program, visit https://www.utrgv.edu/ipp/study-abroad/index.htm.
UTRGV STUDENTS – STUDY ABROAD: ITALY
Samantha Bustillos, History, Weslaco.
Beatriz Rodriguez, Interdisciplinary Studies, Brownsville.
Julio Longoria, Philosophy, Rio Grande City.
Jose Cabrieles, Accountancy, Edinburg.
Suzanne El-Haj, Environmental Sciences, Mission.
Martha Garcia, Biology, Mission.
Francisco Velasco, Civil Engineering, Mission.
Jonatan Montero, Management, Mission.
Severo Hinojosa, Sociology, Pharr.
Mariela Olguin, Interdisciplinary Studies, Matamoros, Mexico.
Jennifer Peña, Art, Edinburg.
Kelsey Rivera, Mechanical Engineering, Mission.
Daiquiri Rodriguez, Interdisciplinary Studies, Mission.
Gloria Martinez, undeclared, McAllen.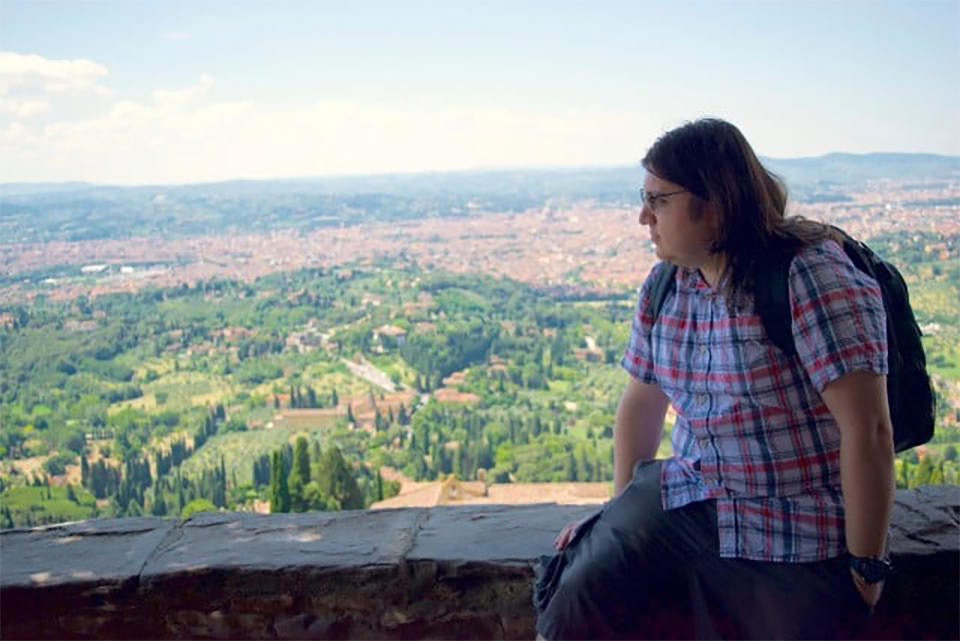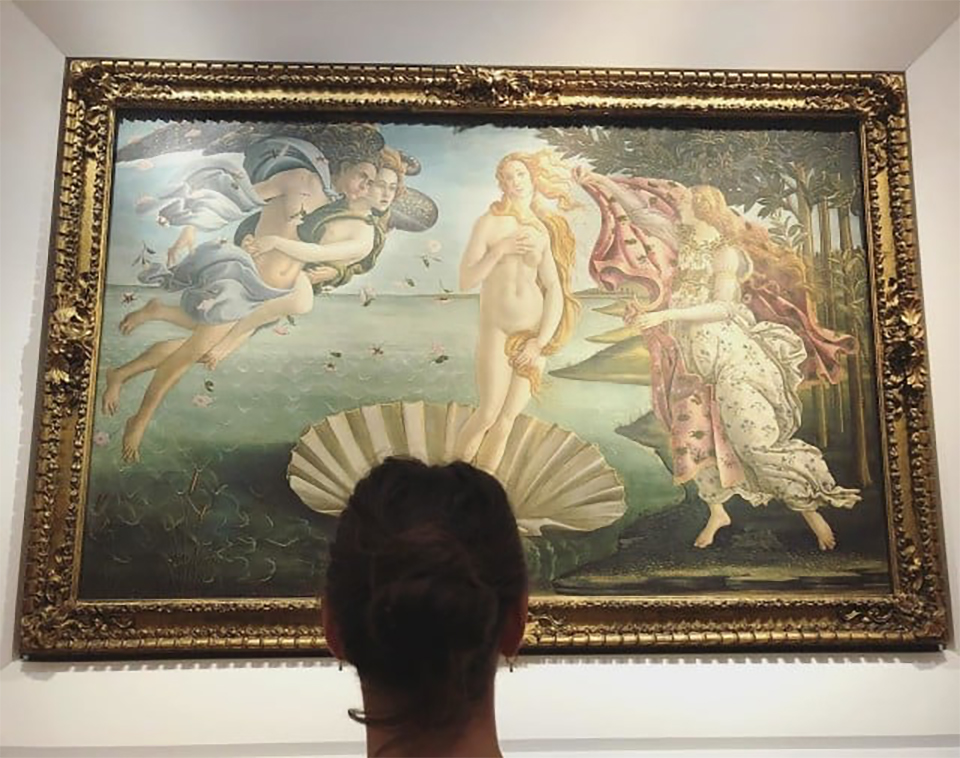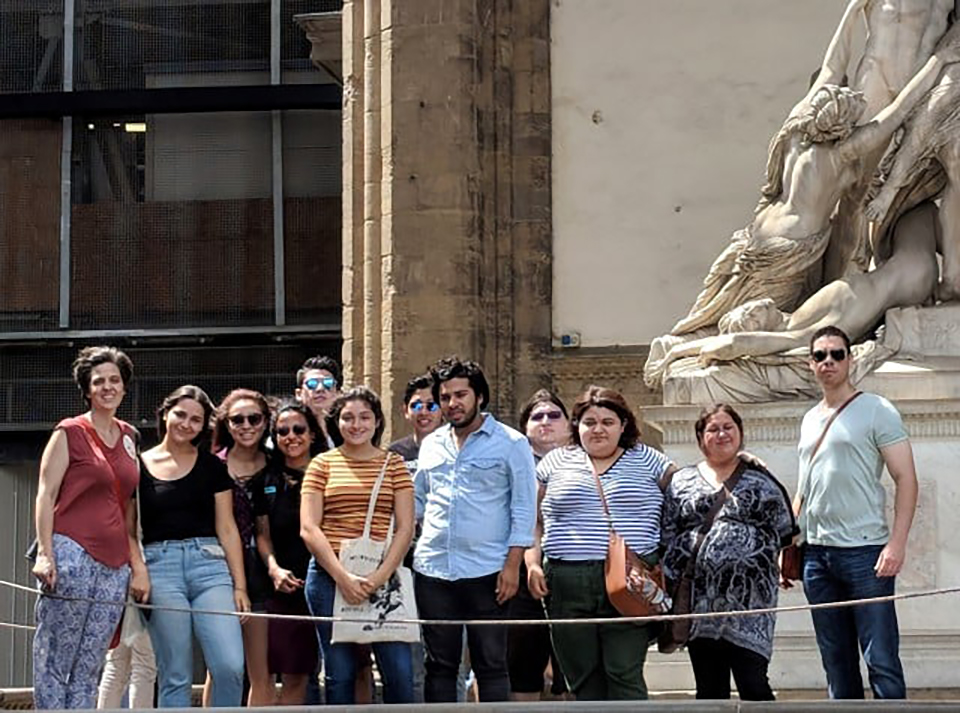 ABOUT UTRGV
The University of Texas Rio Grande Valley (UTRGV) was created by the Texas Legislature in 2013 as the first major public university of the 21st century in Texas. This transformative initiative provided the opportunity to expand educational opportunities in the Rio Grande Valley, including a new School of Medicine, and made it possible for residents of the region to benefit from the Permanent University Fund – a public endowment contributing support to the University of Texas System and other institutions.
UTRGV has campuses and off-campus research and teaching sites throughout the Rio Grande Valley including in Boca Chica Beach, Brownsville (formerly The University of Texas at Brownsville campus), Edinburg (formerly The University of Texas-Pan American campus), Harlingen, McAllen, Port Isabel, Rio Grande City, and South Padre Island. UTRGV, a comprehensive academic institution, enrolled its first class in the fall of 2015, and the School of Medicine welcomed its first class in the summer of 2016.