Wednesday, August 29, 2018
  Around Campus
By Amanda Alaniz
RIO GRANDE VALLEY, TEXAS – AUG. 29, 2018 – To commemorate three years of major accomplishments, recognitions, and just being Vaqueros, The University of Texas Rio Grande Valley celebrated its anniversary with a big bash. 
UTRGV Day, celebrated the first Wednesday of the start of every academic year and part of Best Week Ever, marked the third anniversary for the university, which officially opened on August 31, 2015.
The celebrations were held at the Ballroom in Edinburg and the PlainsCapital Bank El Gran Salón in Brownsville.
UTRGV President Guy Bailey fired up the crowd by sharing the major accomplishments and recognitions of the last year, which included a national chess championship to a recent No. 7 ranking by Washington Monthly, an online college guide, on a list of 50 schools in the Best Bang for the Buck in the Southern Colleges category.
 "Thank you for being with us and being part of this university," Bailey said.
UTRGV Day in Brownsville featured a special guest, Ava Chambers, who shares the same birthday with UTRGV. On the day she was born, Chambers received a "UTRGV Future Graduate" onesie. Chambers, who turns three on Friday, took the stage and was presented with a few gifts from Bailey and Student Government Association President Denisce Palacios.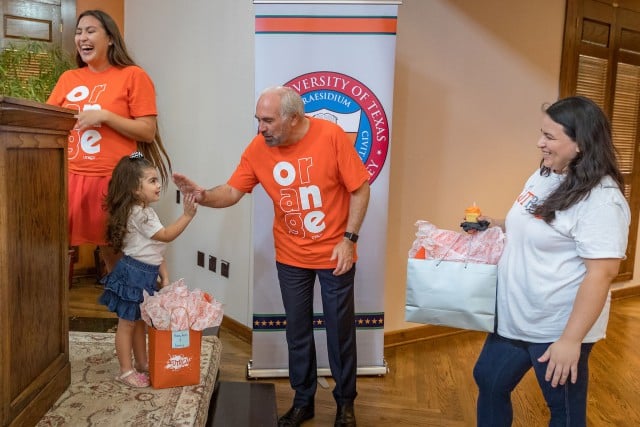 "At the same time that UTRGV was born, we also had a very special person that was born on the same day," Palacios said about Chambers.
To mark the occasion, over 1,000 students, faculty, and staff in attendance were the recipients of free #OneOrange t-shirts and orange-frosted cupcakes.
Gabriel Benavidez, an economics major, said he appreciated UTRGV Day as it was the ideal event to meet fellow Vaqueros and UTRGV administration and staff.
"Stuff like this really makes you go out and be in the community and meet other students," he said.
To learn more about campus events, visit Student Involvement at utrgv.edu/involvement.
GALLERY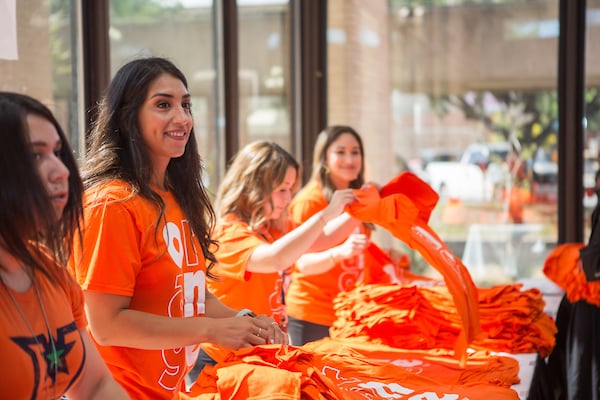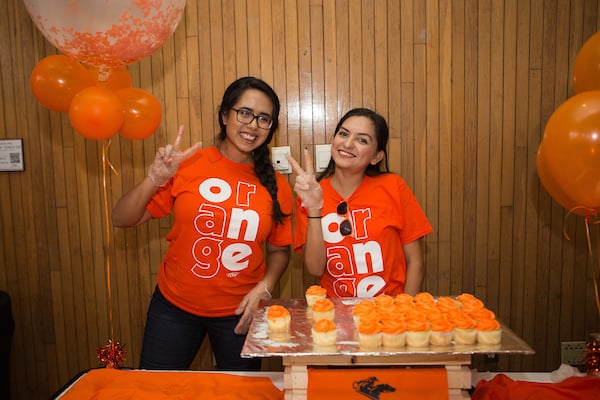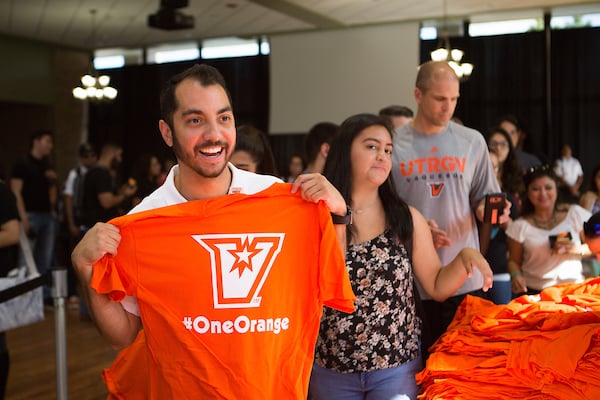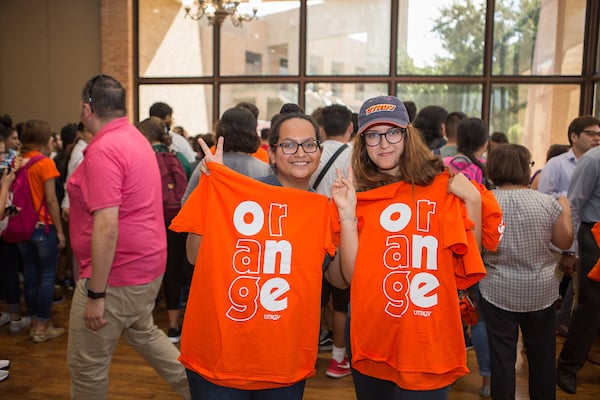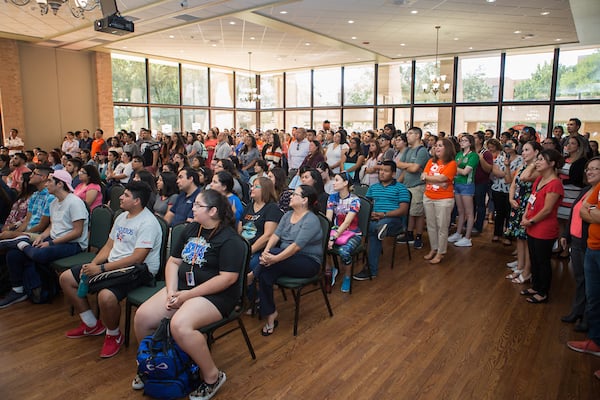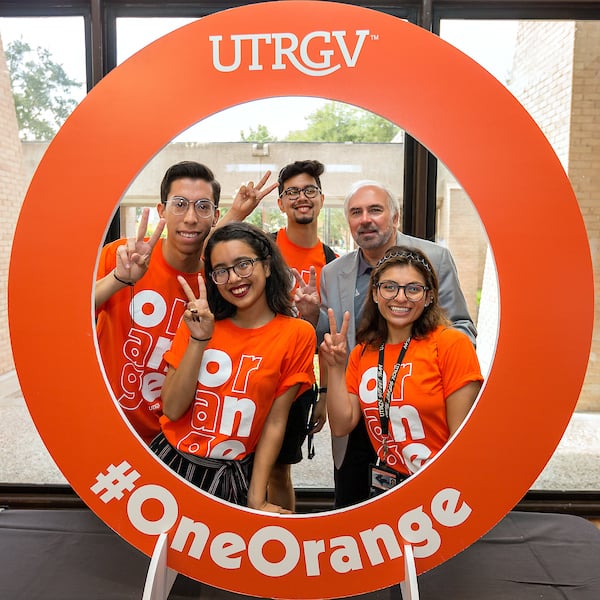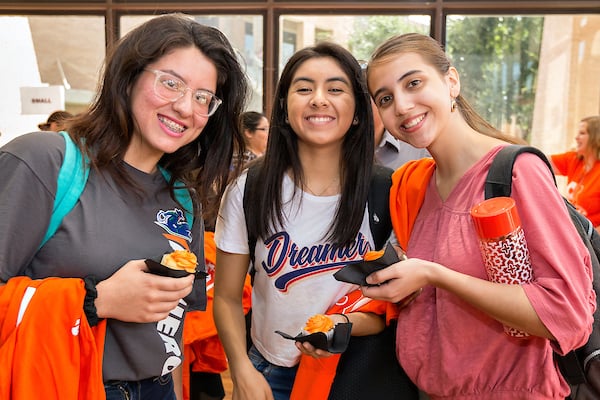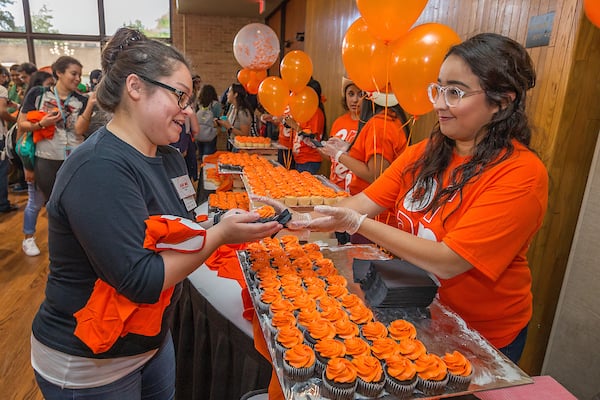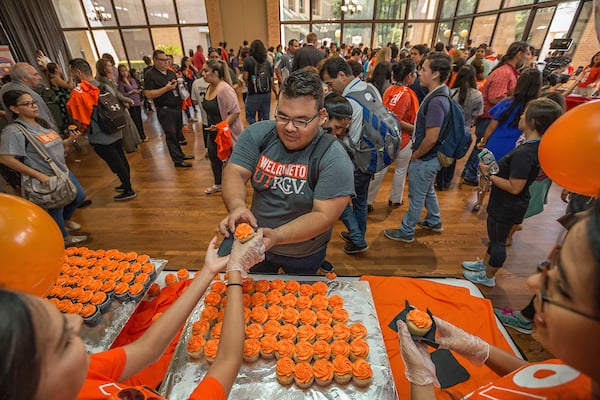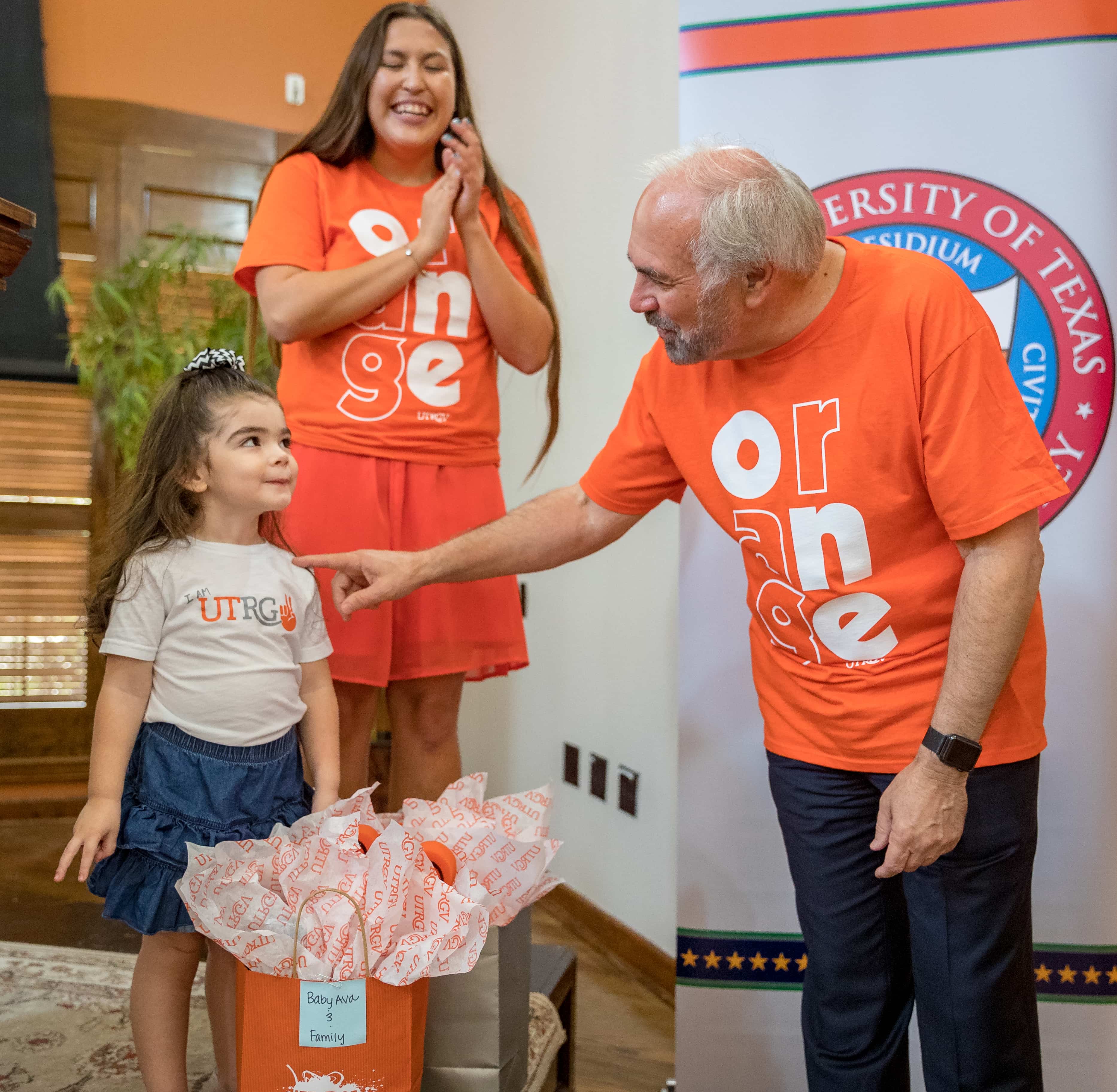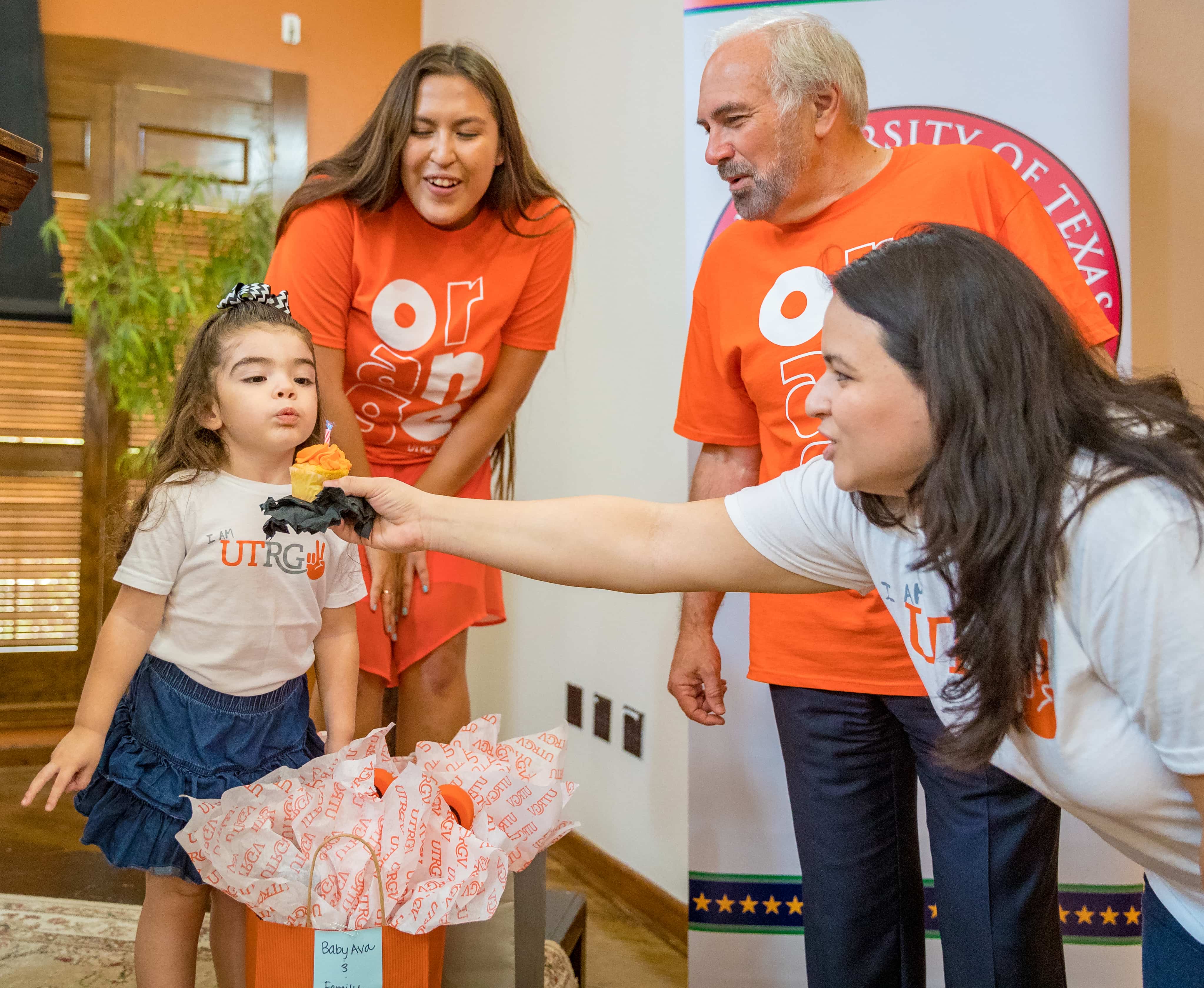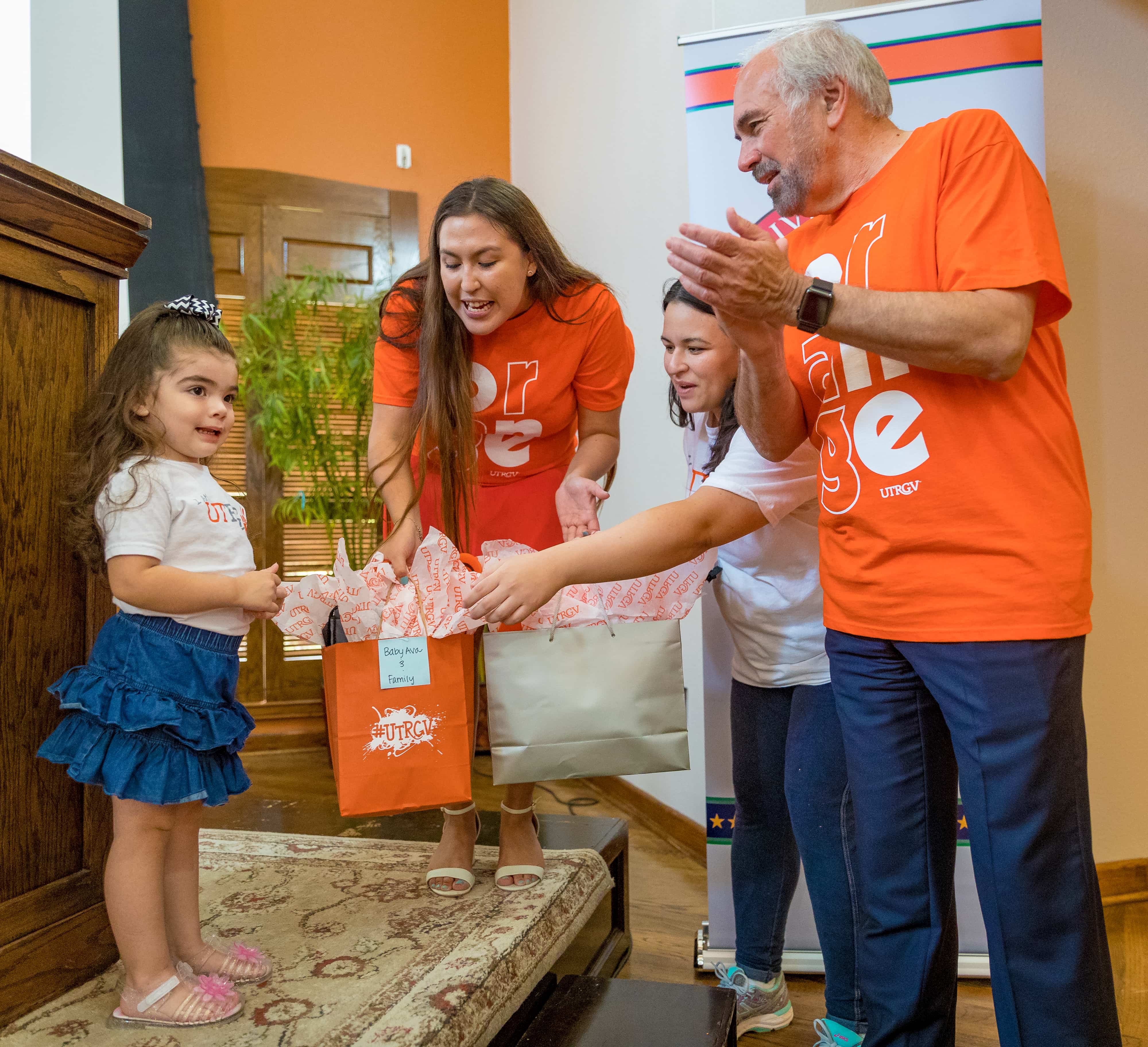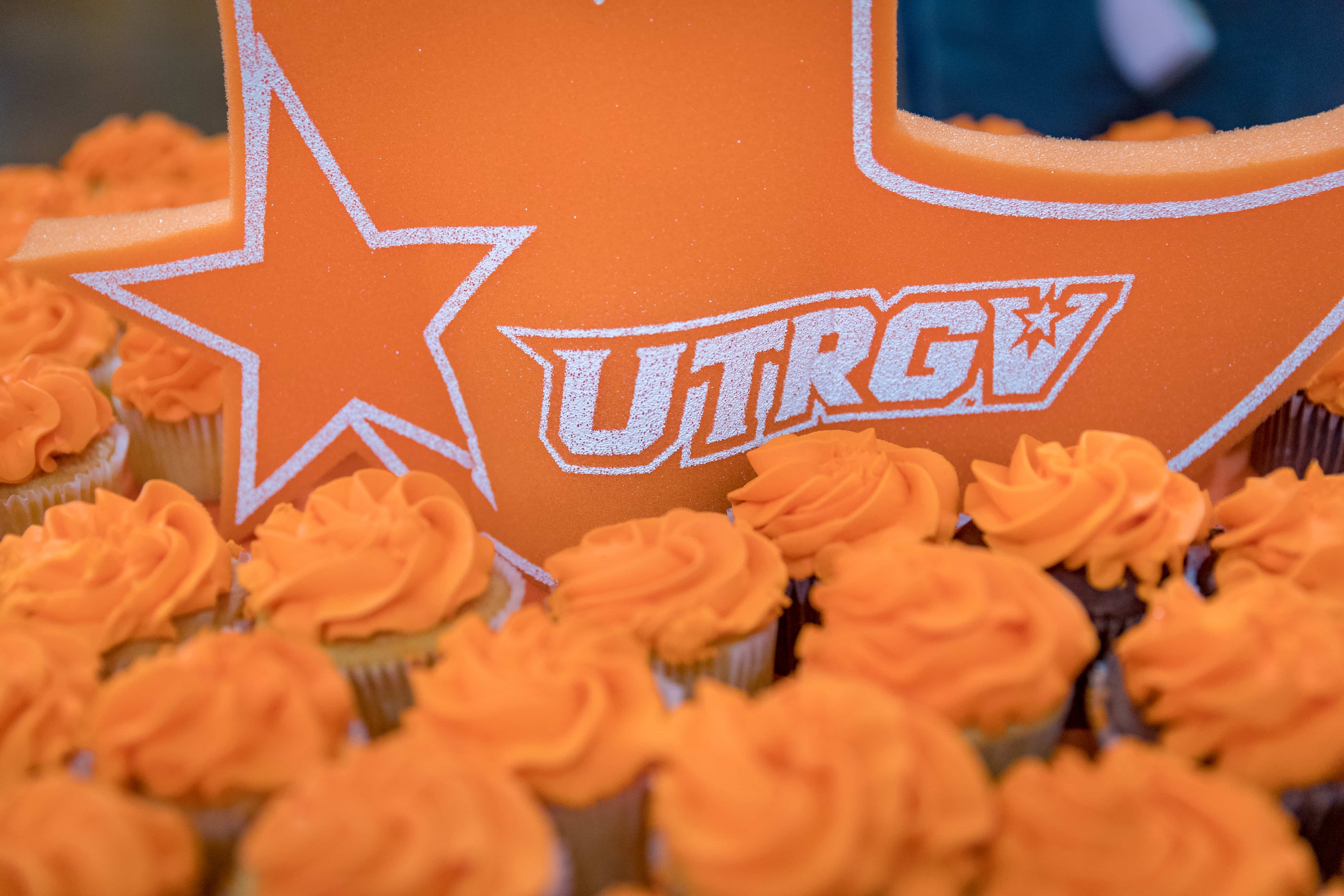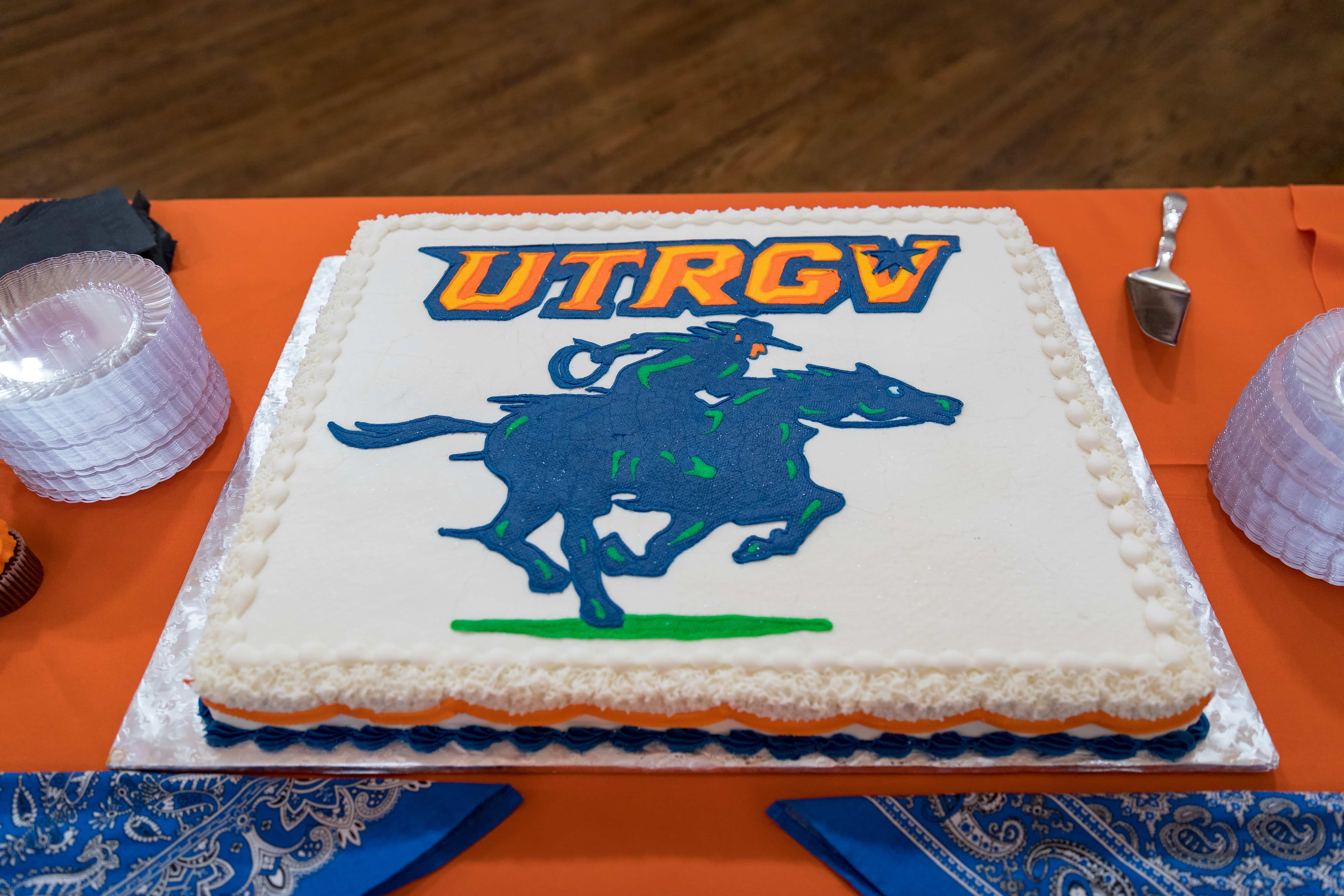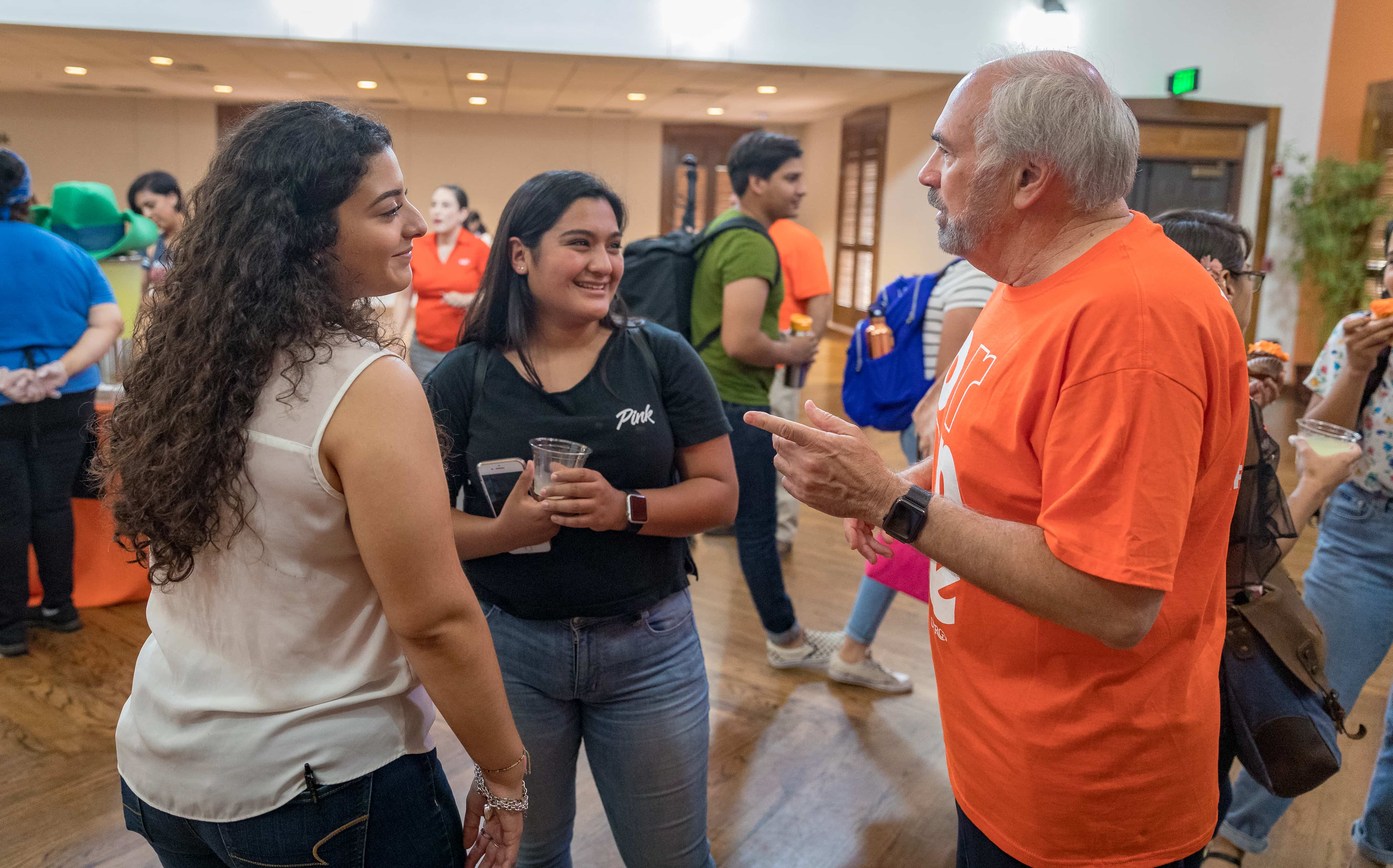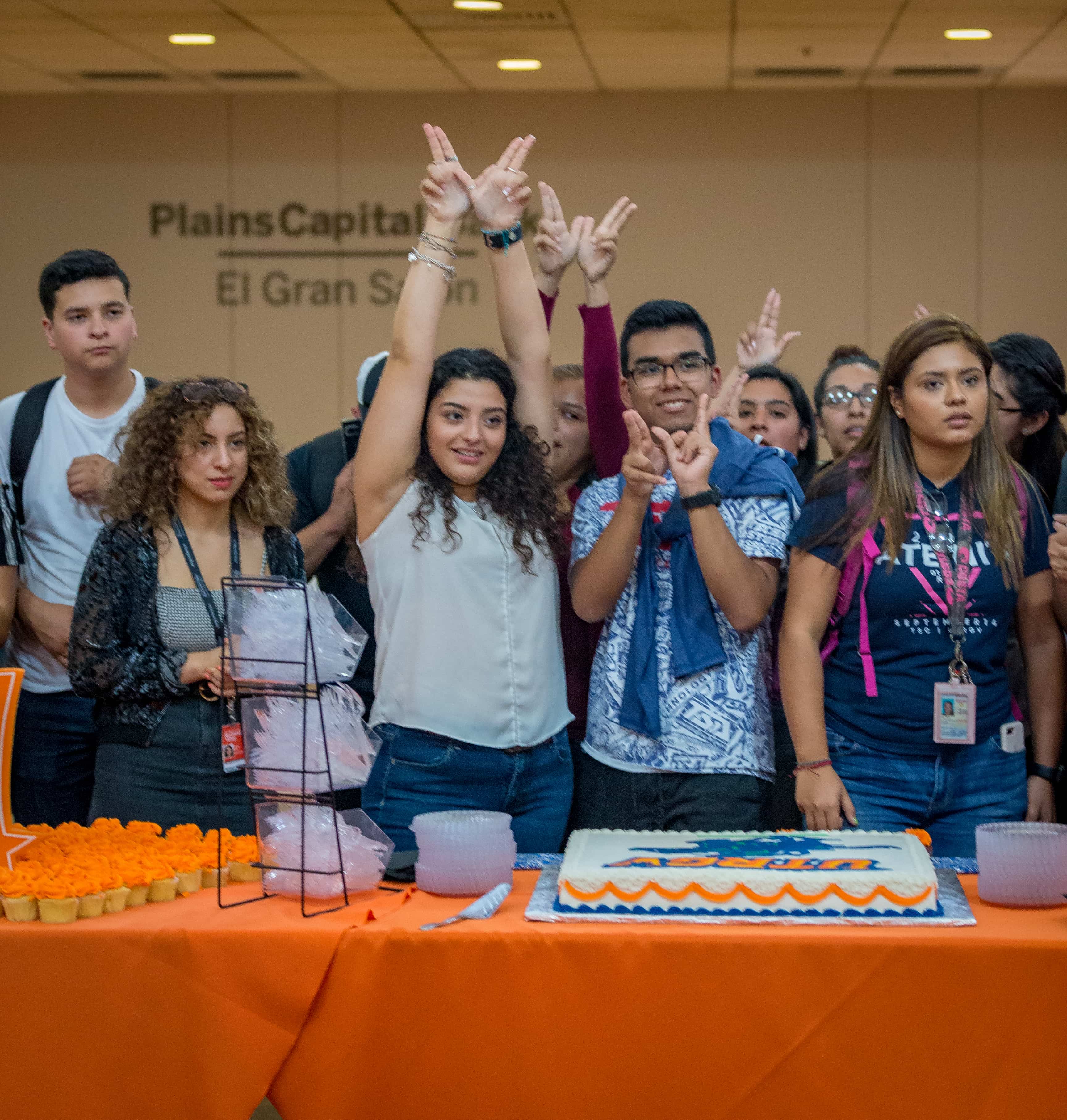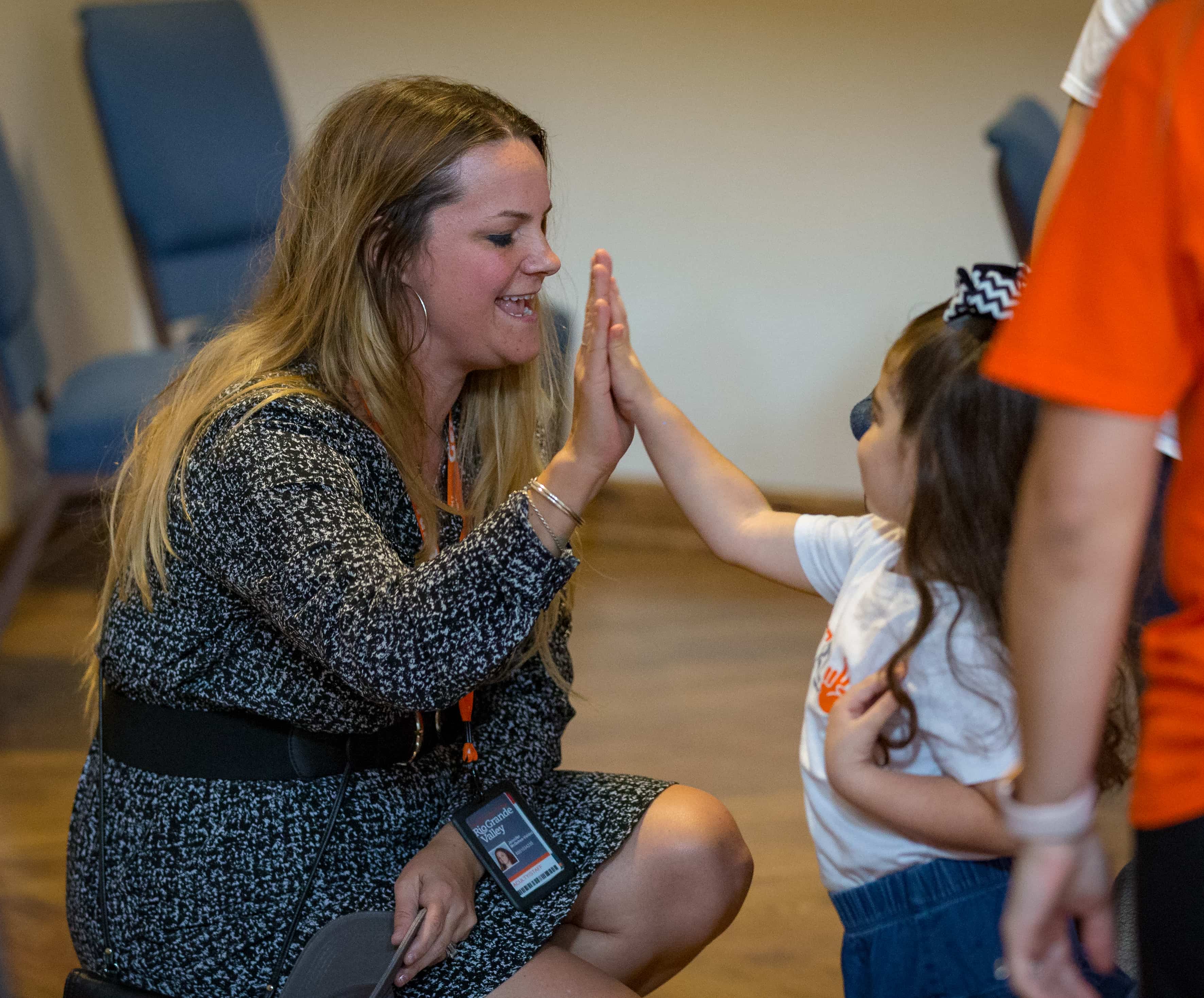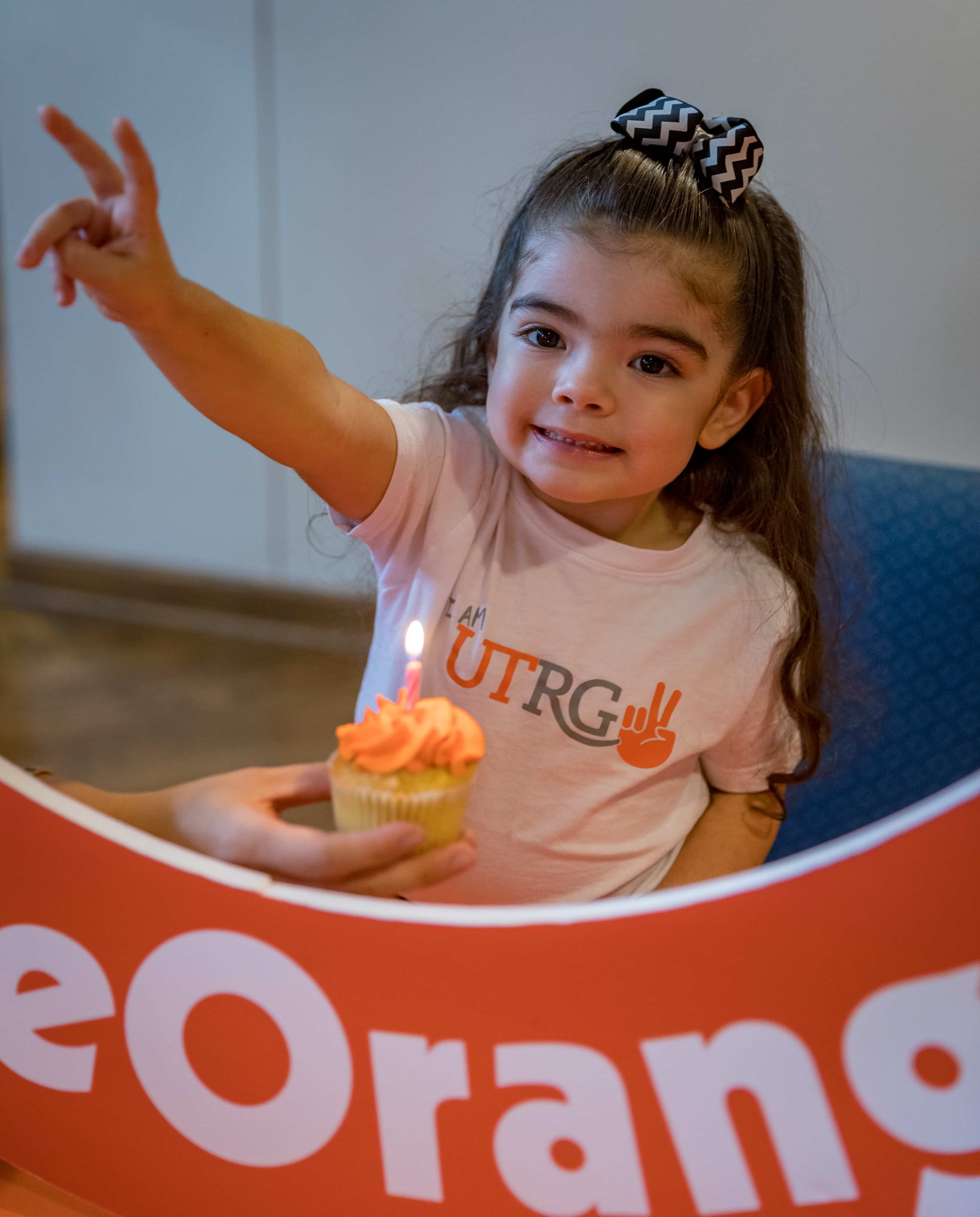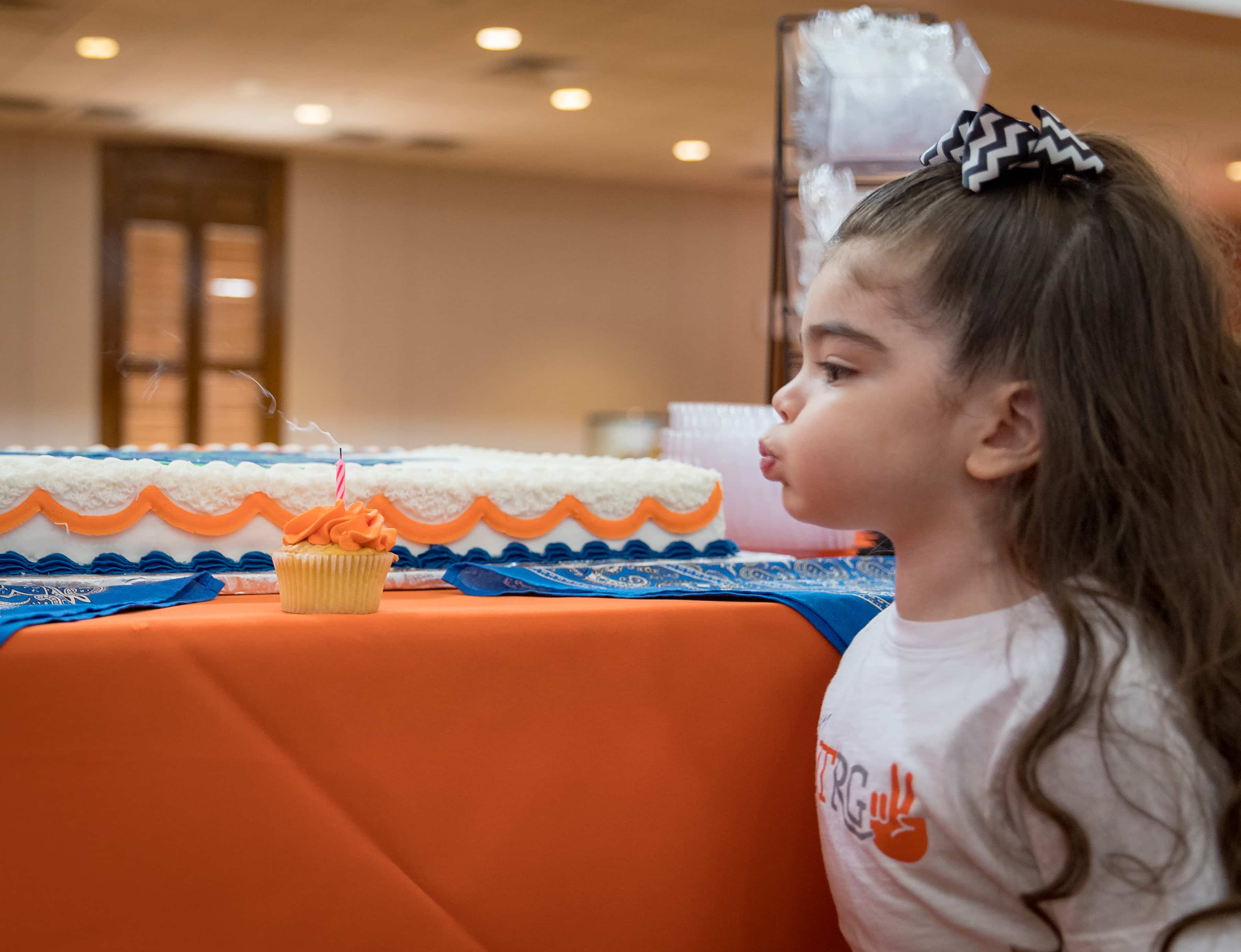 ABOUT UTRGV
The University of Texas Rio Grande Valley (UTRGV) was created by the Texas Legislature in 2013 as the first major public university of the 21st century in Texas. This transformative initiative provided the opportunity to expand educational opportunities in the Rio Grande Valley, including a new School of Medicine, and made it possible for residents of the region to benefit from the Permanent University Fund – a public endowment contributing support to the University of Texas System and other institutions.
UTRGV has campuses and off-campus research and teaching sites throughout the Rio Grande Valley including in Boca Chica Beach, Brownsville (formerly The University of Texas at Brownsville campus), Edinburg (formerly The University of Texas-Pan American campus), Harlingen, McAllen, Port Isabel, Rio Grande City, and South Padre Island. UTRGV, a comprehensive academic institution, enrolled its first class in the fall of 2015, and the School of Medicine welcomed its first class in the summer of 2016.