UTRGV Unsung Heroes
---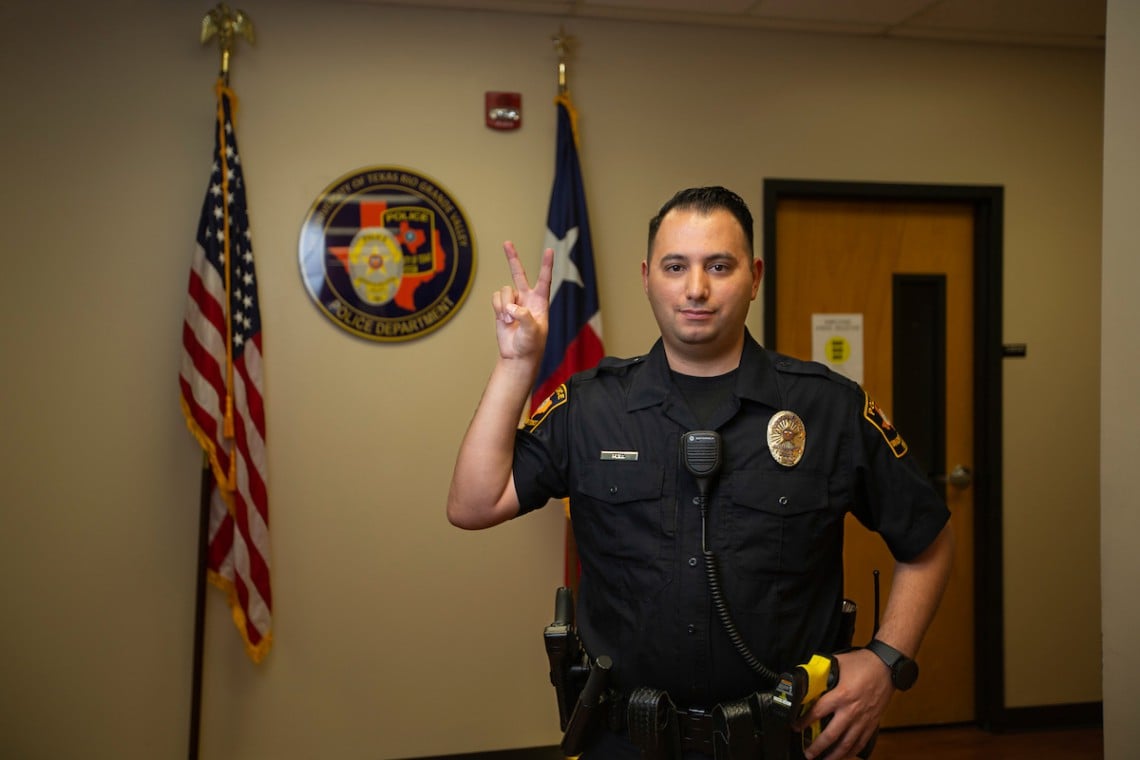 He was just a child at the time. As the police officer approached, David Peña clung to his mother, but she told David not to be frightened … that police officers are our friends … that they are here to help us. Fascinated by someone who could be a friend, someone who could help people, Peña made up his mind then and there: "That's when I told my parents I wanted to be a cop when I grew up," he says.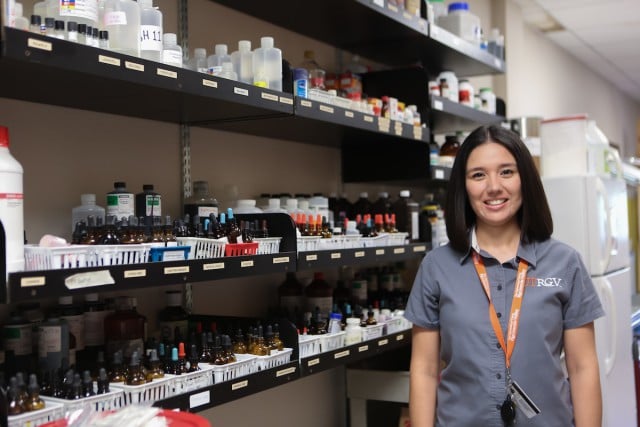 The climb up and down the stairs in the UTRGV Life and Health Sciences Biology Wing on the Brownsville Campus can be a challenge. "There are times when I go up and down these steps five times in a span of 15 minutes," says Sylvia Quintero, lab coordinator for the building.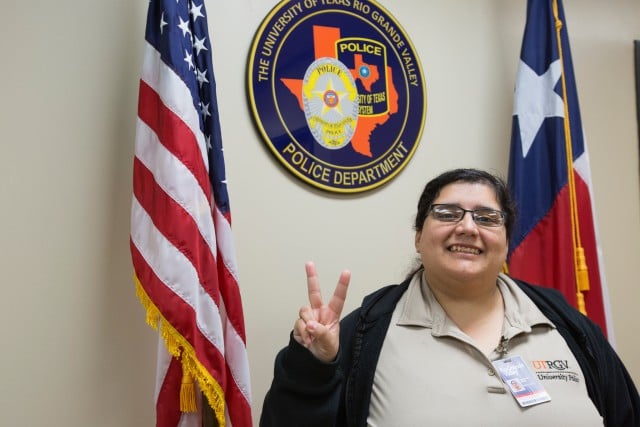 Inside the UTRGV Campus Police Station on the Edinburg Campus is a small room designated for evidence. Its shelves are filled with hundreds of lost items – basketballs, phones, purses, headphones. And in dozens of locked drawers are kept the evidence of more serious cases. Property and evidence technician Jeannette Zallar looks over a very busy schedule she has written on a whiteboard on the wall.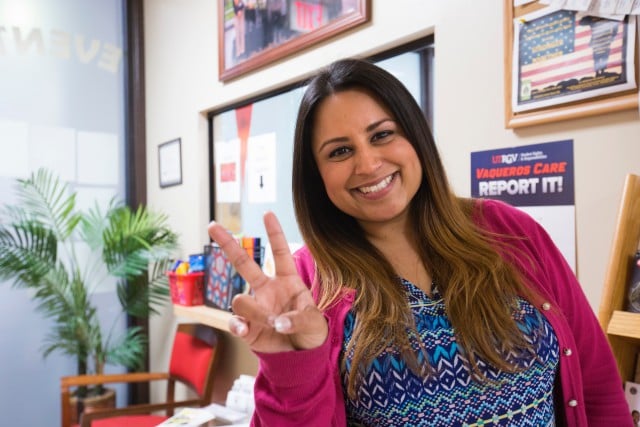 Portraits of family members in uniform, stickers of Wonder Woman, and dozens of American flags can be seen in every corner of Elda Arriaga's office inside the UTRGV Military and Veterans Success Center. Arriaga is from a military family. Her father, grandfather and several uncles all served in different branches. "The military lifestyle was instilled in me, which helped make my job easier," Arriaga said. She had tears in her eyes.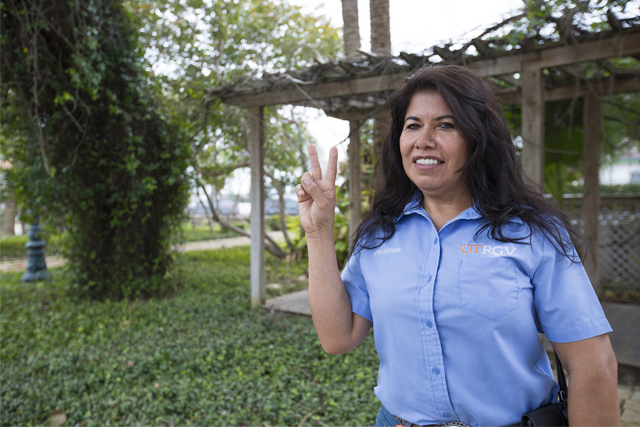 "Estás sembrando, y luego viene la cosecha." Elisea Vega is fond of that Spanish phrase, which translates to "You reap what you sow." Vega came to the United States in 1982, when she was just 16. She had to leave her daughter with family members in Mexico, temporarily, so she could make the potentially dangerous trip to Brownsville.