Friday, August 24, 2018
  Research, Around Campus
By Maria Elena Hernandez
RIO GRANDE VALLEY, TEXAS – Caleb Arellano, a UTRGV graduate student from Illinois, enrolled at UTRGV to work specifically with Dr. Karl Berg, an assistant professor in the College of Sciences, Department of Biology.
"Because he does really cool behavioral work on the green-rumped parrotlets in Venezuela and, because of the conservation work here with the red-crowned parrots," Arellano said.
Both those interests were connected to his first project at the university: working on artificial nests made of PVC pipes. The nests are used in Venezuela, home to the longest ongoing study of any wild parrot population in the world.
Before the nests are used in that study, they are tested at the UTRGV Brownsville Campus.
Berg said that some experiments must be fine-tuned at UTRGV before they can take them into the field in Venezuela.
"We make sure we have the right equipment, and it's calibrated and so forth," he said.
In 2016, Texas Parks and Wildlife awarded the university a grant to improve the habitat for the endangered red-crowned parrot, which is also the official bird of Brownsville, Texas. The nests used for the Venezuela study wouldn't accommodate a red-crowned parrot, which is much larger than the pocket-sized green-rumped parrotlet.
Arellano said they built artificial nest boxes for the parrots to use to breed in.
"We set up 20 of these artificial nest boxes throughout the Valley, but also on the Brownsville Campus, as well," he said.
Berg said they finally are beginning to see some results.
"This year, for the first time, we have red-crowned parrot nesting in them, so that was a big surprise," he said. "We were jumping for joy."
To learn more about the UTRGV Graduate College, visit https://www.utrgv.edu/graduate/index.htm.
GALLERY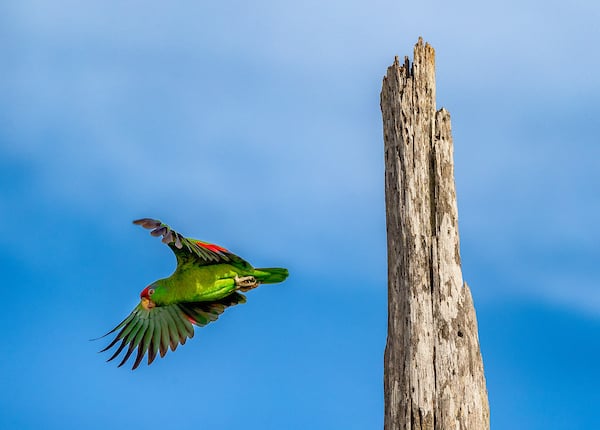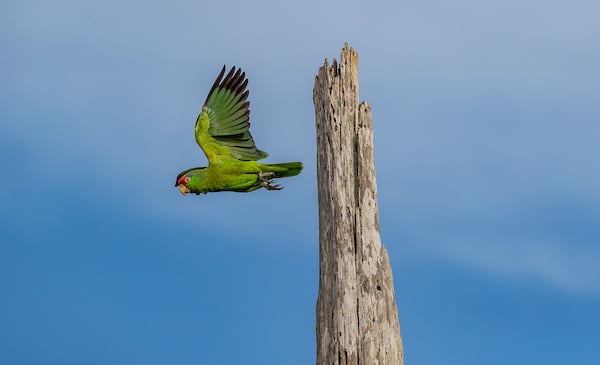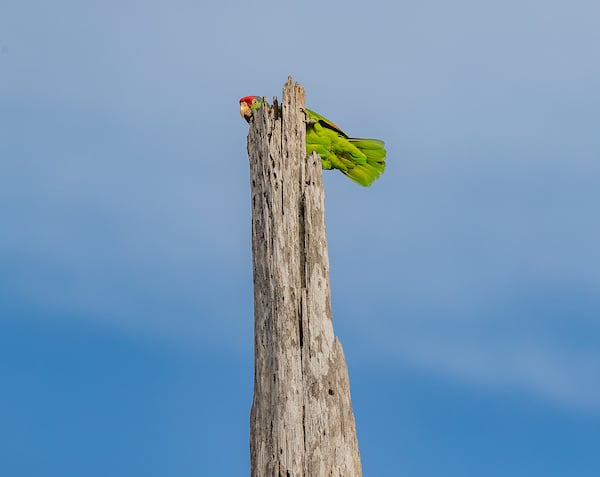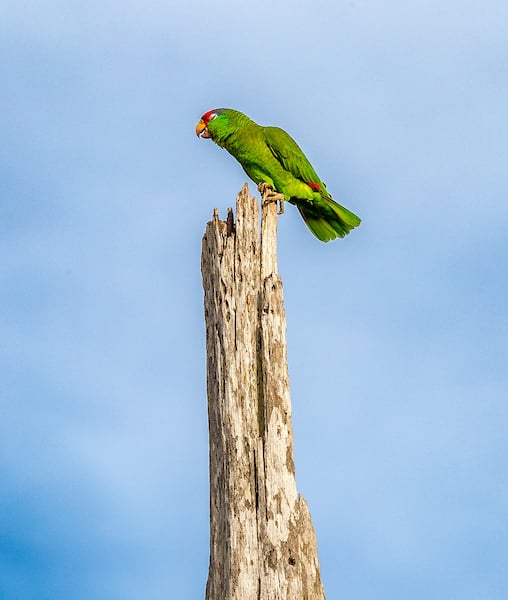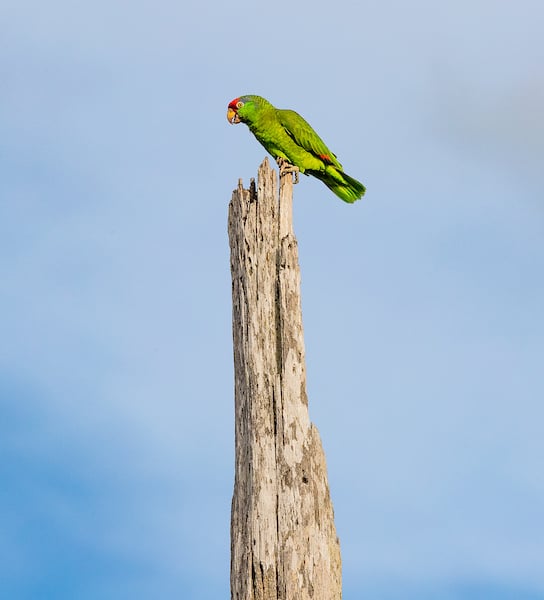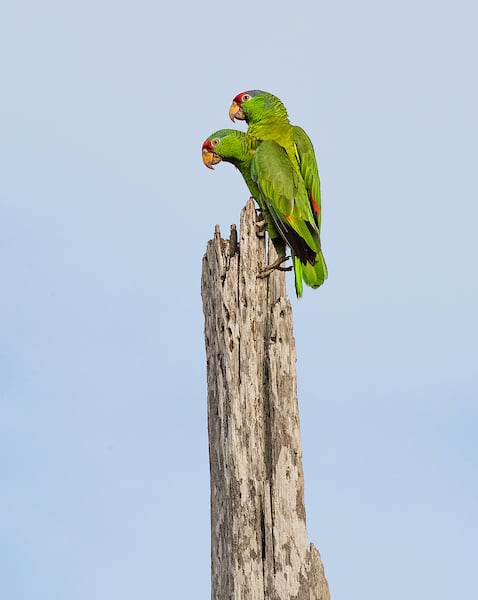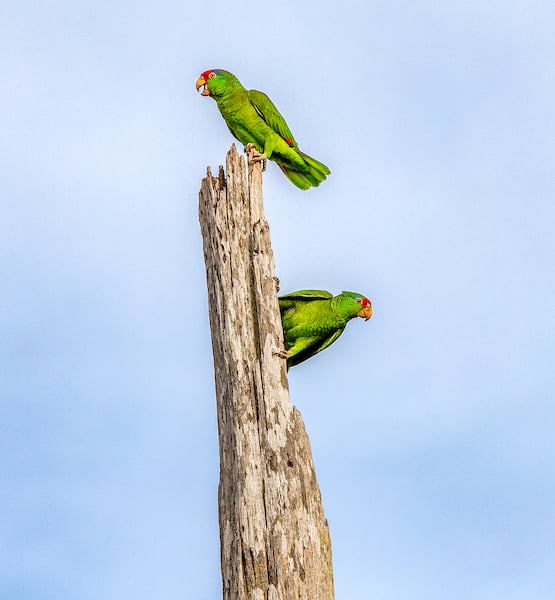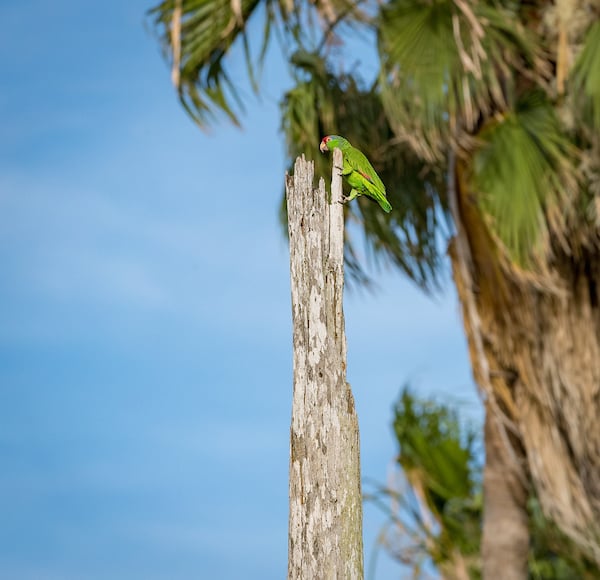 ABOUT UTRGV
The University of Texas Rio Grande Valley (UTRGV) was created by the Texas Legislature in 2013 as the first major public university of the 21st century in Texas. This transformative initiative provided the opportunity to expand educational opportunities in the Rio Grande Valley, including a new School of Medicine, and made it possible for residents of the region to benefit from the Permanent University Fund – a public endowment contributing support to the University of Texas System and other institutions.
UTRGV has campuses and off-campus research and teaching sites throughout the Rio Grande Valley including in Boca Chica Beach, Brownsville (formerly The University of Texas at Brownsville campus), Edinburg (formerly The University of Texas-Pan American campus), Harlingen, McAllen, Port Isabel, Rio Grande City, and South Padre Island. UTRGV, a comprehensive academic institution, enrolled its first class in the fall of 2015, and the School of Medicine welcomed its first class in the summer of 2016.