Chess Program Offer
Chess Program offers high-quality chess instruction given by experienced instructors who are also successful chess players. Among their achievements are:
3-time national collegiate championship (2018, 2019 & 2021)
4-time Texas collegiate championship (2016, 2018, 2019 & 2021)
Winning numerous international tournaments
Moreover all our instructors, before joining UTRGV, were national youth champions of their countries, continents, or even the world. They have been also representing their countries during the most prestigious event: Chess Olympiad.
Their knowledge was obtained by both: studying the theory of chess and competing in the most prestigious chess events all over the world. Throughout all these years our instructors developed many skills that are universal and can be applied not only in chess but also in many fields of life. Among them are:
Independence and creative thinking
Independence problem solving
Concentration, determination, patience, perseverance, courage
Dealing with stress and working effectively under the strong pressure
Not giving up even in the most difficult situation
Dealing with the failures
Shaping the will to fight and win
Learning fair play and respect to the opponent
Having such experienced instructors makes our offer unique and valuable for all those who want to boost their chess career and improve their chess results significantly.
Chess Academy Materials
The Chess Program will publish chess materials to help readers elevate their level and improve their general understanding of the game. Materials will be grouped in three sections: 
Tactical motives - Most of the games are won by tactical blows. That's why GM Alex will explain the typical tricks to sharpen your tactical vision in detail. 
Opening traps - since the beginning of the game is very important for the further actions on the board, GM Alex will be discussing typical opening mistakes and how to use the opponent's incorrect play to win a game. 
Puzzles -  after reviewing all examples from two previous sections a few puzzle sets for self-practicing, selected by GM Alex, will be waiting for you to boost your calculation skills.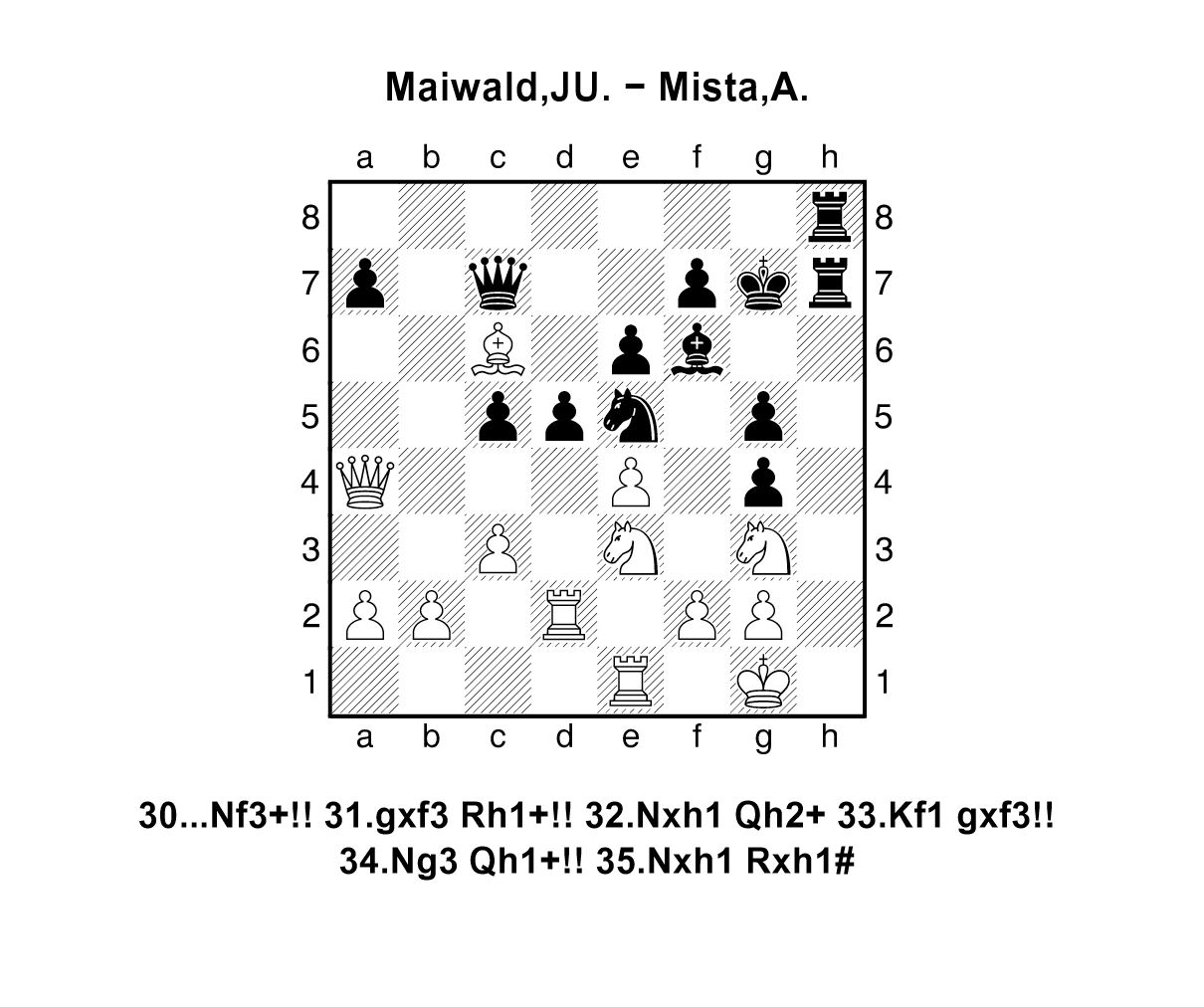 Tactical Motives: 
Opening Traps: 
Puzzles: 
Basic: 
Set 1, Set 2, Set 3, Set 4, Set 5 
Intermediate: 
Set 1, Set 2, Set 3, Set 4, Set 5
Advanced: 
Set 1, Set 2, Set 3, Set 4, Set 5 
More examples can be found after joining our online chess club on the chess.com platform
"UTRGV and Friends" 
Math & Science Academy Classes
Mathematics of Chess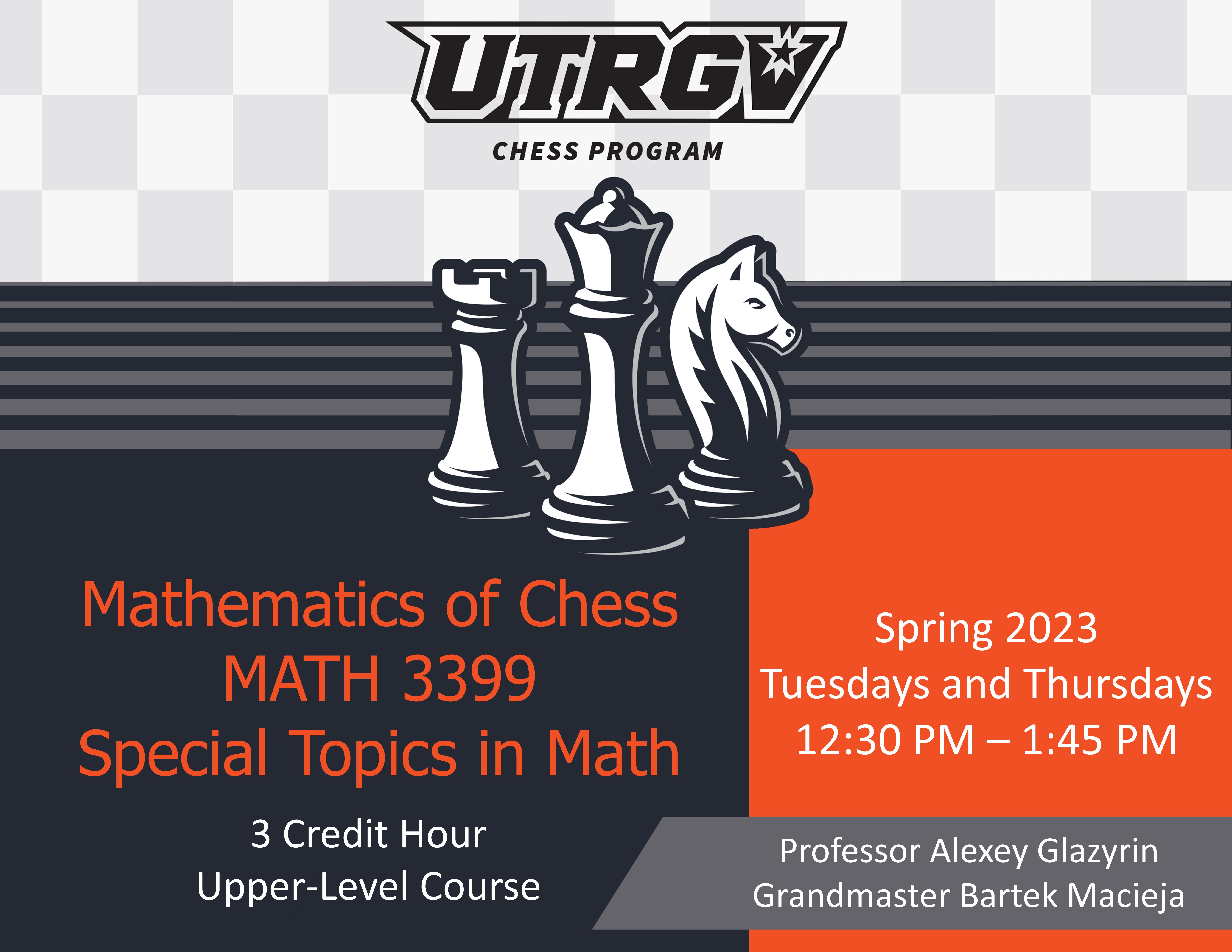 Chess Camps

Improve your chess skills, learn chess from the very best players in the Rio Grande Valley (RGV) area.