Dr. Leyla Feize
---
About Dr. Leyla Feize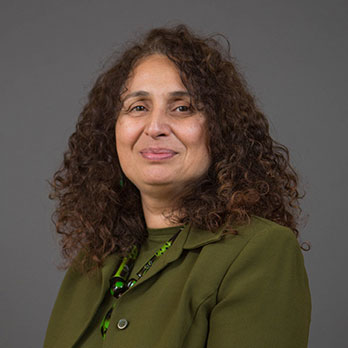 Dr. Leyla Feize is an Associate Professor at the University of Texas Rio Grande Valley, School of Social Work. She has taught many courses in both BSW and MSW levels including Generalist Social Work Practice I, Advanced Clinical Assessment, and Advanced Policy Analysis. She has conducted research in areas of cultural competence, self-awareness, and mindfulness. Her research interests include social work education, minority mental health, Immigration, and Autism/ADHD. She is also interested in Interdisciplinary collaboration. She designed the interdisciplinary course of "Introduction to Play, Art and Music Intervention" in collaboration with UTRGV School of Music and published the book "OUR STORIES, OUR CULTURAL VOICES: A Collection of Folklore from Rio Grande Valley" in collaboration with UTRGV School of Art. She has more than 25 years of experience in the mental health profession arena and is currently licensed as a Clinical Social Worker by the state of Texas. She is an editor of the Journal of Mental Health and Social Behaviour. She is an active member of the Council on Social Work Education (CSWE) and the National Association of Social Workers (NASW). She is also a member of ResearchGate and LinkedIn. She values community engagement and has had collaborations with, Texas Civil Right Project, ProBar, Team Mario, PSJA Special Education, Edinburg School District, Region One Education, and South Texas College. Her publications are available on Google Scholar.
Project and Experience
Dr. Leyla Feize designed her Special Topics in Social Work: Introduction to Play, Art & Music course so that all required materials would be available at no cost to students. She also worked on a Primary Care Behavioral Health model which integrates health and mental health for her course with the school of Medicine and the Department of Counseling. She was able to provide many resources to her students and described her experience designing the course with free resources as new and interesting. Because she chose to use library licensed ebooks for her class, she helped students save an estimated $408 in textbook fees.
Reflections
Dr. Feize encourages other faculty to just try using free resources in their courses. In her experience, the Scholarly Communications Department within the library was very helpful in the process of finding the necessary resources for her students.