Edna Orozco
---
About Edna Orozco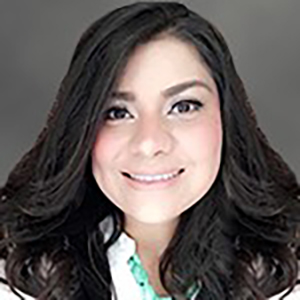 Edna Orozco is a lecturer, assessment coordinator, and undergraduate coordinator in the Department of Manufacturing & Industrial Engineering. Her area of expertise is manufacturing engineering with a concentration in polymers and additive manufacturing. She usually teaches Intro to Manufacturing Engineering, Manufacturing Processes, and Manufacturing Engineering Graphics. She is currently an EdD student at UTRGV in Educational Leadership. In addition, Orozco is a former Specialist in the Texas Army National Guard and a former administrator in secondary education K-12.
Project and Experience
Orozco redesigned her hybrid Manufacturing Processes (MANE3364) course so that all required materials would be available at no cost to students. She found the process of redesigning her course to be difficult because she and the Scholarly Communications librarian needed to look into several books before finding one that worked as a replacement. She ended up combining resources and using library licensed ebooks that were a good fit for her specific course. It is estimated that she saved her students $10,760 by making this switch.
Reflections
Orozco thinks that sometimes faculty are unaware of all resources available either online or in the library--especially when it comes to OER. She encourages faculty to give open resources a try because she believes there is nothing to lose and plenty to gain.
Edna Orozco Contact Information