riverSedge: a Journal of Art and Literature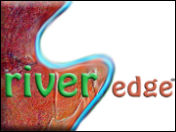 riverSedge is published annually by the Creative Writing Program at the University of Texas Rio Grande Valley. While our name reflects the specific geographical and cultural nuances of the Rio Grande Valley, we believe riverSedge represents a neologism that connotes so much more, and well beyond the confines of our region—such as divisions, transgressions, (re)definitions, and resistances—throughout the margins of the Americas and all other borderland spaces, identities, and modes of creative expression.
Through our commitment to excellence and innovation in language and form, riverSedgeexists to provide an outlet for writers and artists in the genres of poetry, fiction, creative nonfiction, dramatic writing, graphic literature, visual art, interviews, and critical reviews. Past artists and authors include Barry Deutsch, Eleanor L. Bennett, Larry McMurtry, Rolando Hinojosa-Smith, Angela de Hoyos, Alurista, Naomi Shihab Nye, and Sandra Cisneros.