RiverSedge Digital Archive Project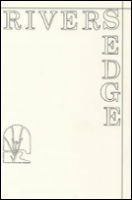 The RiverSedge Digital Archive Project represents an ongoing effort to digitize the vast archive of literature, criticism, and art published in RiverSedge from 1977 to 2013. RiverSedge is the previous iteration of our current journal, riverSedge.
Past contributors to RiverSedge include Alurista, Angela de Hoyos, Ray Gonzalez, Virgil Suárez, and so many other wonderful authors and artists.
Working in conjunction with the UTRGV University Library and their Special Collections Department, we are committed to the digitiization of the entire RiverSedge archive and to sharing its richness with readers online.
Please continue to visit this page for future updates on our progress.