Program Overview
The Bachelor's degree in Nursing provides students with the skills and knowledge to improve and advance patient health within national, state, and local health communities. The program integrates theory and research with clinical training and creates a path to a rewarding career in nursing.
Students may pursue a Bachelor's degree in Nursing as a first degree-seeking student, a second-degree-seeking student or as a registered nurse who holds an Associate's degree in Nursing and is seeking a bachelor's degree (RN to BSN). The nursing courses in the RN to BSN program are taught through online instruction making the program accessible to career nurses.
Admission to the Bachelor's degree in Nursing is competitive.
The program is accredited by the Commission on Collegiate Nursing Education (CCNE).
Concentrations:
Possible Career Options
The UTRGV School of Nursing prepares future nurse practitioners to impact local, state, and national communities. Nurses are vital in improving the lives of patients through compassionate and innovative care. With growing careers in the healthcare field, students can pursue in-demand nursing careers upon graduation.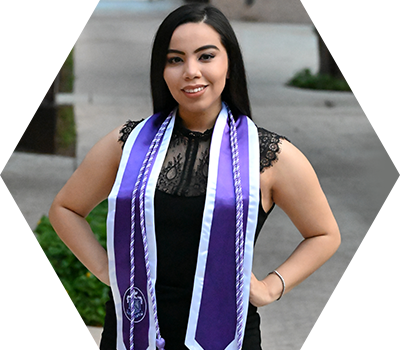 I love the student involvement within UTRGV from how welcoming everyone is to the variety of school/athletic events and organizations the university has to offer. This allows for students to find something they enjoy and/or are passionate about and create friendships within the club. 
UTRGV has a high percentage of Hispanic students which I am proud to be a part of. Our culture revolves around diversity, culture, family, and special traditions. UTRGV has all these special qualities and made it my home away from home.