Program Overview
The Bachelor's degree in Marine Biology focuses on the biology of marine organisms and coastal and oceanic ecosystems. The program takes advantage of the Rio Grande Valley's unique physical location and the tropical climate of the Gulf of Mexico.  Students develop expertise in the biology of marine organisms and the biological process that affect these organisms, their populations, and their coastal and oceanic ecosystems.
Possible Career Options
After graduation with a Bachelor of Science in Marine Biology, graduates will have the opportunity to study marine life and how it interacts with the environment. Graduates of the program will find a variety of careers options in research, academia, non-profit, private sector, conservation groups, consulting companies, the U.S Navy, and the U.S. Coast Guard.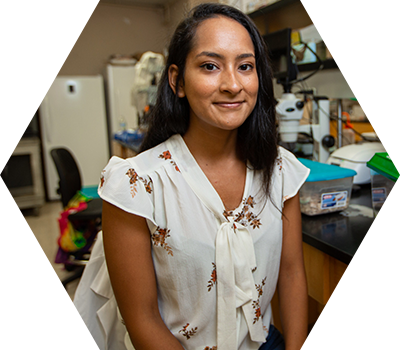 What I like the most about UTRGV is the opportunity it gives the students to succeed. I have had professors who have done nothing but strived for us students to succeed in their course and that is something I really like because it helps first-generation students, like me, feel encouraged.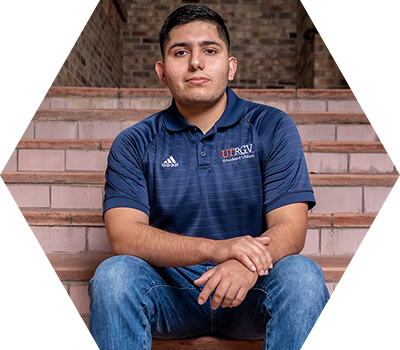 UTRGV is my home. The Student Union is where I'm currently employed, and it's amazing. I couldn't ask for a better group of coworkers and staff. I'm at the university most of the day at least five days a week, but the sense that everyone works together to make the best environment possible for both employees and students makes that time breeze by. I've met countless friends and kept up with even more here at UTRGV. These connections are deeply embedded in my heart.