Program Overview
The Bachelor's degree in Exercise Science equips students with the advanced knowledge and skills required to improve the quality of life of others. Students receive quality training in the prevention and treatment of chronic health conditions such as diabetes, obesity, pulmonary rehabilitation, and more. The program provides students with a foundation in basic clinical laboratory and health fitness techniques that have the potential to advance career opportunities in exercise science fields. This program offers concentrations. Upon graduation, students are prepared for applicable national certification exams.
Concentrations:
Possible Career Options
The Bachelor of Science in Exercise Science helps students pursue rewarding opportunities in exercise science careers. The exercise science degree is designed for students interested in pursuing careers in health, fitness, and preventing and treating health conditions in a variety of health-related careers.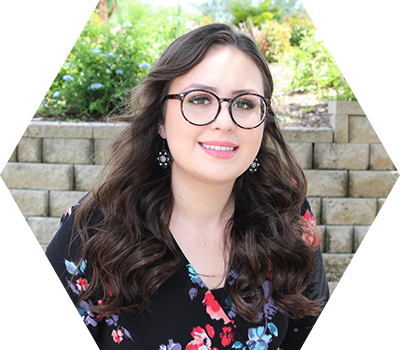 I saw that UTRGV had an OT concentration within the exercise science degree, which included all the prerequisites for the OT program. I knew that pursuing exercise science would help me to gain the knowledge I needed. 
UTRGV has a high percentage of Hispanic students which I am proud to be a part of. Our culture revolves around diversity, culture, family, and special traditions. UTRGV has all these special qualities and made it my home away from home.