Program Overview
The Bachelor's degree in Biology provides students with a broad-based undergraduate education in biology that will prepare them for graduate study or careers in the field. Topics cover plant, animal, and human life, including molecular biology, cell biology, and human evolution. The program requires a minor and offers a concentration.  
Concentration:
Possible Career Options
Upon graduation, you will be ready to conduct cutting edge research in a laboratory setting. The program also prepares students who wish to pursue a pre-professional degree.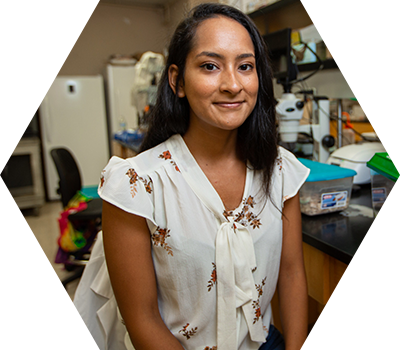 What I like the most about UTRGV is the opportunity it gives the students to succeed. I have had professors who have done nothing but strived for us students to succeed in their course and that is something I really like because it helps first-generation students, like me, feel encouraged.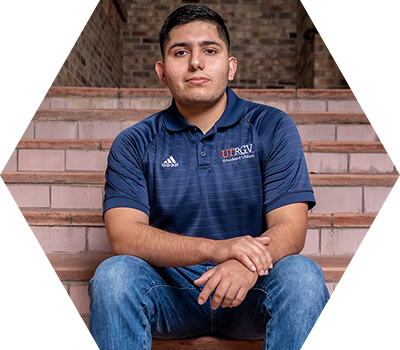 UTRGV is my home. The Student Union is where I'm currently employed, and it's amazing. I couldn't ask for a better group of coworkers and staff. I'm at the university most of the day at least five days a week, but the sense that everyone works together to make the best environment possible for both employees and students makes that time breeze by. I've met countless friends and kept up with even more here at UTRGV. These connections are deeply embedded in my heart.