Program Overview
The Bachelor's degree in Addiction Studies prepares students to become addiction counseling specialists. Graduates will enter the field of substance abuse prevention and treatment and assist individuals to overcome their addictions and lead healthy, independent lives. Addiction is a disease that tears apart families, ruins lives, and affects communities. As aspiring substance abuse counselors, graduates can make a powerful impact.
Possible Career Options
This program leads to a profession that requires an occupational license as defined under Texas Occupations Code 58.001. This requires that all applicants seeking to become licensed must undergo a criminal background check prior to licensure.
My experience in this program has truly been amazing and empowered me. All of the staff at UTRGV provided so much support and encouragement throughout my entire undergraduate program and assisted me in achieving all the goals that I set for myself...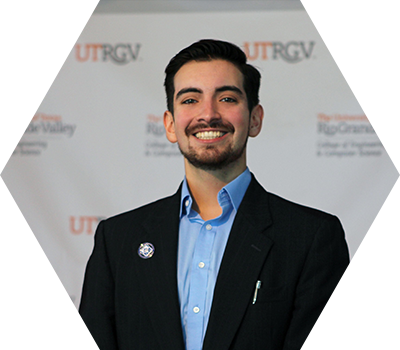 Some of the biggest proponents of my success have been my professors. When you have professors that care and passionately teach for the benefit of the students, it's something truly amazing to witness.