Program Overview
The Bachelor's degree in Visual Communication Design focuses on visual communication, typography, and graphic design. Students who graduate from the program are equipped with a broad range of practices in the design field, including advertising, information design, branding, editorial design and illustration, motion graphics, animation, type design, interaction design, user-centered design (UX/UI), and cross-disciplinary design fields.
Possible Career Options
Visual communication designers create visual stories through physical and digital platforms. The application of their work can be
used
to inspire or to sell a product - either way they must captivate their audience.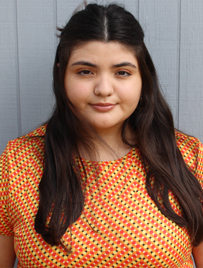 I've loved art my entire life, and I started at UTRGV with a concentration in studio art rather than graphic design. What made me switch over was the way that the graphic design field incorporates art into technology and advertising, and I found this to be very intriguing and something I wanted to try out.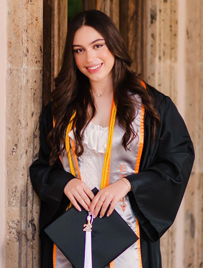 What I love the most about UTRGV is that it gave me some of my best friends as well as incredible bonds with professors that I will cherish forever.