Business Cards
Business cards have been designed with three options for the front; choose the option that best suits the amount of contact information each card will contain. For the back, you may choose UTRGV Orange or UTRGV Gray.
Note, the UTRGV standard business card does not include a street address. This is intentional. In some special situations, an address will be included on the card, but this is the exception, not the rule.
Card A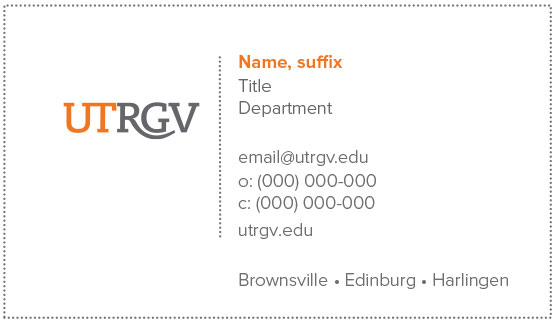 Card B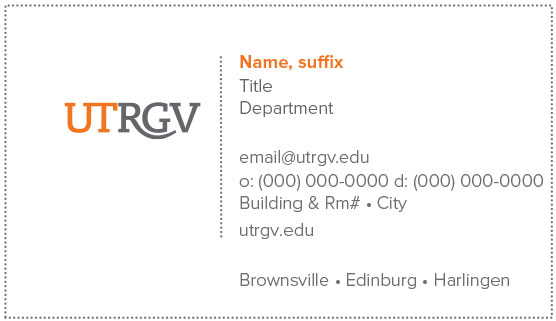 Suffix Notes
The suffix area of the name line is reserved for academic degrees ( e.g., Ph.D., Ed.D., M.D., and so on ).
If your name includes a suffix such as Jr. or III, please include it before the comma.



Back of Business Cards
School of Medicine only