Tuesday, October 31, 2023
  Around Campus, Awards, Research, Science and Technology
By Maria Gonzalez
RIO GRANDE VALLEY, TEXAS – OCT. 31, 2023 – UTRGV has been awarded a three-year,  $1.2 million grant from NASA's Office of STEM Engagement, to enhance focus on earth and planetary sciences.
Funded by the Minority University Research and Education Project (MUREP), the initiative aims to develop a pilot model that will further develop the research capabilities of UTRGV students, aligning with NASA's Science Missions Directorate.
The project, named "RAISE" (Remote-sensing and Analytics for Integrating Science Education with NASA SMD to Strengthen Student Research Capacity at MSI), has two primary objectives aimed at bolstering STEM proficiency of Hispanic students in the Valley:
Curriculum improvements for wider impact and student career readiness. UTRGV will share curriculum enhancements with faculty through a professional development workshop, extending the benefits of the initiative to other Minority Serving Institutions and creating a lasting impact on STEM education. 
Enhancing STEM proficiency and capacity. Participating students will gain expertise in data analytics tools, engage in paid internships focused on advanced research at NASA centers/facilities, and attend seminars led by experts in NASA-related topics.
The project is led by Dr. Tian Y. Dong, principal investigator on the grant and an assistant professor of Geomorphology at the UTRGV School of Earth, Environmental, and Marine Sciences (SEEMS).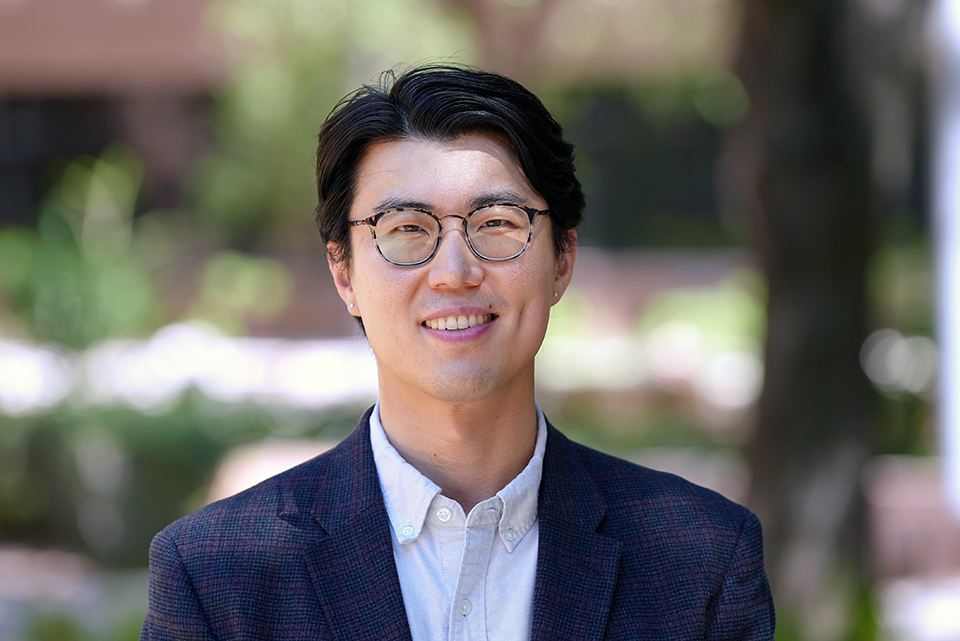 Co-principal investigators are Dr. Chu-Lin Cheng and Dr. Engil Pereira, SEEMS associate professors. 
"We are looking forward to improving existing classes in Earth and Environmental Science, including geomorphology, hydrology and soil science, by adding in-class training modules in data analytics and the evaluation of remote sensing products, like satellite images collected by NASA," Dong said. "Students will apply this knowledge to measure natural processes using cutting-edge instruments, such as soil probes and drones."
The project also will provide a unique opportunity for 20 students – 10 per summer over two years – to participate in paid, 10-week internships at NASA centers or affiliated labs, including the Jet Propulsion Lab in Pasadena, CA.; the Johnson Space Center in Houston; the Planetary Surface Processes Lab at UT Austin; and Oak Ridge National Laboratory in Tennessee.
Here, students will apply their newly acquired skills to cutting-edge NASA projects and Earth and Planetary Sciences, such as the newest Mars Rover Mission, the Perseverance.
Co-principal investigator Cheng said the award will further empower UTRGV's Earth and Environmental Sciences students.
"This will help them gain valuable preparation through trainings and internships, setting them on a path toward successful careers and enhancing their competitiveness in the national job market in STEM fields," he said.
Co-principal investigator Pereira highlighted a key aspect of the NASA-funded initiative, where they will offer paid seminars. Up to 100 students from both UTRGV and South Texas College will interact with scientists from R1 universities, NASA centers and a variety of industries. 
"These seminars, offered both virtually and in person, will expand student horizons, deepen their comprehension of cutting-edge research, and ignite their passion for pursuing careers in STEM," Pereira said. 
The paid seminars are set to enhance UTRGV's research reputation, facilitating interactions between students and the scientists, who will give seminars on various NASA-related topics and applications, including Mars exploration and robotics, Earth observations and land-use changes.
"Not only will this increase students' research capacity and help them find their interests in the broader STEM at NASA and beyond, it also will open doors to potential opportunities for jobs and graduate school, ultimately leading to a more robust alumni base," Dong said.
Dr. Can (John) Saygin, senior vice president for Research and dean of the Graduate College, commended the research team.
"In aligning their efforts with NASA's objectives and addressing the critical need to enhance STEM proficiency in Earth and Environmental Science, this award empowers our faculty and students," he said. "Together, Drs. Dong, Cheng and Pereira will prepare a new generation of students for the STEM fields, fostering diversity and innovation not only at NASA but also in STEM disciplines nationwide."
This award is part of NASA's $14 million investment to support 19 U.S. colleges and universities in growing their STEM capacity to participate in critical spaceflight research and prepare a new generation of diverse students for careers in the nation's STEM workforce.
ABOUT UTRGV
The University of Texas Rio Grande Valley (UTRGV) was created by the Texas Legislature in 2013 as the first major public university of the 21st century in Texas. This transformative initiative provided the opportunity to expand educational opportunities in the Rio Grande Valley, including a new School of Medicine, and made it possible for residents of the region to benefit from the Permanent University Fund – a public endowment contributing support to the University of Texas System and other institutions.
UTRGV has campuses and off-campus research and teaching sites throughout the Rio Grande Valley including in Boca Chica Beach, Brownsville (formerly The University of Texas at Brownsville campus), Edinburg (formerly The University of Texas-Pan American campus), Harlingen, McAllen, Port Isabel, Rio Grande City, and South Padre Island. UTRGV, a comprehensive academic institution, enrolled its first class in the fall of 2015, and the School of Medicine welcomed its first class in the summer of 2016.