Thursday, September 14, 2023
  Awards and Recognitions
By Amanda A. Taylor-Uchoa
RIO GRANDE VALLEY, TEXAS – SEPT. 14, 2023 – A new research and education partnership in astronomy, funded by the National Science Foundation (NSF), has developed between UTRGV and Texas Southmost College (TSC) to conduct research in multi-messenger and time domain astronomy.
Dr. Mario Diaz, director of the UTRGV Center for Gravitational Wave Astronomy and professor in the university's Department of Physics and Astronomy, is principal investigator for the award, which totals $230,000 over three years, starting Sept. 1, 2023, and ending Aug. 31, 2026.
"This partnership with Texas Southmost College is one more example that UTRGV's top priority is to help transform the entire Rio Grande Valley," Diaz said. "We know that STEM students stand a better chance of succeeding in demanding programs when they are engaged early in research activities. So, this program will help TSC students transition successfully into four-year STEM programs at UTRGV or elsewhere."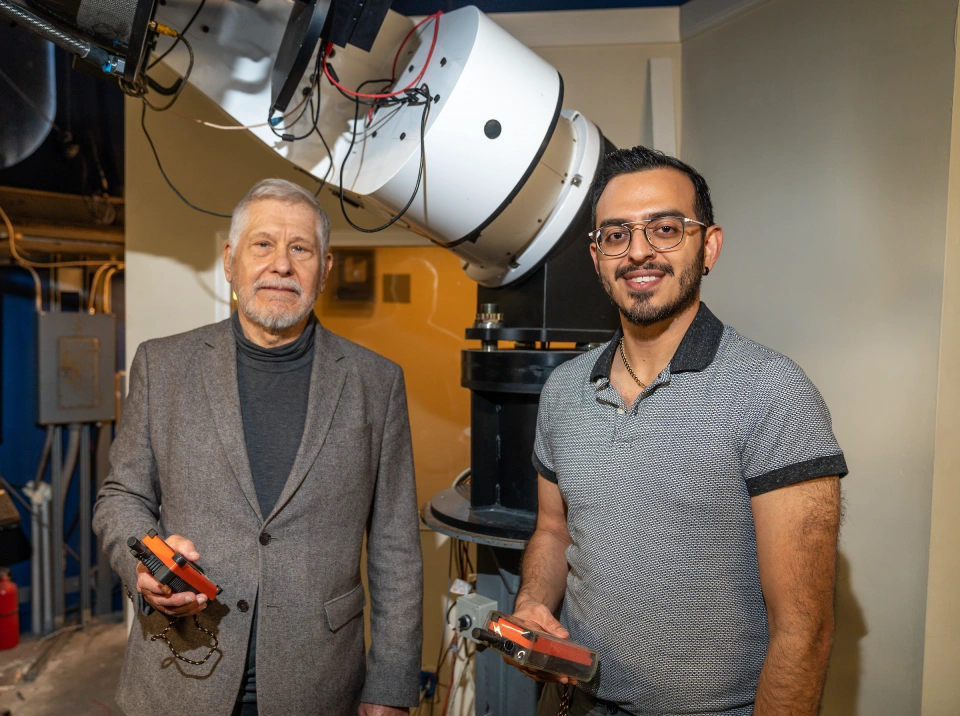 Martha Casquette and Robert Stone, physics instructors at TSC and UTRGV legacy institution UTB alumni, are co-PIs on the project.
The partnership is designed to provide a pathway for Hispanic community college students in South Texas to actively participate in astronomy research. A distinctive feature of the program is that it strengthens a natural STEM ecosystem built within the community.
The partnership will provide and sustain several coordinated activities:  
Regular weekly meetings with UTRGV mentors (graduate students and the principal investigator) and TSC participating students and faculty.

A summer workshop to train students in photometry, astrometry, observational techniques, and python coding in astronomy, including machine learning techniques.

Regular observations at the Cristina Torres Memorial Astronomical Observatory (CTMO), located at Resaca de la Palma State Park and operated by UTRGV.

Monthly seminars on relevant astronomy and astrophysics topics.

And annual presentations from participating students, at regional meetings.
Diaz said the partnership has the capacity to reach a larger audience in South Texas, as it creates a clear pathway into research for Hispanic community college students, a group that has low representation in astronomy.
ABOUT UTRGV
The University of Texas Rio Grande Valley (UTRGV) was created by the Texas Legislature in 2013 as the first major public university of the 21st century in Texas. This transformative initiative provided the opportunity to expand educational opportunities in the Rio Grande Valley, including a new School of Medicine, and made it possible for residents of the region to benefit from the Permanent University Fund – a public endowment contributing support to the University of Texas System and other institutions.
UTRGV has campuses and off-campus research and teaching sites throughout the Rio Grande Valley including in Boca Chica Beach, Brownsville (formerly The University of Texas at Brownsville campus), Edinburg (formerly The University of Texas-Pan American campus), Harlingen, McAllen, Port Isabel, Rio Grande City, and South Padre Island. UTRGV, a comprehensive academic institution, enrolled its first class in the fall of 2015, and the School of Medicine welcomed its first class in the summer of 2016.