UTRGV partners with Laredo, United ISDs to train graduate students in-practice

  Thursday, May 4, 2023
  Community
By Karen Villarreal
LAREDO, TEXAS – MAY 4, 2023 – A UTRGV project that addresses the shortage of mental health service professionals in Texas schools has expanded to serve the Laredo and United independent school districts.
On Thursday, May 4, UTRGV held a joint press conference with Laredo ISD and United ISD to announce a $5.6 million MHS ACCESS 2 grant, which was awarded in March as part of a nation-wide initiative to increase access to school-based mental health services.
MHS ACCESS 2 will train 14 school psychology, counseling and social work graduate students per year over the five-year grant period, to practice in four school districts: Laredo, United, Mercedes and Valley View.
"There are so many events in the lives of children that are affecting their mental health, and schools often struggle to match the demand for necessary services," said Dr. Nancy P. Razo, LSSP, professor of practice in the Department of Human Development & School Services. "My team and I, as well as our graduate students, are ready to provide mental health support in their schools."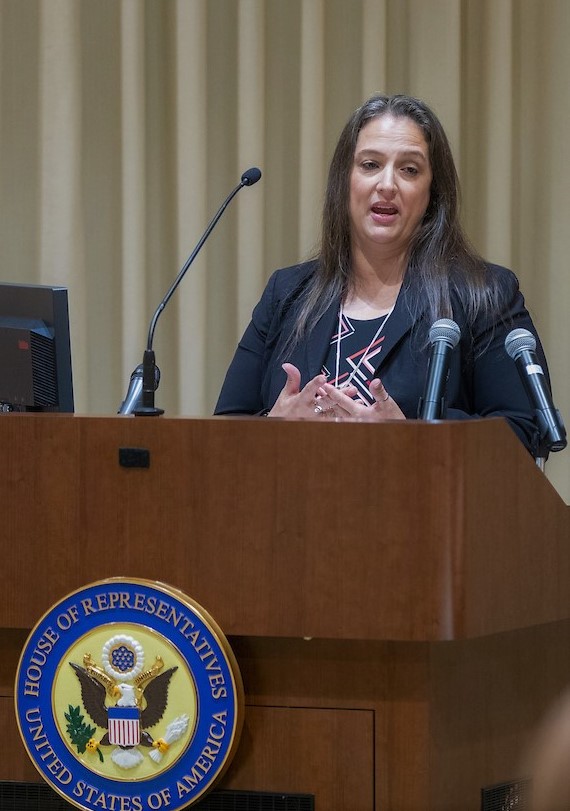 Razo is principal investigator for the initial MHS ACCESS grant – and the new $5.6 million "Mental Health Services (MHS) ACCESS 2" expansion. The grants provide direct intervention to K-12 students and fortify the infrastructure for in-school referrals when additional intervention is needed, she said.
 "We have amazing local education partners who have welcomed our project with open arms to support their students. It is a win-win all around," Razo said.
U.S. Representative Henry Cuellar (TX-28) said communities along the border don't always have access to the mental health professionals often found in large cities.
"That forces students and their families to rely heavily on school-based mental health services," he said. "Positive mental health promotes success in life, and this program will allow us to increase the number of trained personnel within our school districts to ensure that all students have the resources they need when facing mental health disorders.
"Through initiatives such as this, we can assure parents that no child will be left behind when it comes to their mental health. I want to thank UTRGV, United ISD and Laredo ISD for partnering to address one of the most concerning issues affecting our youth across America," Cuellar said.
UTRGV President Guy Bailey said UTRGV has been in Laredo a lot the past few months.
"And we plan on being here more in the future," he said. "Laredo has been good to us, and we think UTRGV can fulfill some needs here. This grant is another example of the tremendous opportunity and synergy between UTRGV and the Laredo community.
"This is an important step to help keep our students safe, healthy and successful, and it wouldn't have been possible without Congressman Cuellar, UTRGV and the school districts coming together," Bailey said.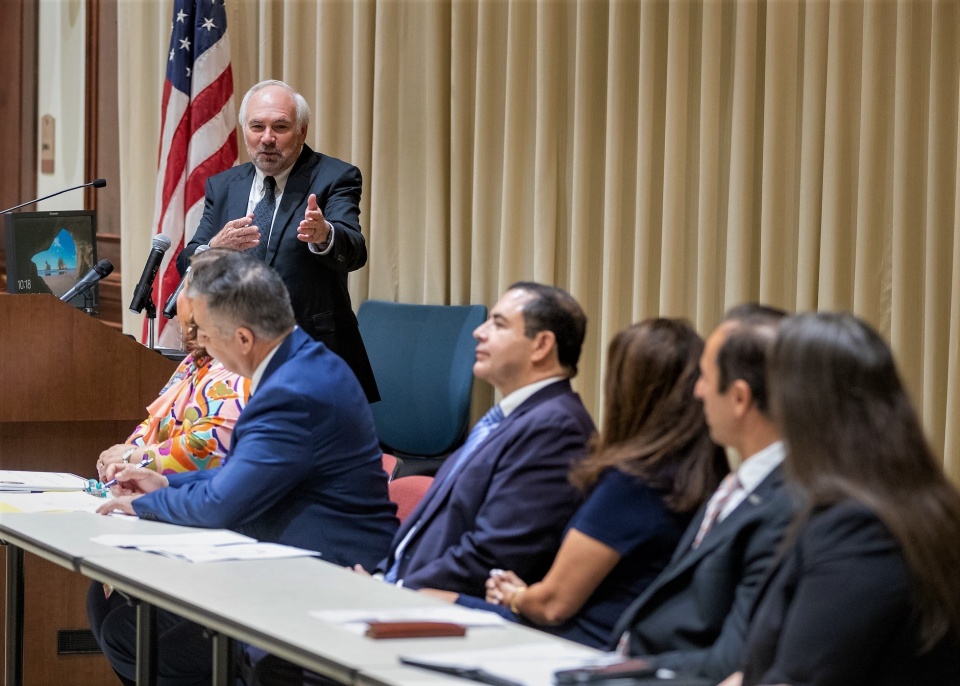 GROWING SUPPORT FOR LOCAL YOUTH
The grant is one of three awarded to UTRGV for school-based mental health, totaling $17.1 million over five years.
Over those five years, the university will train 250 graduate students to help with the initiative.
Twelve education agencies will be involved in the mental health initiative.
UTRGV was the only university in the country to be awarded multiple grants. 
MHS ACCESS 2 expands on the $5.7 million Mental Health Services (MHS) ACCESS grant – a five-year plan funded this January – with the same goal: train mental health professionals to serve in-practice in school districts in the Rio Grande Valley.
The initial MHS ACCESS project aims to train 120 future mental health professionals over the next five years to provide services in-practice to children in six partnered education agencies: the Edcouch-Elsa, McAllen, PSJA, Sharyland, Harlingen and Mission school districts.
MHS ACCESS 2 puts 70 graduate students from UTRGV's school psychology, counseling and social work programs into four additional school districts to work with the districts' children and teens.
Dr. Can "John" Saygin, senior vice president for Research and dean of the Graduate College at UTRGV, said the investment in training and hiring mental health professionals across the RGV will help mitigate the negative impacts of mental health issues on young people's academic, social, and emotional development.
"The U.S. Department of Education award will provide a twofold avenue for UTRGV to support school-based mental health services for students within the region and provide training to school personnel and students," he said. "The services will have a lasting positive impact on the mental health and wellbeing of students in the Rio Grande Valley and Laredo."
Dr. Noe Ramos, LSSP, assistant professor in the School Psychology graduate program, is co-PI on the MHS ACCESS 2 grant. Faculty from the Department of Counseling and School of Social Work are also contributing to the newly funded projects, including Dr. Suzanne Maniss,  Dr. Jessica Haas, Nelda M. Rodriguez, LMSW, Dr. Javier Cavazos, LPC, Dr. Denise Longoria, LCSW-S, and Dr. Selma Yznaga, LPC.
ABOUT UTRGV
The University of Texas Rio Grande Valley (UTRGV) was created by the Texas Legislature in 2013 as the first major public university of the 21st century in Texas. This transformative initiative provided the opportunity to expand educational opportunities in the Rio Grande Valley, including a new School of Medicine, and made it possible for residents of the region to benefit from the Permanent University Fund – a public endowment contributing support to the University of Texas System and other institutions.
UTRGV has campuses and off-campus research and teaching sites throughout the Rio Grande Valley including in Boca Chica Beach, Brownsville (formerly The University of Texas at Brownsville campus), Edinburg (formerly The University of Texas-Pan American campus), Harlingen, McAllen, Port Isabel, Rio Grande City, and South Padre Island. UTRGV, a comprehensive academic institution, enrolled its first class in the fall of 2015, and the School of Medicine welcomed its first class in the summer of 2016.