Friday, May 19, 2023
  Research
By News and Internal Communications
By Maria Gonzalez
RIO GRANDE VALLEY, TEXAS – MAY 19, 2023 – Researchers from the UTRGV College of Sciences have joined forces with lead partner Texas A&M AgriLife Research and other major agriculture entities on a $65 million grant to assess greenhouse gas fluxes and conduct soil analyses.
Awarded as part of a historic $2.8 billion federal investment, funded under the first pool of the USDA Partnerships for Climate Smart Commodities, UTRGV has received $1.4 million to convene with the Rio Grande Valley farmer community to implement climate-smart agricultural practices. 
Dr. Engil Isadora Pereira, assistant professor in the UTRGV School of Earth, Environmental, and Marine Sciences, is principal investigator for the collaborative project, titled "Texas Climate-Smart Initiative (TCSI)."
"UTRGV researchers will help advance the USDA's goal of expanding production and markets for climate-smart vegetable systems in the Rio Grande Valley," she said.
Pereira will work with co-PI Dr. Teresa (Paty) Feria, professor in the UTRGV Department of Biology, and Senior Personnel Dr. Alexis Racelis, associate professor in the UTRGV School of Earth, Environmental and Marine Sciences. 
"The TCSI data will reveal patterns in soil variability over time and space, and inform sampling frequency and resolution for research on agroecosystem sustainability, climate modeling and land management," Pereira said. 
The initiative aims to create a model for future climate-smart commodity programs across the country, supporting UTRGV'S role as a leader in sustainable agriculture and environmental stewardship.
"This project will enhance the research quality of our university and lead to more effective and efficient investigations with more reliable results," Pereira said. 
Dr. Can (John) Saygin, UTRGV's senior vice president for Research and dean of the Graduate College, said Pereira and her research team are committed to addressing climate challenges and promoting sustainable practices, and work toward having a positive impact on the Valley and beyond.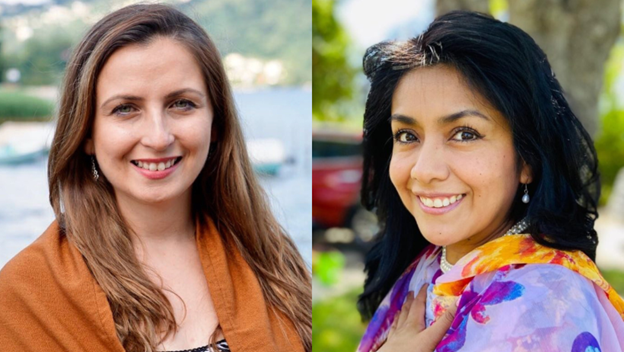 "I commend Dr. Pereira and her team for their excellence in research, innovation and community engagement, as they strive towards building a more sustainable and resilient future," Saygin said. "This achievement exemplifies the transformative power of research and highlights the significant impact UTRGV researchers can have in addressing global challenges."
Pereira and the award-winning research team will be the first researchers to evaluate large-scale soil carbon and greenhouse gas emissions on farms in the Valley. 
Co-PI Feria said the financial and technical assistance provided by the initiative can help farmers invest in climate-smart solutions.
"These solutions include improved irrigation techniques, soil conservation practices, and other strategies that help us curtail greenhouse gas emissions, improve the health of the soil, and optimize crop productivity," Feria said.
Dr. Julie Howe is the TCSI lead PI at Texas A&M AgriLife Research.
"The data generated by this project can facilitate the development of more accurate models that can help us make decisions on how to mitigate climate change and improve the climate-resilience of our working lands, by modeling commodities and their practices," she said.
COLLABORATION & STRATEGIC PLANNING
Feria said TCSI is an important collaboration for the region.
"The Texas Climate-Smart Initiative will help UTRGV foster collaboration with other stakeholders in the Valley and beyond, including farmers, researchers, policymakers and community leaders," Feria said. 
The project also will implement strategies to engage Historically Underserved (HU) vegetable farmers through a comprehensive outreach program that will help identify HU farmers and invite their participation. It also will offer financial incentives to HU farmers who employ climate-smart practices. 
"This could include payments for adopting practices such as cover cropping, crop rotation and reduced tillage, which can improve soil health and reduce greenhouse gas emissions," Pereira said.
As part of the project, TCSI will partner with UTRGV's Translation and Interpreting Office to translate recruitment and educational materials into Spanish to reach a wider audience of Spanish-speaking producers across the state.
The USDA grant also will support a multipurpose demonstration site to provide a platform for technical guidance, education and testing of climate-smart practices.
Local farmers and businesses interested in participating in the Texas Climate-Smart Initiative should contact Pereira or Feria for more information.
"We are committed to building a bilingual and bicultural project that integrates our local vegetable farmers and helps them access financial incentives, technical support, and training opportunities to improve their farm operations and reduce environmental impacts," Feria said.
Farms or businesses interested in participating can share their contact information by clicking on the link provided to ask to be contacted: https://forms.office.com/r/CTKNFQBsFh
ABOUT UTRGV
The University of Texas Rio Grande Valley (UTRGV) was created by the Texas Legislature in 2013 as the first major public university of the 21st century in Texas. This transformative initiative provided the opportunity to expand educational opportunities in the Rio Grande Valley, including a new School of Medicine, and made it possible for residents of the region to benefit from the Permanent University Fund – a public endowment contributing support to the University of Texas System and other institutions.
UTRGV has campuses and off-campus research and teaching sites throughout the Rio Grande Valley including in Boca Chica Beach, Brownsville (formerly The University of Texas at Brownsville campus), Edinburg (formerly The University of Texas-Pan American campus), Harlingen, McAllen, Port Isabel, Rio Grande City, and South Padre Island. UTRGV, a comprehensive academic institution, enrolled its first class in the fall of 2015, and the School of Medicine welcomed its first class in the summer of 2016.