Thursday, May 18, 2023
  Community
By News and Internal Communications
RIO GRANDE VALLEY, TEXAS – MAY 18, 2023 – With a mission to advance regional economic, workforce and business development, UTRGV's Office of Workforce and Economic Development is expanding its network and reach to cities across the Rio Grande Valley through satellite offices.
UTRGV opened its third office in the City of Mission on Friday, May 12, which will be housed in the Center for Education and Economic Development (CEED) at 801 Bryan Road.
 "Establishing these hubs in our partner cities is an important initiative that will positively affect the areas we are serving and our university students, who will benefit from the future career and business opportunities this will bring," said Veronica Gonzales, UTRGV senior vice president of Governmental and Community Relations.
According to Ron Garza, associate vice president for Workforce and Economic Development, UTRGV Division for Governmental and Community Relations, the network involves cooperation agreements with respective cities and economic development corporations to establish a "front-door" to the programs and services provided by the UTRGV office to communities. Among the services that will be provided are city and economic development corporation (EDC) performance impacts which include businesses created and expanded, jobs created and expanded, and trainings.
Two other hubs also opened this year, including one in San Benito, on March 30, and another location in Harlingen on May 5. Both offices are housed in each city's EDC space. The San Benito office is located at 701 N. Bowie Street, while the other can be found in Harlingen at 2424 Boxwood St., Suite 125.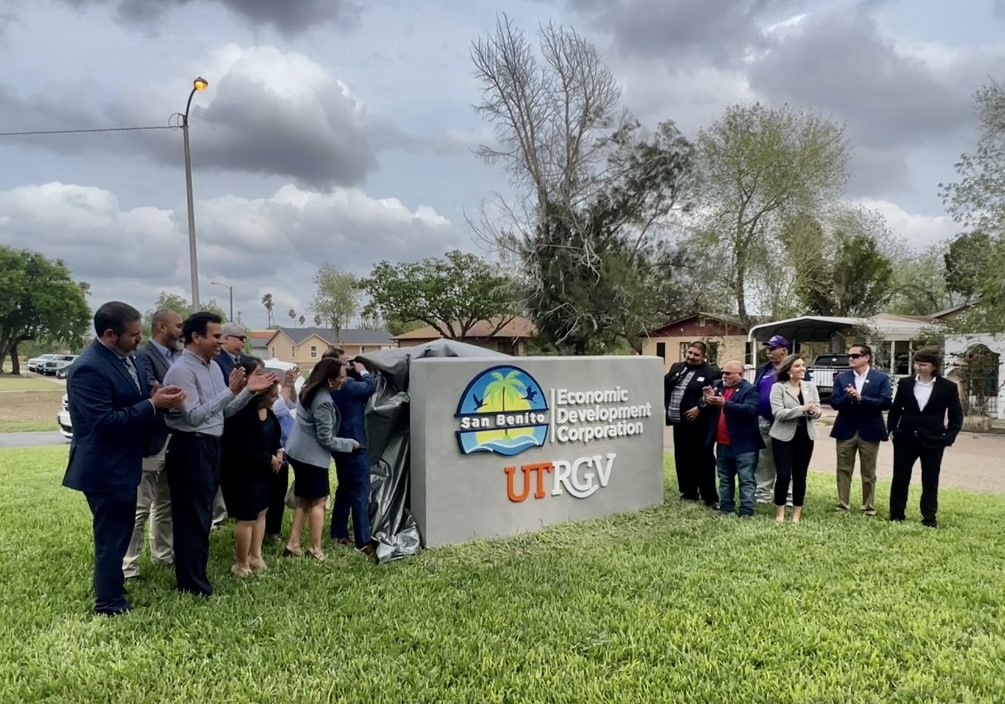 "Our strategy is to advance our region's workforce and economic development 'ecosystem' by creating a network of hub and satellite offices across the RGV," Garza said. "There are many benefits to having this network, and a couple of key priorities are creating accessibility and awareness of UTRGV's service offerings and expanding our footprint."
Another top priority of the expansion is to work closely with the cities and EDCs across the region to recruit and expand job and high-paying opportunities for UTRGV graduates, said Garza. 
"Workforce is always the top priority in why businesses choose to relocate to a particular area, and I work closely with RGV economic development teams to educate perspective businesses on our top tier graduating workforce," Garza said.
The main offices for UTRGV's Office of Workforce and Economic Development are housed at the CESS Building in Edinburg and the new eBridge Center in Brownsville, which opened on March 9. 
Garza said plans are in the works with other Valley communities to strategically build the network. 
To learn more about UTRGV's Office of Workforce and Economic Development, visit https://www.utrgv.edu/economic-development/.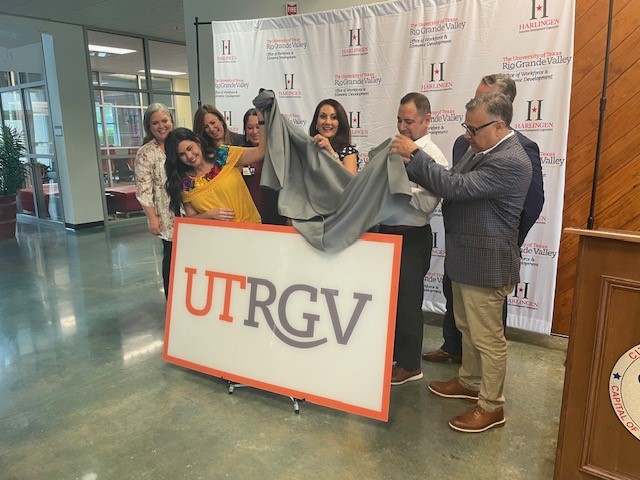 ABOUT UTRGV
The University of Texas Rio Grande Valley (UTRGV) was created by the Texas Legislature in 2013 as the first major public university of the 21st century in Texas. This transformative initiative provided the opportunity to expand educational opportunities in the Rio Grande Valley, including a new School of Medicine, and made it possible for residents of the region to benefit from the Permanent University Fund – a public endowment contributing support to the University of Texas System and other institutions.
UTRGV has campuses and off-campus research and teaching sites throughout the Rio Grande Valley including in Boca Chica Beach, Brownsville (formerly The University of Texas at Brownsville campus), Edinburg (formerly The University of Texas-Pan American campus), Harlingen, McAllen, Port Isabel, Rio Grande City, and South Padre Island. UTRGV, a comprehensive academic institution, enrolled its first class in the fall of 2015, and the School of Medicine welcomed its first class in the summer of 2016.