Tuesday, March 28, 2023
  Faculty Focus, Awards and Recognitions, Community
By Amanda A. Taylor-Uchoa
WOMEN'S HISTORY MONTH
RIO GRANDE VALLEY, TEXAS – Dr. Stephanie Alvarez, associate professor of Mexican American Studies (MAS) at UTRGV and director of the university's Center for Mexican American Studies (CMAS), didn't buy clothes from a retail store until she was 13 years old.
All of her clothes before then were made by her abuela, Ramona "Tati" Alvarez Ravelo, who would come home after a long day of cleaning hotel rooms, only to sit at the sewing machine to make Alvarez and her sister carefully crafted, handmade dresses.
"She was incredibly creative, resilient and resourceful. She also made almost all of the clothes she wore," Alvarez said.
"I remember her always saying to me, 'No vamos a comprar esa ropa. Yo la puedo hacer y me va a costar mucho menos.' (We are not going to buy those clothes. I can make them and it will cost me much less.) It wasn't until after she passed away that I remember buying clothes from the store, and it was my abuelo who took us to buy that first outfit."
In reflection of Women's History Month, Alvarez recognizes her grandmother as the most inspiring woman in her life. And in light of a long list of professional and personal successes, she said she hopes she has done well by her abuela.
"She loved her family deeply and would do anything for me, my sister and my father," she said. "She had very little formal education, but she was very wise and street savvy. I often wonder if I have made her proud."
PASSION FOR TEACHING         
Alvarez attended the University of Oklahoma, where she earned a Ph.D. in Spanish and a Graduate Certificate in Latin American Studies. During her time there, she also earned an Award for Outstanding Teaching and Outstanding Dissertation in the Arts and Humanities.
In 2006, she started teaching as a lecturer of Spanish at UTRGV legacy institution UT Pan American.
"I never imagined being a professor because I didn't really know what that was, or even what a Ph.D. was," Alvarez said. "Graduating high school, I thought I would be a basketball coach or the first woman commentator on ESPN.
"However, looking back, I always gravitated toward teaching and would often play school with my sister using the free schoolbooks my abuela would somehow get her hands on."
Alvarez has worked as both a lecturer and as an assistant professor of Spanish at UTRGV, and is the former director of MAS and current director of CMAS.
STUDENTS ARE THE DRIVING FORCE
Alvarez has earned a long list of successes during her time at UTRGV, including her most recent achievement as recipient of the prestigious NEH research fellowship.
The individual award was granted for Alvarez's project, "Contemporary Radical Voices: Chicana Feminism on the U.S. Mexico Texas Border at the Turn of the 21st Century." The project analyzes the ways Chicana artists, poets and community organizers from the U.S.-Mexico border region of the Rio Grande Valley have responded to the rise in anti-Latina/o/x policies through Chicana feminist practices within their work.
She also is the recipient of the American Association of Hispanics in Higher Education Outstanding Latina/o Faculty Award (2011); the University of Texas Board of Regent's Outstanding Teaching Award (2009); and the 2015 Outstanding Master's Universities and Colleges Professor of the Year, by the Carnegie Foundation for the Advancement of Teaching. 
She is co-editor with William Luis of The AmeRícan Poet: Essays on the Work of Tato Laviera (2014). Her research intersects in the areas of Latin@ identity, language, literature, culture, education and empowerment, and has appeared in edited volumes and journals such as Hispania, Journal of Latinos and Education and CENTRO: Journal of the Center for Puerto Rican Studies, among others. Together with Tato Laviera, Edna Ochoa and José Martínez, she founded Cosecha Voices, a program that provides migrant farmworker youths the opportunity to document and share their testimonios.
Throughout a range of projects and an extensive career in education, Alvarez said, the driving force behind her passion for teaching has always been the students.
"I'm most proud of working collectively with students in numerous capacities," she said. "We've published together, worked on murals together, worked in the community together. We have even created classes together and, when needed, worked together for positive change on campus. I'm also really proud of the work they do every day after graduating."
UPLIFTING WOMEN
Because March is Women's History Month, Alvarez hopes the recognition can help uplift women and draw attention to their successes.
"… The contributions of women to our society are vastly overlooked, and this month allows us to uplift women, their success, their needs. It reinforces how we need to work to ensure that women are not invisibilized and think deliberately about how we can achieve equity," she said.
"I'm most thankful for those who have so little financially and who have little formal political power, but lay it all on the line and risk so much to make a better life for all of us, for people to live with dignity. Those women don't have to stand up for what is right, but they do."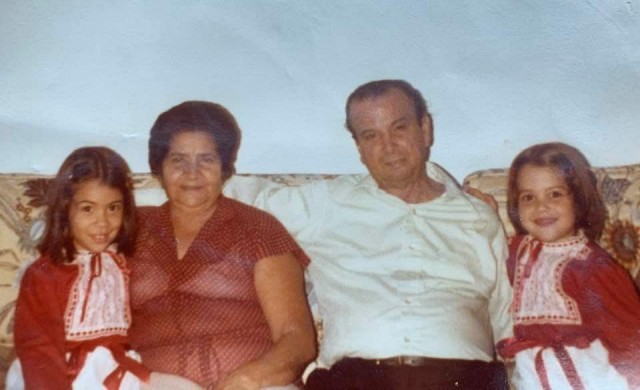 ABOUT UTRGV
The University of Texas Rio Grande Valley (UTRGV) was created by the Texas Legislature in 2013 as the first major public university of the 21st century in Texas. This transformative initiative provided the opportunity to expand educational opportunities in the Rio Grande Valley, including a new School of Medicine, and made it possible for residents of the region to benefit from the Permanent University Fund – a public endowment contributing support to the University of Texas System and other institutions.
UTRGV has campuses and off-campus research and teaching sites throughout the Rio Grande Valley including in Boca Chica Beach, Brownsville (formerly The University of Texas at Brownsville campus), Edinburg (formerly The University of Texas-Pan American campus), Harlingen, McAllen, Port Isabel, Rio Grande City, and South Padre Island. UTRGV, a comprehensive academic institution, enrolled its first class in the fall of 2015, and the School of Medicine welcomed its first class in the summer of 2016.