Women's History Month

  Tuesday, March 14, 2023
  Alumni, Awards and Recognitions
By Amanda Alaniz
RIO GRANDE VALLEY, TEXAS – Maria Leonard, an assistant professor of practice of Management with the UTRGV Robert C. Vackar College of Business and Entrepreneurship, has been selected by the Rio Grande Valley Hispanic Chamber of Commerce for its annual Women of Distinction recognition.
The RGVHCC committee selected 10 honorees from across the Valley, all experts and professionals in a range of categories from education to health to the military.
Leonard, a UTRGV legacy alumna, said she was honored when she got the news that she had been selected as an honoree for education.
"I did not know I had been nominated, so when I received the e-mail, I was very surprised," she said. "There are so many educators in this region that are doing amazing work. So, to even be considered was an honor, much less getting the award. I am just so grateful."  
Working in academia wasn't part of Leonard's original career plan. She earned a marketing degree from UTRGV legacy institution University of Texas Pan American and worked in the manufacturing industry for about 25 years in managerial positions. She was plant manager at a maquiladora in Mexico, overseeing about 1,200 employees.
Later, Leonard returned to UTPA to earn a master's degree in business administration. There, she felt a connection to the university, she said, and could reach out to business students who needed help.
When a business professor invited her to be a judge for a business plan competition, she accepted, and later was welcomed back as an adjunct professor for a business and ethics class. That was the moment she realized she enjoyed being part of academia.
"I loved working with the students. I loved the energy. Working with them is just so uplifting, much different from working with adults," she said with a small laugh. "I went on teaching two, three classes. Once UTRGV started, I decided to make a full change in my life."
She transitioned from the business industry to teaching future business leaders and became a lecturer at UTRGV. Last year, she was promoted from lecturer to assistant professor of practice in management. Leonard is also the ENACTUS RGV faculty advisor. A nationally recognized, award-winning organization that focuses on helping the local community and creating an inclusive business environment.
"It has just been a wonderful, meaningful, worthwhile journey. More than anything, it's this deep sense of love for my community," she said, "and a deeper love for my students in having the opportunity to bring my students with me into our area, our region, our community. Helping them network with business leaders and community leaders, learn about the needs of the community and understand how they can make a difference." 
Being named a Woman of Distinction is validation that she is making a difference in her students' lives and in her community, she said, and it serves as true motivation to keep moving forward. 
Leonard is thankful for the support she has received on her journey in academia and hopes to continue to grow at UTRGV as collaboration opportunities increase. Mainly, she wants her students to succeed and thrive.
"I was talking to a student the other day, who, when she took my class, got the idea of doing her own MBA, since I have an MBA. She told me, 'I could see the things you're doing. I want to do the same things with my life.'
"Without realizing it, I had helped her make a decision about continuing with her education," she said.
Leonard, along with the other honorees, were recognized at the RGV Hispanic Chamber's Hats Off to Women of Distinction Dinner and Expo 2023, held Wednesday, March 8, at the Mission Event Center.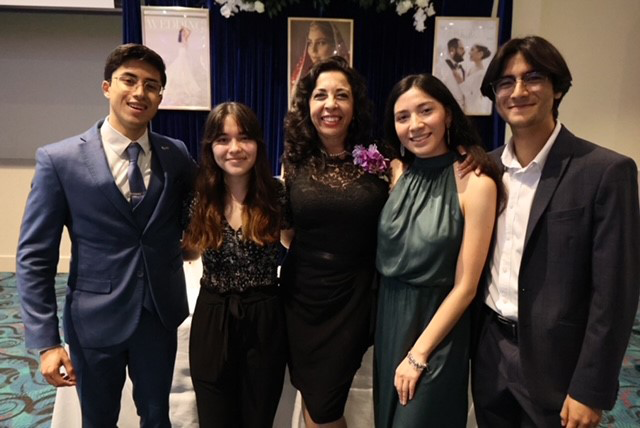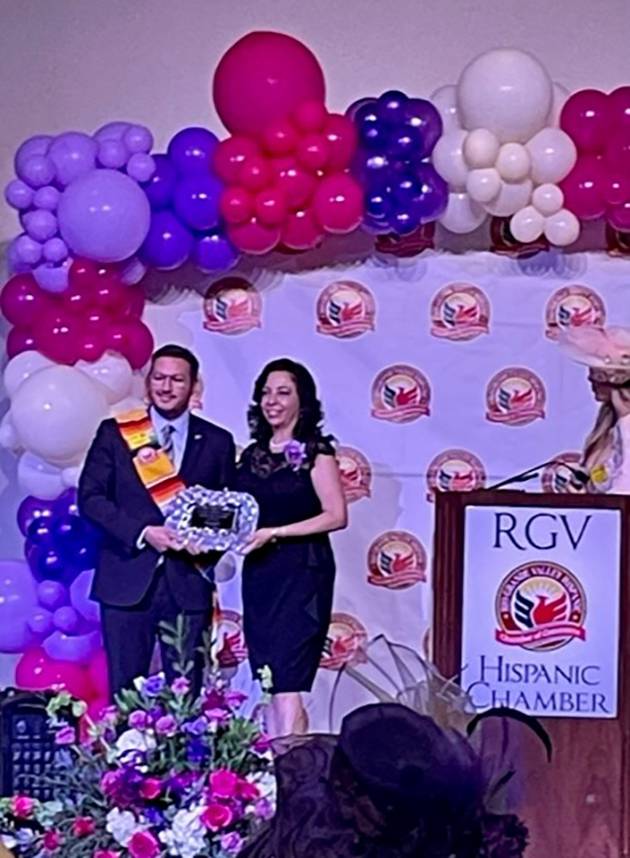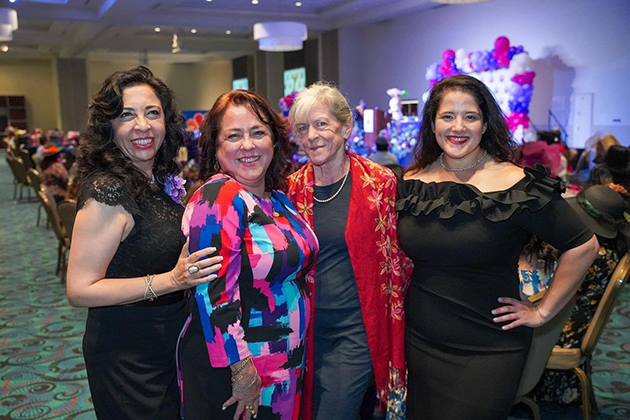 ABOUT UTRGV
The University of Texas Rio Grande Valley (UTRGV) was created by the Texas Legislature in 2013 as the first major public university of the 21st century in Texas. This transformative initiative provided the opportunity to expand educational opportunities in the Rio Grande Valley, including a new School of Medicine, and made it possible for residents of the region to benefit from the Permanent University Fund – a public endowment contributing support to the University of Texas System and other institutions.
UTRGV has campuses and off-campus research and teaching sites throughout the Rio Grande Valley including in Boca Chica Beach, Brownsville (formerly The University of Texas at Brownsville campus), Edinburg (formerly The University of Texas-Pan American campus), Harlingen, McAllen, Port Isabel, Rio Grande City, and South Padre Island. UTRGV, a comprehensive academic institution, enrolled its first class in the fall of 2015, and the School of Medicine welcomed its first class in the summer of 2016.