Monday, March 13, 2023
  Community
By News and Internal Communications
By Regina Perez
RIO GRANDE VALLEY, TEXAS – Back in February, UTRGV's ENACTUS Chapter members helped several students from its Sustainable Opportunities for Advancement and Recruiting (SOAR) project tour the Terra Preta Farm in Edinburg.
The SOAR project is a collaboration between ENACTUS RGV, UTRGV Robert C. Vackar College of Business and Entrepreneurship, Workforce Solutions (Office of Vocation and Rehabilitation), Team Mario, a local organization serving individuals with autism and their families, and the UTRGV Office for Sustainability.
The project is an initiative that helps prepares young adults with autism for professional careers in business.
The ENACTUS chapter is in its third year of commitment to its  SOAR project, under the leadership and guidance of Maria Leonard, assistant professor of practice at the UTRGV Robert C. Vackar College of Business and Entrepreneurship.
Through a series of soft skills training, career readiness, and sustainable life practices sessions, ENACTUS students mentor a cohort of 15 students ages 16-25 in the autism spectrum.
"We understand the importance of helping these amazing individuals develop professional skills and experience to be more independent and live fulfilling lives," said Leonard.
Visiting Terra Preta Farm was one of many field trips SOAR students have taken. With coordination support from the Office for Sustainability, other trips include the Solar Panels at the H-E-B distribution center in Weslaco, Valley Nature Center, and Turtles Inc at South Padre Island.
 "The purpose of these trips is to help participants understand sustainability and its practical applications to everyday life," said Leonard. 
Arlette Avila, UTRGV accounting student and SOAR project historian, said students planted, picked, and ate produce, learned about greenhouses and compost, pet and fed the animals, and saw the vegetation that grows on the farm.
Avila said the students had a chance to see the chicken coop on the farm. One of the students actually had chickens at home and, "he was very interested in learning how to build one more effectively and sustainable."
Alongside the students, SOAR project manager and UTRGV student Yaniris De Los Santos Lara learned alternatives to obtaining food. She noticed some related to what they learned, while others were becoming aware.
After students complete their SOAR curriculum, the Workforce Solutions Vocational and Rehabilitation Office helps them obtain paid internships during the summer.
In sustainable life practices lessons, De Los Santos Lara said, "one of the main things we try to do is to relate it to how they can apply it to the workplace." 
"We try to relate it by saying this is what this company is doing, say, instead of using plastic straws, they are using biodegradable straws," she said. 
Before working on the SOAR project, Avila was not familiar with autism.
"Being in this project made me realize these are people, very bright, and the fact that they are underrepresented, not given the same opportunities as we are, is sad," she said.
Understanding all the aspects that come with having an opportunity for an internship or a job is how SOAR helps prepare students for long-term success, according to De Los Santos Lara. 
"There's this stigma that they don't really need to know about sustainability," she said. "We want them to have examples that empower them. They can say, 'I've learned this. I can do something about it.'"
To learn more about the SOAR project and other sustainable business initiatives, visit ENACTUS RGV on Instagram.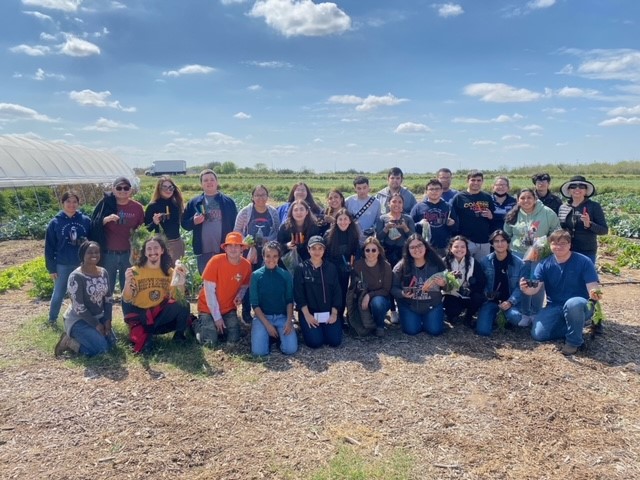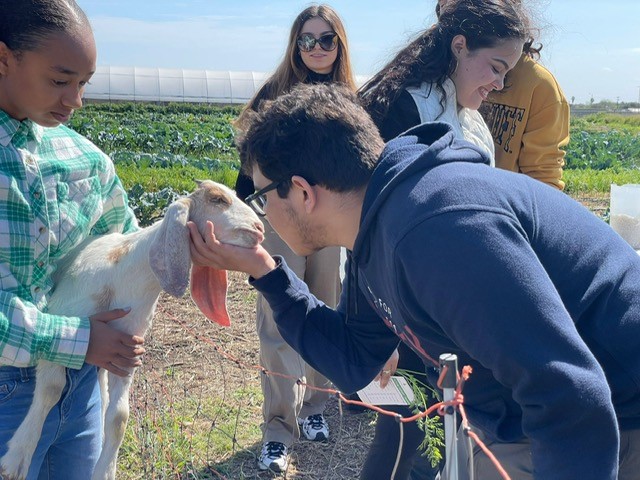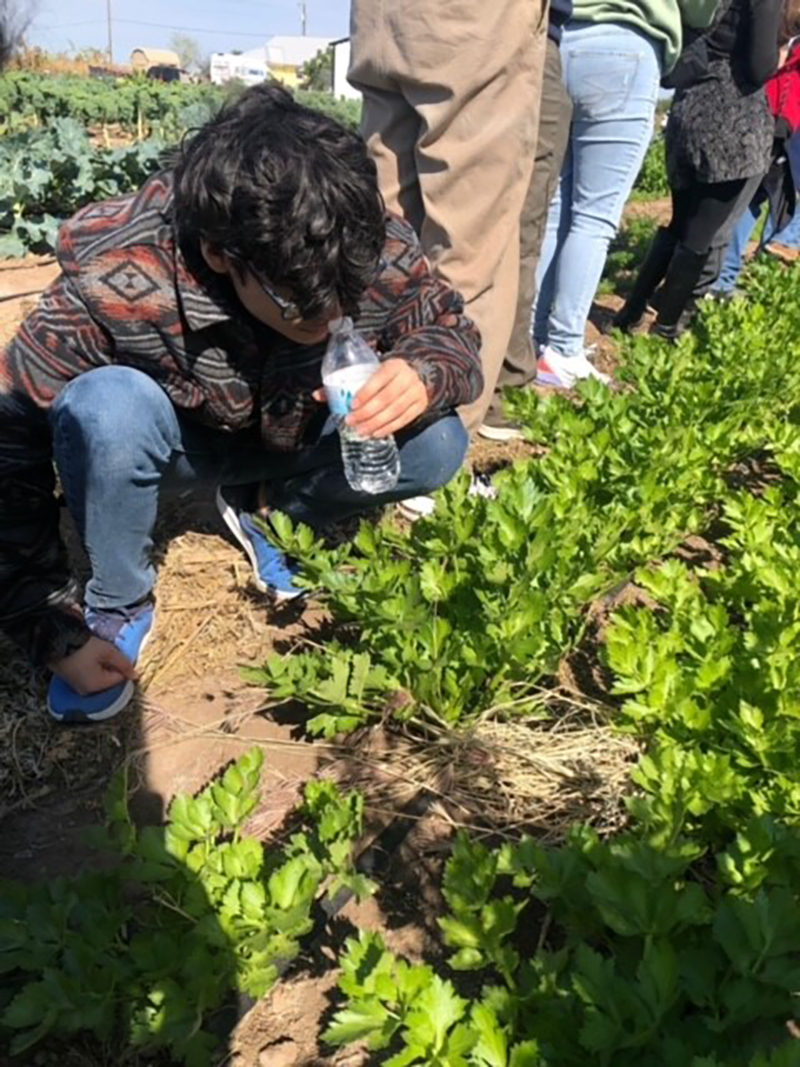 ABOUT UTRGV
The University of Texas Rio Grande Valley (UTRGV) was created by the Texas Legislature in 2013 as the first major public university of the 21st century in Texas. This transformative initiative provided the opportunity to expand educational opportunities in the Rio Grande Valley, including a new School of Medicine, and made it possible for residents of the region to benefit from the Permanent University Fund – a public endowment contributing support to the University of Texas System and other institutions.
UTRGV has campuses and off-campus research and teaching sites throughout the Rio Grande Valley including in Boca Chica Beach, Brownsville (formerly The University of Texas at Brownsville campus), Edinburg (formerly The University of Texas-Pan American campus), Harlingen, McAllen, Port Isabel, Rio Grande City, and South Padre Island. UTRGV, a comprehensive academic institution, enrolled its first class in the fall of 2015, and the School of Medicine welcomed its first class in the summer of 2016.