Thursday, February 23, 2023
  Awards and Recognitions
By News and Internal Communications
By Santana Peralez

RIO GRANDE VALLEY, TEXAS – This summer, Jingyue Ren, a grad student at UTRGV, will perform at Weill Recital Hall at Carnegie Hall as one of the winners of the New York Golden Classical Music Awards.
Ren, originally from Shouzhou, China, will be a featured soloist in the winners' concert in July 2023.
"I feel excited and am grateful to my professors for teaching me and helping me so that I can win," said Ren, who is pursuing a Master of Music in Piano Performance.
The Golden Classical Music Awards is a competition that aims to discover outstanding artists and recognizes them with awards that can help launch their careers on an international level.
Musicians from a variety of musical disciplines including piano, violin, viola, cello, double bass, guitar, flute, oboe, clarinet, saxophone, piano duo, mixed ensembles, female voice and male voice among others submit recordings of their performances which are evaluated by a panel of independent judges.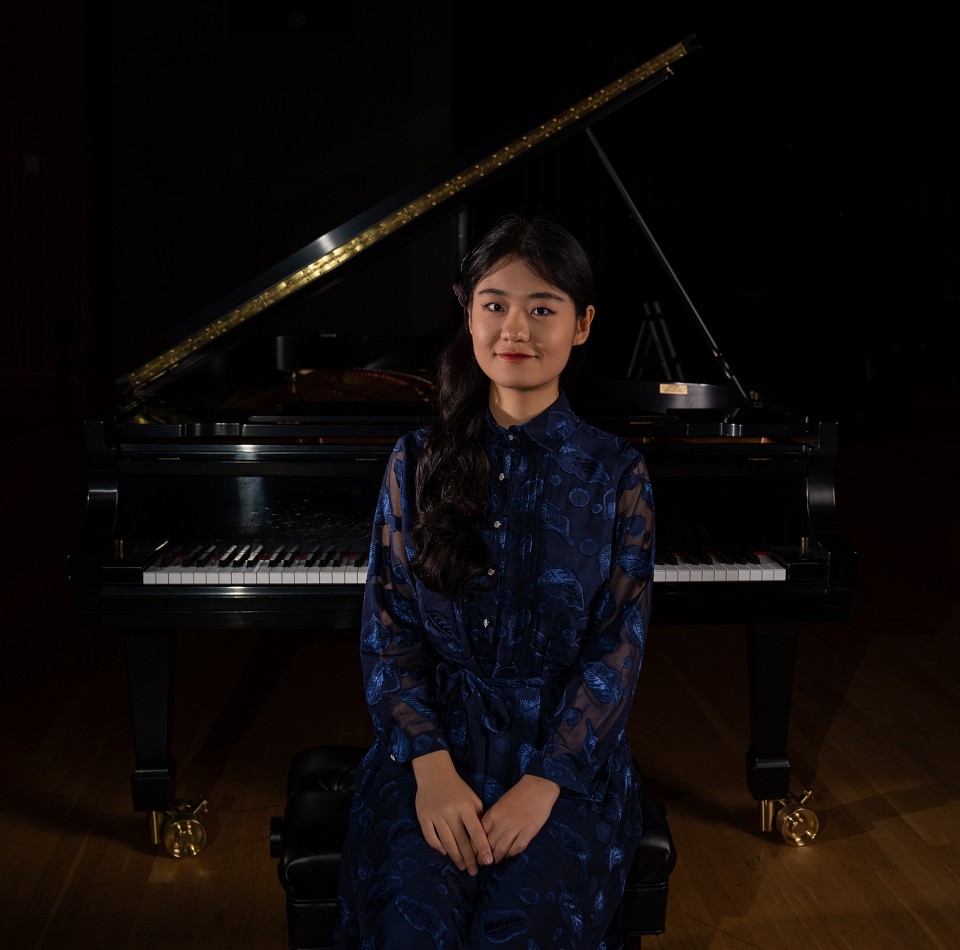 Though Ren has only been attending UTRGV for a year, this recognition is her most recent achievement, which includes being an invited presenter and master class clinician at the Texas Music Teachers Association State Convention in Dallas this past June. She also participated as a young artist in the Rocky Ridge Music Festival in Colorado in Summer 2020.
"Since her arrival [Ren] has demonstrated herself to be a great musician, teacher, student, and resource to the department," said Dr. Brendan Kinsella, UTRGV professor of Piano. "Ren came directly into a new environment, ready to not only learn but to show us her incredible musical skill."
As a graduate assistant within the UTRGV School of Music, Ren regularly collaborates with voice and instrumental students, even getting the opportunity to teach undergraduate students who are also studying piano.
"I enjoy teaching others," said Ren, "I get the chance to learn more while they learn."
Music to Ren is more than a career, however, it's also a way for her to express herself.
"Music can always give me a way to express my emotions and it's a good way for me to share my stories and experiences with people," said Ren.
Check out Ren's live performances here.
ABOUT UTRGV
The University of Texas Rio Grande Valley (UTRGV) was created by the Texas Legislature in 2013 as the first major public university of the 21st century in Texas. This transformative initiative provided the opportunity to expand educational opportunities in the Rio Grande Valley, including a new School of Medicine, and made it possible for residents of the region to benefit from the Permanent University Fund – a public endowment contributing support to the University of Texas System and other institutions.
UTRGV has campuses and off-campus research and teaching sites throughout the Rio Grande Valley including in Boca Chica Beach, Brownsville (formerly The University of Texas at Brownsville campus), Edinburg (formerly The University of Texas-Pan American campus), Harlingen, McAllen, Port Isabel, Rio Grande City, and South Padre Island. UTRGV, a comprehensive academic institution, enrolled its first class in the fall of 2015, and the School of Medicine welcomed its first class in the summer of 2016.