Monday, February 13, 2023
  Science & Technology
By News and Internal Communications
By Maria Gonzalez
RIO GRANDE VALLEY, TEXAS – UTRGV will host its second National Manufacturing Expo and Exhibition, Feb. 16 and 17 on the Edinburg Campus. 
With support from two national consortia – DoD I-DREAM4D and DOE CA2REERS – the College of Engineering and Computer Science will host the two-day event geared toward middle and high school, college students, teachers and parents, in an effort to promote and cultivate public interests in manufacturing innovation and STEM.
The first day will consist of speakers from various manufacturing organizations, including – the U.S. Department of Defense (DoD), U.S. Department of Defense STEM, Army Research Laboratory (ARL), Los Alamos National Laboratory (LANL), The Naval Sea Systems Command (NAVSEA), Oakridge National Laboratory (ORNL), and the Science, Mathematics, and Research for Transformation (SMART) program.
The expo then moves from the Edinburg Performing Arts Complex A (EPACA) Auditorium to three different exhibition locations on campus (Engineering Lobby, Ballroom, and TMAC Building), to an exhibition space, where the U.S. Department of Energy Laboratories, defense contractors, energy enterprises, South Texas manufacturers and Valley regional partners will share information sessions and live demonstrations exploring the field of manufacturing engineering.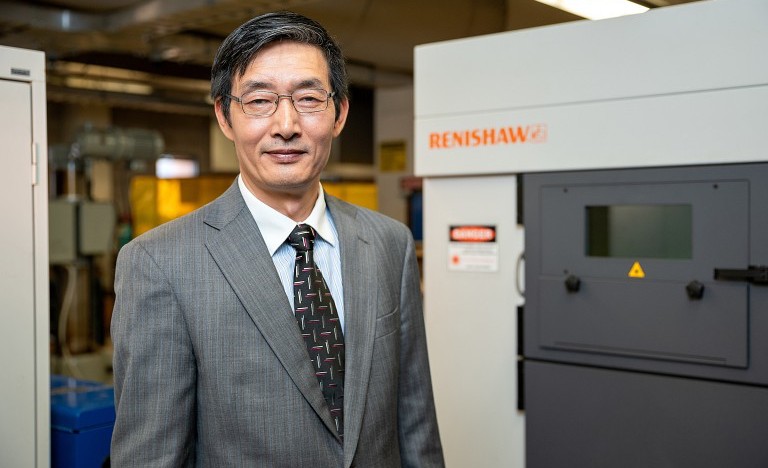 Dr. Jianzhi Li, UTRGV professor of manufacturing engineering and principal investigator on the I-DREAM4D and CA2REERS project, said the purpose of this expo is to bring research and education opportunities to UTRGV students, help create well-paying jobs in South Texas, and help revitalize a world-class American manufacturing base and workforce in the United States.
"World-class Manufacturing calls for a world-class workforce, with interdisciplinary STEM knowledge and skills," Li said. "UTRGV plays an important role in rebuilding the world-class manufacturing base, which requires strategically restructured research, education and workforce development programs, through which we prepare world-class engineers and workers who are acquainted with skills needed to operate, design, develop, and manage the advanced manufacturing processes and systems."
The second day will feature information sessions on internship, scholarship and employment opportunities at DoD Labs, Department of Energy (DoE) Labs, and the manufacturing firms.
Students with the Center for Advanced Manufacturing Innovation and Cyber Systems (CAMICS) will demonstrate their research in Smart Manufacturing, Additive Manufacturing, Robotics, and Cyber Manufacturing driven by AI (Artificial Intelligence), the Internet of Things, and Data Analytics.
Li strongly encourages students and the university community to attend the Expo & Exhibition to learn about manufacturing, multidisciplinary and cutting-edge fields of advanced materials and additive manufacturing, artificial intelligence (AI), robots and more.
For more information on the UTRGV'S 2023 National Manufacturing Expo & Exhibition, visit https://idream4d.org/conferences/index.htm. 
For special accommodations or more information, contact Lesly Orozco Zarate at Lesly.Orozco01@utrgv.edu.
ABOUT UTRGV
The University of Texas Rio Grande Valley (UTRGV) was created by the Texas Legislature in 2013 as the first major public university of the 21st century in Texas. This transformative initiative provided the opportunity to expand educational opportunities in the Rio Grande Valley, including a new School of Medicine, and made it possible for residents of the region to benefit from the Permanent University Fund – a public endowment contributing support to the University of Texas System and other institutions.
UTRGV has campuses and off-campus research and teaching sites throughout the Rio Grande Valley including in Boca Chica Beach, Brownsville (formerly The University of Texas at Brownsville campus), Edinburg (formerly The University of Texas-Pan American campus), Harlingen, McAllen, Port Isabel, Rio Grande City, and South Padre Island. UTRGV, a comprehensive academic institution, enrolled its first class in the fall of 2015, and the School of Medicine welcomed its first class in the summer of 2016.