Thursday, January 5, 2023
  Around Campus
By Dimitra Trejo
RIO GRANDE VALLEY, TEXAS – Daniella Concha, a Rio Grande Valley native and 2020 graduate of the UTRGV School of Medicine, has been selected as a fellow of the 2023-2024 Texas Heart Institute Cardiology Fellowship Program.  
The Texas Heart Institute's Cardiology Fellowship Program at Baylor St. Luke's Medical Center is one of the top medical residency programs in the county, and Concha qualified for one of the six coveted spots available from among 1,000 applicants.
"I feel incredibly honored and grateful to get the opportunity to train in the exciting field of cardiology," Concha said. "My dream is to improve the cardiovascular health of my community with a focus on the diagnosis and treatment of heart failure in underserved populations across ethnic groups."
Through the program, Concha will learn new diagnostic and therapeutic technologies in cardiovascular care, and get the opportunity to train in every aspect of cardiovascular medicine through patient care, research and education.
"This program is going to help me reach my goal of becoming an academic cardiologist and help me improve access to care in underserved communities within Texas," Concha said.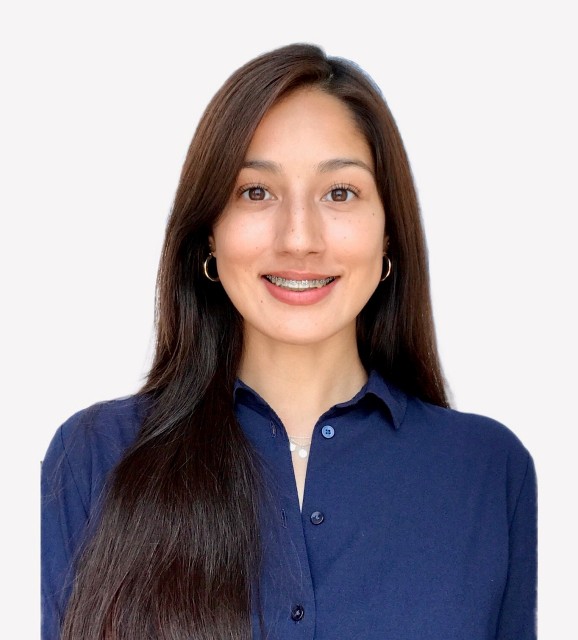 Concha graduated from Donna High School in 2010 and is a first-generation college student. She currently is completing her internal medicine residency at Columbia University New York Presbyterian Hospital in New York City. The program is highly competitive and one of the top 10 residency programs in the country.  
Dr. Michael B. Hocker, dean of the UTRGV School of Medicine and senior vice president for UT Health RGV, said Concha is a prime example of how the School of Medicine is preparing medical specialists for the future and how what starts in academic medicine leads to better patient care that transforms the health of the community.
"We are so proud of Dr. Concha," Hocker said. "She demonstrates the degree of success you can obtain by starting your medical career at the UTRGV School of Medicine. She exemplifies how we not only are serving the Rio Grande Valley community, but communities beyond, as well."
A graduate of the very first class of the UTRGV School of Medicine, Concha will enter the cardiology fellowship program with five other fellows in the summer of 2023.
She is happy to be getting this specialized training in the Lone Star State, she said.
"I am so ecstatic to be returning to my home state after being in New York for three years. I'm happy that I will be close to my family," Concha said. "I want to be a resource to anyone else in high school, college, medical school, or residency interested in the field of medicine and, especially, cardiology."
ABOUT UTRGV
The University of Texas Rio Grande Valley (UTRGV) was created by the Texas Legislature in 2013 as the first major public university of the 21st century in Texas. This transformative initiative provided the opportunity to expand educational opportunities in the Rio Grande Valley, including a new School of Medicine, and made it possible for residents of the region to benefit from the Permanent University Fund – a public endowment contributing support to the University of Texas System and other institutions.
UTRGV has campuses and off-campus research and teaching sites throughout the Rio Grande Valley including in Boca Chica Beach, Brownsville (formerly The University of Texas at Brownsville campus), Edinburg (formerly The University of Texas-Pan American campus), Harlingen, McAllen, Port Isabel, Rio Grande City, and South Padre Island. UTRGV, a comprehensive academic institution, enrolled its first class in the fall of 2015, and the School of Medicine welcomed its first class in the summer of 2016.