Associate professor exceeds 450 service hours

  Wednesday, December 28, 2022
  Community
By Karen Villarreal
RIO GRANDE VALLEY, TEXAS – When Dr. Soojin Yoo first started volunteering, she didn't do it for the recognition. The activity simply spoke to her, both professionally and on a human level.
"It's something good to do," said Yoo, associate professor in the UTRGV Department of Health and Human Performance. "Through this process, we can see change. One hour can make a big difference."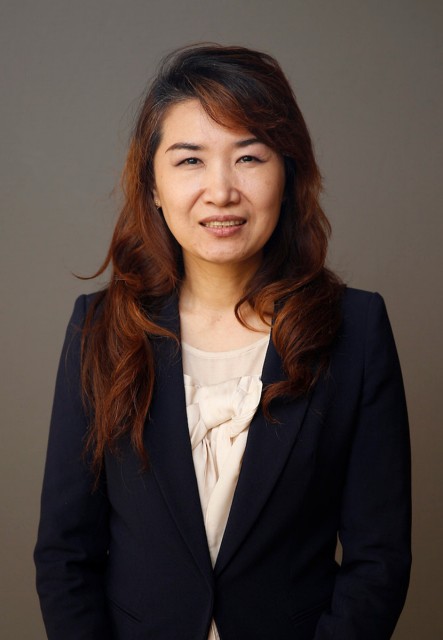 In October 2022, AmeriCorps presented Yoo with the U.S. Presidential Volunteer Service Award  in the Silver category, which requires 250-499 volunteer hours. 
Even after more than 450 hours of effort and the award, Yoo still feels motivated to give back more, and to inspire others to volunteer when they can.
"I never expected to receive any kind of award, so this is nice. It makes me want to continue to volunteer in my field," said Yoo, who was nominated by UTRGV's chapter of the International Organization for Health, Sports, and Kinesiology (IOHSK).
Yoo contributed her time to two causes: mentoring and mobilizing UTRGV students to promote physical activity and health in the community, and guiding students from underserved countries through the process of seeking higher education.
SHARING TIME AND TALENT
Yoo said her hundreds of service hours didn't feel like an effort because she enjoys sharing knowledge, learning new things, and making connections through projects outside of her comfort zone.
 "I can meet people from different fields, and there's a freedom to share my experience as an expert without knowing exactly what the end result will be," she said. "Many times, it doesn't take talent to help a cause. I can still provide my service."
Volunteering on a professional level that serves communities directly also sets an important example for student mentees, she said.
"Professionals who share their knowledge and effort as volunteers can help those who can't otherwise access their services," Yoo said. "It's important for our students to learn from their mentors how professionals in their field can help."
Matching students to volunteer organizations and mentorship opportunities is one of the ways she gives her time to UTRGV kinesiology students.
"I encourage them to find a space to give back, something that interests them in the field," Yoo said.
About 30 percent of her students volunteer after hearing her story, both on their own and through her lab's exercise medicine campaigns.
"Volunteers in my lab want to get experience helping others with their health," said Yoo, whose research focuses on promoting physical activity and health in community settings like workplaces, schools and parks.
"Using our brain, muscle and effort to do things together is impactful," Yoo said. "It's changing our society."
GLOBAL MENTOR
One volunteer activity that kept Yoo occupied through the COVID-19 pandemic was helping aspiring college students in developing countries.
"So many students don't know how to prepare for college," Yoo said. "Those without experience or information from their parents don't have a lot of hope, especially women in some of these countries."
So Yoo spent time talking to students in Africa, East Asia and parts of Europe to find out their goals and started contacting universities to get information about professional development or higher education opportunities.
"I didn't know anybody over there, but I wanted to make those connections and ask them to keep their eyes open for how they could help – like with scholarships or virtual internship programs," Yoo said.
She was very happy when two of the students she talked to were awarded scholarships to UTRGV.
"They got on track to study – and saw that someone was able to help them," Yoo said. "Maybe later, they can also be inspired to help someone."
ABOUT UTRGV
The University of Texas Rio Grande Valley (UTRGV) was created by the Texas Legislature in 2013 as the first major public university of the 21st century in Texas. This transformative initiative provided the opportunity to expand educational opportunities in the Rio Grande Valley, including a new School of Medicine, and made it possible for residents of the region to benefit from the Permanent University Fund – a public endowment contributing support to the University of Texas System and other institutions.
UTRGV has campuses and off-campus research and teaching sites throughout the Rio Grande Valley including in Boca Chica Beach, Brownsville (formerly The University of Texas at Brownsville campus), Edinburg (formerly The University of Texas-Pan American campus), Harlingen, McAllen, Port Isabel, Rio Grande City, and South Padre Island. UTRGV, a comprehensive academic institution, enrolled its first class in the fall of 2015, and the School of Medicine welcomed its first class in the summer of 2016.