Wednesday, September 21, 2022
  Faculty Focus
By News and Internal Communications
RIO GRANDE VALLEY, TEXAS – Music has always been the heartbeat creating rhythm within the Seitz household.
Whether there is a birthday to be celebrated or the mood strikes for an impromptu concert in the living room, music is the element that brings the family together.
Dr. Diana Seitz, assistant professor of strings and violin in the UTRGV School of Music, College of Fine Arts, brought her passion for music to the stage at Carnegie Hall in New York City, NY, on April 26, 2022, alongside her daughter, Esther Seitz, on cello.
A graduate of the Manhattan School of Music, Seitz got her Master's in Performance there in 2020, followed by a prestigious two-year fellowship contract with the Minnesota Symphony, where she is currently performing as a cellist.
Presented by the Music Academy of Kansas City, the production performed at the Carnegie Hall was called "East Meets West," a collaboration between Diana and her daughter, Esther, and family friend and pianist Maya Tuylieva.
The opportunity came about before the surge of COVID-19, so the production had to be postponed until April of this year.
"The production is called 'East Meets West' because I am originally from Azerbaijan in Soviet Russia, and my family was within a minority that was severely ethnically persecuted," Diana said.
She left her hometown in 1989 and studied at the Moscow Conservatory until 1993, when she moved to the United States. She arrived in the U.S. with only her violin and some of her mother's pots and pans.
Through determination and her love of performance, Diana is recognized nationally and internationally as a pedagogue, soloist, chamber, and orchestral musician.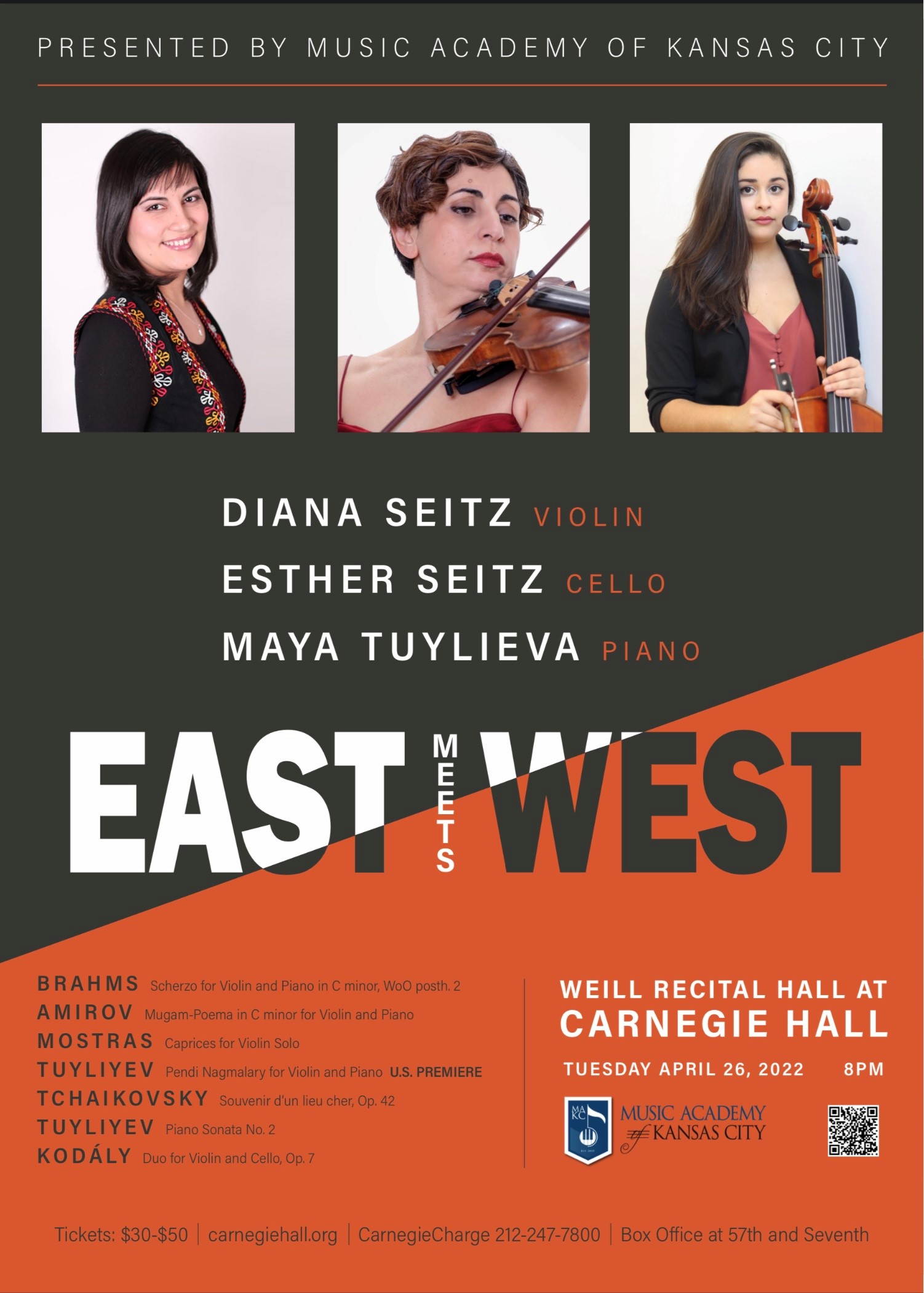 The "East Meets West" aspect of the Carnegie Hall performance was a culmination between Diana's past, and the similar past of her pianist.
"Our pianist, Maya Tuylieva, is from Turkmenistan, which is on the other side of the Caspian Sea, so I was from the west side and she was from the east side, then we met in Kansas City, MO, to collaborate and play together," she said.
"There is a lot of music written by classical composers form our side of the world and they are not very well known here."
With the help of her two sons, the news of the Carnegie Hall performance of "East Meets West" was able to reach a larger audience.
Diana's oldest son, Josh Seitz, an art major at the University of Washington in Seattle, created the poster for the event, and Diana's youngest son, Daniel Seitz, a computer science major at UTRGV, helped with the digital marketing surrounding the performance.
She said it was fantastic to have all her children involved in the production, as it's every musician's dream to be able to perform at the coveted stage of Carnegie Hall.
"Every musician knows about Carnegie Hall – it's like this shiny achievable dream that every musician has, but not everyone gets to perform in," Diana said.
"There are some competitions where if you win, you can play as part of a gala concert, but to have your own intimate performance is just rare of an opportunity. We all played our best."
THE SHOW MUST GO ON
Since "East Meets West" was intended to be performed in 2019, Diana said the ensemble had plenty of time to rehearse before the big performance at Carnegie Hall, sprinkling in YouTube and live digital performances in between.
Diana was a featured speaker at TEDx in McAllen, TX, in November of 2019 – just a few months before Covid-19 hit the United States. Within her talk, Diana spoke on her experiences on being a refugee and supporting diversity.
"The speech was all about how being a musician helped me with the same skills I use to perform – how performance basically trained me to deal with challenges in life," she said, ending her speech saying she'd see everyone at Carnegie Hall, not realizing the major changes in store for the world because of the pandemic.
"The whole point of my speech was to hear everything, experience everything and get rid of doubts, and then within the two following years, my colleague and I went through a horrific time," she said.
"It felt symbolic to finally be able to perform at Carnegie Hall after the impact of Covid-19 and all the challenges that came with it."
To watch Diana's TEDx Talk, visit the link here.
To learn more about Diana, visit her website here.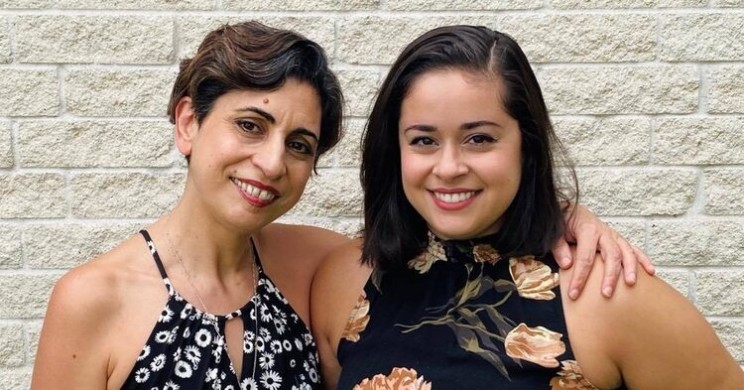 ABOUT UTRGV
The University of Texas Rio Grande Valley (UTRGV) was created by the Texas Legislature in 2013 as the first major public university of the 21st century in Texas. This transformative initiative provided the opportunity to expand educational opportunities in the Rio Grande Valley, including a new School of Medicine, and made it possible for residents of the region to benefit from the Permanent University Fund – a public endowment contributing support to the University of Texas System and other institutions.
UTRGV has campuses and off-campus research and teaching sites throughout the Rio Grande Valley including in Boca Chica Beach, Brownsville (formerly The University of Texas at Brownsville campus), Edinburg (formerly The University of Texas-Pan American campus), Harlingen, McAllen, Port Isabel, Rio Grande City, and South Padre Island. UTRGV, a comprehensive academic institution, enrolled its first class in the fall of 2015, and the School of Medicine welcomed its first class in the summer of 2016.