'Suicide is preventable'

  Tuesday, September 20, 2022
  Community
By Saira Cabrera
September is Suicide Prevention Awareness Month 

By Saira Cabrera   
RIO GRANDE VALLEY, TEXAS – Since 2003, Suicide Prevention Awareness Month has been a somber reminder of the need for an annual mental health check.  
Every Sept., world health organizations mark their collaboration to raise awareness that suicide can be averted.  
Dr. Alcides Amador, MD, a board-certified child and adolescent psychiatrist, assistant professor and psychiatry clerkship director for the Department of Psychiatry at the UTRGV School of Medicine, said suicide prevention is an important topic that is not discussed nearly often enough.   
LOCAL AND NATIONAL STATS  
"Suicide prevention is crucial to talk about," Amador said. "I'm glad to address it because suicide is the second-leading cause of death in people ages 15 to 34. And if we consider our population in the Rio Grande Valley, about 30 percent of our population falls into that age range."  
Centers for Disease Control (CDC) reports that suicide is a leading cause of death in the United States, ranking ninth on the overall list of causes – with 45,979 deaths in 2020 – about one death every 11 minutes.  
Amador said the age-adjusted death rate by suicide in the Rio Grande Valley is estimated to be about seven deaths per 100,000 population.   
SUICIDE IS PREVENTABLE   
As alarming as the statistics are, he said, suicide is preventable, and talking with a mental health professional is a key step to decreasing the risk of suicide.   
"If you are feeling stressed, anxious, sad, angry, or feel like something is not right, it is important to reach out for help from a mental health professional," Amador said.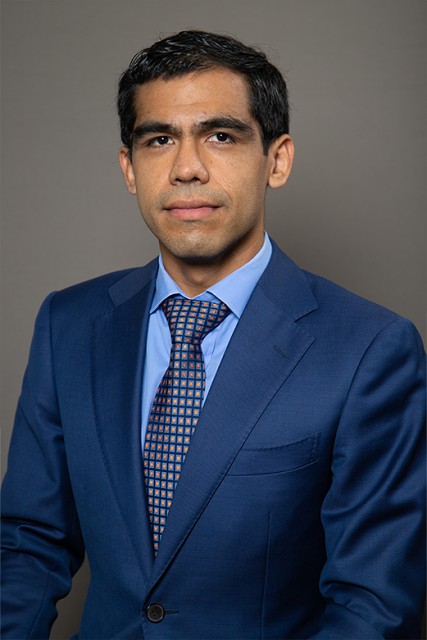 It is imperative to be open, truthful, and honest about "what you're feeling," because research shows that about 45 percent of patients who commit suicide "actually visited with their primary care doctor within 30 days of their suicide."   
"What we've developed in medicine to help break down barriers, such as stigmas with mental health, is to provide education to our patients and their families," Amador said. "Getting your mental health checked is like getting your physical health checked. It's simply talking to your doctor about how you feel. Just because you talk to a psychiatrist or a psychologist doesn't mean that something's necessarily wrong."  
Outside the clinical setting, suicide prevention can mean getting out and conducting "behavioral activation," he said. That includes: 
Exercising for at least 30 minutes a day.   
Meeting up with friends.   
And talking about how things are going. 
If a loved one might be showing warning signs – such as disinterest in what was once interesting, depression or anxiety, fatigue, lack of energy, or simply not being themselves – Amador suggests a few ways to provide help, including: 
Approaching a loved one who seems to be in distress and let them know you care about them.  
Checking in with them, asking how they are feeling and being willing to listen without interfering.  
And being willing to take them to a professional who could help provide the resources they may need.  
RESOURCES 

It is important to remember there is help available for suicide prevention in young people, especially high school and university students, through programs, counseling services, and the 988 Suicide & Crisis Lifeline.  

"Recent research shows that suicide prevention programs such as Youth Awarveness of Mental Health, Y-A-M, can effectively decrease suicidal behavior," Amador said. "Parents and students should check with their school districts to see if the program is available. Also, the new 988 Hotline connects you to a crisis call center staffed by trained counselors who assist the caller with getting the help they need." 

At UTRGV, the Counseling Center provides resources on campus for Suicide Prevention and Mental Health Resources. In addition, the UTRGV School of Medicine's Office of Student Health & Wellness also provides Counseling and Crisis Intervention Services to medical students. And the CDC Suicide Prevention website offers helpful online resources.  

"At UT Health RGV, we can also help our patients if they want to consult with us in our psychiatric office," Amador said. "Reach out, get a consultation and we can examine and talk about mental health overall. You can find and get help. We are here for our patients." 
UT Health RGV provides mental health services that could aid in preventing suicides. To visit with Dr. Amador and other behavioral health scientists and psychiatrists, visit UTHealthRGV.org.
ABOUT UTRGV
The University of Texas Rio Grande Valley (UTRGV) was created by the Texas Legislature in 2013 as the first major public university of the 21st century in Texas. This transformative initiative provided the opportunity to expand educational opportunities in the Rio Grande Valley, including a new School of Medicine, and made it possible for residents of the region to benefit from the Permanent University Fund – a public endowment contributing support to the University of Texas System and other institutions.
UTRGV has campuses and off-campus research and teaching sites throughout the Rio Grande Valley including in Boca Chica Beach, Brownsville (formerly The University of Texas at Brownsville campus), Edinburg (formerly The University of Texas-Pan American campus), Harlingen, McAllen, Port Isabel, Rio Grande City, and South Padre Island. UTRGV, a comprehensive academic institution, enrolled its first class in the fall of 2015, and the School of Medicine welcomed its first class in the summer of 2016.