Monday, July 11, 2022
  Community
By Amanda Alaniz
EDINBURG, TEXAS – "You wanna save the world, then you're gonna save the world."  
That line from Marvel's TV show "Ms. Marvel" perfectly sums up the final day this year of Team Mario's Fun Friday Summer Camp.  
Team Mario is a non-profit organization designed to educate, support and advocate for children and families affected by the Autism Spectrum Disorder (ASD).  
This year was the first time since the arrival of the COVID-19 pandemic that the camp was held in person. Fun Friday camps were held throughout June at the UTRGV Education Complex on the Edinburg Campus, with more than a dozen participants ranging in age from 8 to 15.  
Each camp had a different theme. The final one, on June 24, was dedicated to superheroes. Campers – rather, heroes-in-training – took part in a Superhero Fiesta, creating their own super suits and comic adventures and participating in a moon jump obstacle course and hero training games.  
Lisa Beccera-Walker, Team Mario program director, said hosting the camps is significant for the community, especially for children with autism.  
"A lot of the time, individuals with autism don't get the opportunity to go to camp and socialize, to build up those skills and have friends," she said. "We want to give an inclusive opportunity to kids on the spectrum to be able to grow, and to be able to have fun."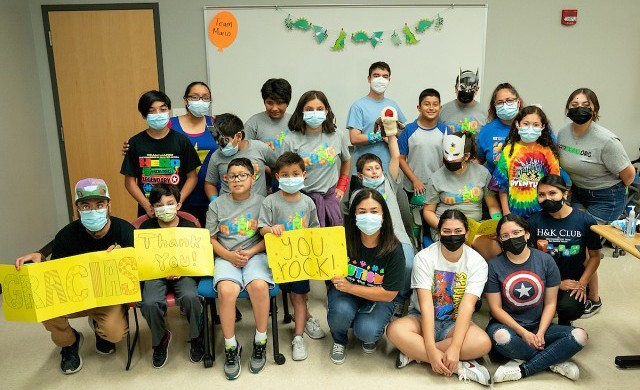 Some of the campers returned every Friday to enjoy new activities and continue their fun-filled summer – like Rodrigo Chapa, superhero-in-training.  
"I like Team Mario," he said. "I had a lot of fun with Team Mario on this last Friday." 
Rodrigo said his favorite activity of the day was the moon jump obstacle course because it gave him a chance to play with his friends. He said he's looking forward to everything Team Mario has planned at other events throughout the summer.  
Beccera-Walker said she is grateful to everyone who attended the Fun Friday camp sessions and who support Team Mario – the volunteers, the families, the kids themselves and UTRGV. It is rewarding to watch the children who started in the camps and continue to grow and succeed, she said.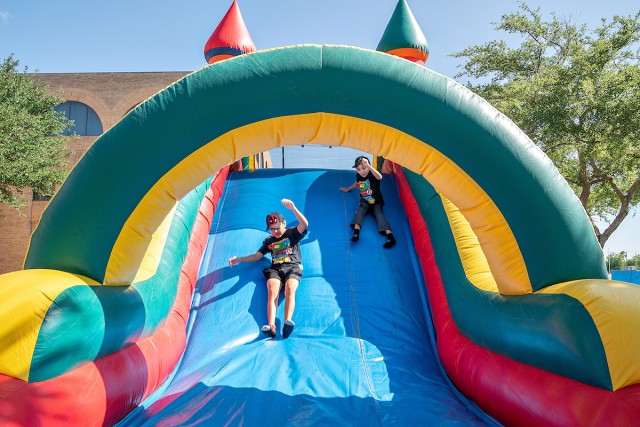 One of the students who attended the summer camps and is on the spectrum currently is completing an internship. 
Team Mario's mission with every event is to let the autistic community in the Rio Grande Valley know, "You belong." 
"To the autistic community - we are so thankful we are part of your world. A lot of UTRGV students, the UTRGV College of Education, Dr. John Lowdermilk and his department, all helped make these camps possible. We couldn't have done it without them," she said.
 "We hope to continue this collaboration with UTRGV and keep growing to provide more opportunities so the autistic community can be included and accepted." 
To learn more about Team Mario and any upcoming events, visit teammario.org. 
ABOUT UTRGV
The University of Texas Rio Grande Valley (UTRGV) was created by the Texas Legislature in 2013 as the first major public university of the 21st century in Texas. This transformative initiative provided the opportunity to expand educational opportunities in the Rio Grande Valley, including a new School of Medicine, and made it possible for residents of the region to benefit from the Permanent University Fund – a public endowment contributing support to the University of Texas System and other institutions.
UTRGV has campuses and off-campus research and teaching sites throughout the Rio Grande Valley including in Boca Chica Beach, Brownsville (formerly The University of Texas at Brownsville campus), Edinburg (formerly The University of Texas-Pan American campus), Harlingen, McAllen, Port Isabel, Rio Grande City, and South Padre Island. UTRGV, a comprehensive academic institution, enrolled its first class in the fall of 2015, and the School of Medicine welcomed its first class in the summer of 2016.