Tuesday, May 17, 2022
  Research
By Victoria Brito Morales
RIO GRANDE VALLEY, TEXAS – The University of Texas Rio Grande Valley, in partnership with South Texas College, has received a $750,000 grant to train students in agriculture careers and to create a pathway between the two institutions.
The five-year grant, designed to foster education through to the university level, is from the U.S. Department of Agriculture's National Institute of Food and Agriculture. The first cohort begins summer 2022 and will run through 2027.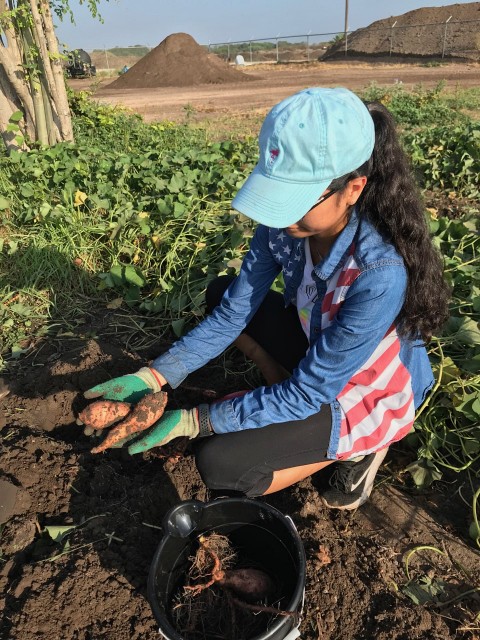 Titled "Pathways to NRCS and Academic Careers to Civil Engineering and Agriculture Students" (PANACEAS), the project aims to prepare future soil and agriculture scientists and civil engineers in future careers in agriculture-related professions.
NRCS is the Natural Resources Conservation Service, which provides farmers and ranchers with financial and technical assistance to conservation.
Dr. Engil Pereira, assistant professor in the UTRGV School of Earth, Environmental and Marine Sciences (SEEMS) and principal investigator on the grant, said the NRCS has a high demand for civil engineers, agriculture scientists and soil scientists.
"Our grant will help give the visibility of the NRCS to students by providing them with hands-on experiences through internships and seminars, so they can learn about the agency and, given their scientific skills, perform well in this or any agency," she said.
In the next five years, PANACEAS will train 16 students each year for a total of 80 students. Each yearlong cohort consist of eight students from UTRGV and eight from STC. The project's goal is to train minority undergraduate students through lecture preparation and experiential learning.
In spring semesters, students will attend seminars presented by professionals from the NRCS and receive scientific training to learn about statistics, research design and data analysis.
Summer sessions will provide opportunities to participate in summer research projects or participate in internships with the USDA.
Additionally, there will be an experiential learning component within UTRGV with the Center for Sustainable Agriculture and Rural Advancement (SARA) who will host students for internships.
The program will wrap up in the fall with a symposium, in which students will be able to present what they have learned in the spring and summer sessions. During the program, participants will have learned to diagnose issues, research, design, implement and maintain water and soil conservation practices.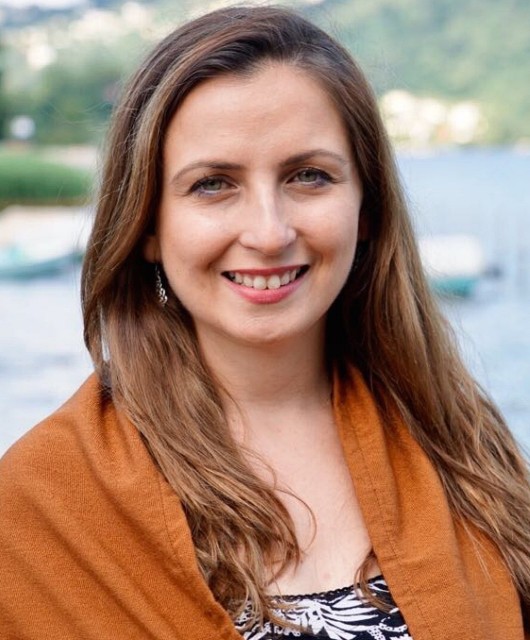 Joining Pereira on the project are co-principal investigators:
Chu-Lin Cheng, UTRGV associate professor of SEEMS and Civil Engineering.
James Jihoon Kang, UTRGV associate professor of SEEMS.
Thang Pham, UTRGV assistant professor of Civil Engineering.
STC is named as a subawardee, with Dr. Wendi J. W. Williams, STC professor of geology in the Department of Physical Sciences and Engineering, as the subaward PI.
MULTIDISCIPLINARY APPROACH
Aside from SEEMS students, the program gives students in civil engineering a chance to branch out into agriculture fields.
"Many civil engineering students never think of a career in agriculture," said Dr. Thuy Vu, associate professor and co-chair of Civil Engineering at UTRGV.
"PANACEAS provides seminars with USDA guest speakers, internships and workshops, and will create great opportunities for our civil engineering students, especially underrepresented Hispanic and female students, to explore and develop interest for careers in agriculture fields." 
Ruby De La Garza, liaison for the USDA Office of Partnership and Public Engagement, said the USDA is committed to equity and inclusion in all of its programs and services.
"Investments like this opens doors, creates opportunities and helps build a future workforce that mirrors America," De La Garza said.
For more information, contact Pereira at engil.pereira@utrgv.edu.
ABOUT UTRGV
The University of Texas Rio Grande Valley (UTRGV) was created by the Texas Legislature in 2013 as the first major public university of the 21st century in Texas. This transformative initiative provided the opportunity to expand educational opportunities in the Rio Grande Valley, including a new School of Medicine, and made it possible for residents of the region to benefit from the Permanent University Fund – a public endowment contributing support to the University of Texas System and other institutions.
UTRGV has campuses and off-campus research and teaching sites throughout the Rio Grande Valley including in Boca Chica Beach, Brownsville (formerly The University of Texas at Brownsville campus), Edinburg (formerly The University of Texas-Pan American campus), Harlingen, McAllen, Port Isabel, Rio Grande City, and South Padre Island. UTRGV, a comprehensive academic institution, enrolled its first class in the fall of 2015, and the School of Medicine welcomed its first class in the summer of 2016.