Cholera discovery provides insight into how pandemics, like COVID-19, evolve and mutate

  Thursday, January 13, 2022
  Research, Faculty Focus
By Karen Villarreal
RIO GRANDE VALLEY, TEXAS – What can an intestinal tissue sample of a Philadelphia sailor who died of cholera in 1848 teach us about the current COVID-19 pandemic?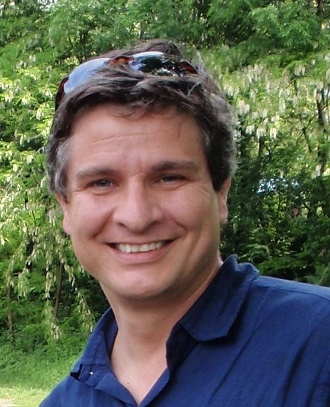 According to UTRGV researcher Dr. Daniele Provenzano, coronavirus's evolutionary progression into the Delta-, Delta-Plus and Omicron variants is similar to cholera's mutation process that led to seven pandemics beginning in 1817, and continuing today.
The sample of the now-extinct classical V. cholerae – preserved in formaldehyde for 172 years – may give scientists insight to better understand microbial strain succession – which may help improve the response against future pandemics.
"It's serendipitous that the sample was even collected," said Provenzano, professor of bacterial genetics in the UTRGV Biology department. "It wasn't a common practice before the germ theory emerged in the late 1800s."  
BACTERIAL COMPETITION 
Using modern sequencing technology to amplify the DNA of V. cholerae, Provenzano and colleagues from New York and Germany detected a series of sequential mutations that, over time, may have led to the extinction of prior "classical" strains and to the rise of the current cholera pandemic strain, "El Tor."
Provenzano said the mutations they discovered center around a toxin-delivery system bacteria used to compete with each other for colonization of an unwitting host. 
"Bacteria interact with each other – sometimes they are compatible, other times they compete and kill each other," Provenzano said.
Disease-causing microbes want to spread and compete with each other but are at a disadvantage if they harm the host too much – so infectious agents mutate over time to increase their ability to defend against or attack other bacteria while harming their hosts less.
This was the case with seventh pandemic cholera bacteria.
"The disease is now less severe than preceding pandemic strains, but the bacteria's ability to compete is enhanced," Provenzano said.
Until recently, the mutations responsible for that process were unknown.
INTEREST IN BACTERIAL ADAPTATION 
Provenzano's collaborator, Dr. Stefan Pukatzki, professor of cell and molecular biology in the Biology department at City College New York, discovered in 2006 that cholera bacteria have a toxin/antitoxin offensive mechanism called the "Type 6 Secretion System (T6SS)."
"Bacteria that engage in T6SS competition assemble a nanotube in the cell interior, through which they shoot a 'stick' that, like a poison dart, has toxins on the tip," Provenzano said. "They insert this dart into adjacent bacteria when they come into physical contact, and quickly kill them."  
Since Pukatzki's discovery that the T6SS was present in cholera bacteria, Provenzano said, an explosion in research followed in bacterial interactions, especially in host colonization and endemic microbiota.
"Distinct and unique T6SS toxin genes (and the antitoxins that protect them) have been found in over 25 percent of all Gram-negative bacteria," he said. "This suggests that this toxin-delivery mechanism is of importance to these organisms." 
EVOLUTION TOWARDS MILDNESS DISCOVERED
In 2014, Provenzano, Pukatzki, and colleagues reported in Nature Communications that a unique set of T6SS toxin and antitoxin genes are present in all pandemic cholera strains that determine whether strains can coexist or compete ­– with each other and bacteria of other species.
However, after analyzing the DNA of second pandemic V. cholerae in the tissue sample, Provenzano and collaborators found that it lacks this vital defense mechanism – which might have contributed to its demise when the new, seventh pandemic 'El Tor' biotype emerged in the 1960s.
Provenzano and Pukatzki, working with Dr. Daniel Unterweger, professor of intestinal microbiology at the Max Plank Institute in Germany, and other collaborators recently published their findings in Nature Communications.
The authors indicated that the classical biotype cholera, which caused the first six recorded pandemics, did not require the toxin secretion system to achieve higher morbidity and mortality rates, compared to the seventh pandemic strain. However, 'El Tor' was able to engage the toxin secretion system against the previous pandemic strains, as well as other bacteria.
Provenzano said this is consistent with the idea that pathogens are pressured to evolve toward milder forms of the disease for the sake of their own survival.
"Understanding how microbial strains succeed each other during the course of pandemics sheds light on the evolutionary mechanisms that drive this process," Provenzano said. 
ABOUT UTRGV
The University of Texas Rio Grande Valley (UTRGV) was created by the Texas Legislature in 2013 as the first major public university of the 21st century in Texas. This transformative initiative provided the opportunity to expand educational opportunities in the Rio Grande Valley, including a new School of Medicine, and made it possible for residents of the region to benefit from the Permanent University Fund – a public endowment contributing support to the University of Texas System and other institutions.
UTRGV has campuses and off-campus research and teaching sites throughout the Rio Grande Valley including in Boca Chica Beach, Brownsville (formerly The University of Texas at Brownsville campus), Edinburg (formerly The University of Texas-Pan American campus), Harlingen, McAllen, Port Isabel, Rio Grande City, and South Padre Island. UTRGV, a comprehensive academic institution, enrolled its first class in the fall of 2015, and the School of Medicine welcomed its first class in the summer of 2016.