Wednesday, November 24, 2021
  Awards and Recognitions
By Victoria Brito Morales
RIO GRANDE VALLEY, TEXAS – Two UTRGV professors in the Department of Psychological Studies have attained new grants from the National Institutes of Health. 
MITIGATING DENTAL PHOBIA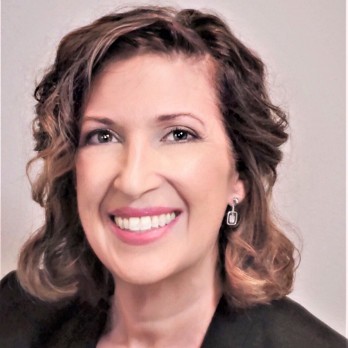 Seligman, principal investigator on the grant along with former University of Toledo colleague Dr. Andrew Geers, professor of Psychology and co-PI, are working on a research project titled "Identifying the mechanisms of latent inhibition to prevent dental fear," to study ways to prevent the sort of dental phobia that can keep people from getting the important care they need.
This three-year, $1.4 million NIH grant took effect in August 2021 and provides support for health-related research and development. 
Seligman's research area of expertise is anxiety and depression, or internalizing disorders, in youth, children and adolescents. 
When she first arrived in the Rio Grande Valley in 2014, Seligman said, she had heard of children experiencing such fear of the dentist that they either would not go or required general anesthesia to be treated. 
"This study is to do foundational work, looking at if we can figure out how to prevent people from experiencing or developing dental phobia," she said.
The goal of the research is to better understand how we learn, or fail to learn, new information in psychology and to harness that knowledge to prevent severe dental anxiety. 
"Your mouth is important, as it is an entryway into the rest of your body," Seligman said. "A lot of people who experience dental phobia can attest that it is very distressing." 
STRESS AND THE HEART 
Gil is sole principal investigator on this five-year K01 grant, which also will give students a chance to participate in the research project, now in its first year.
"I think it's very humbling to receive this 'Career Development' award, to realize how challenging it is to get it," Gil said. "This is a very competitive grant to attain, and it has been quite a journey."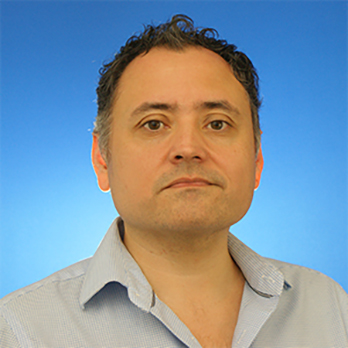 Using animal models, Gil will humanely expose the subjects to psychological stress and study the effects on the cardiovascular system and the interactions between the heart and brain.  
"We know there is a relationship between psychosocial or psychological stress and cardiovascular disease, but the issue is, we don't fully understand the mechanism – what is the link, what exactly is happening," Gil said. 
The purpose of an NIH K01 grant "is to provide support and protected time for an intensive, supervised career development experience in the biomedical, behavioral, or clinical sciences leading to research independence."  
Part of this award is to identify a mentorship team, which Gil identified as: 
Laura Seligman, UTRGV professor of Psychological Sciences. 
Gabriel de Erausquin (UTHSCSA) distinguished professor of Neurology at UT Health Science Center San Antonio School of Medicine. 
Gladys Maestre, professor of biomedical sciences at the UTRGV School of Medicine and director of the Alzheimer's Disease Resource Center for Minority Aging Research.  
Chun Xu, associate professor in the UTRGV Department of Health & Biomedical Sciences. 
Victor Davila-Roman, professor of Medicine, Anesthesiology and Radiology at the John T. Milliken Department of Internal Medicine at Washington University School of Medicine in St. Louis (WUSTL). 
Nazareno Paolocci, associate professor of Medicine at Johns Hopkins Medicine.  
Lisa de las Fuentes, professor of Medicine and Biostatistics at the John T. Milliken Department of Internal Medicine at WUSTL. 
And Dr. Ihsan Salloum, director of the UTRGV School of Medicine Institute of Neuroscience.  
Seligman serves as Gil's department mentor at UTRGV.
"Dr. Seligman has been very kind," Gil said. "You have to identify mentors and have a plan to develop skills that advance your career. And then there's the research." 
ABOUT UTRGV
The University of Texas Rio Grande Valley (UTRGV) was created by the Texas Legislature in 2013 as the first major public university of the 21st century in Texas. This transformative initiative provided the opportunity to expand educational opportunities in the Rio Grande Valley, including a new School of Medicine, and made it possible for residents of the region to benefit from the Permanent University Fund – a public endowment contributing support to the University of Texas System and other institutions.
UTRGV has campuses and off-campus research and teaching sites throughout the Rio Grande Valley including in Boca Chica Beach, Brownsville (formerly The University of Texas at Brownsville campus), Edinburg (formerly The University of Texas-Pan American campus), Harlingen, McAllen, Port Isabel, Rio Grande City, and South Padre Island. UTRGV, a comprehensive academic institution, enrolled its first class in the fall of 2015, and the School of Medicine welcomed its first class in the summer of 2016.