Friday, October 22, 2021
  Community, Around Campus
By News and Internal Communications
By Pat Rodriguez
RIO GRANDE VALLEY, TEXAS – Lana Condor, an actress known for projects such as, To All the Boys I've Loved Before, X-Men: Apocalypse, and Deadly Class, will be the second speaker of UTRGV's 2021-2022 Distinguished Speaker Series (DSS) on Nov. 16.
The free virtual event, hosted by UTRGV Student Activities, will begin at 7:30 p.m. 
Condor has risen to global recognition since her acting debut as Jubilation Lee, aka Jubilee, in the 2016 feature film X-Men: Apocalypse.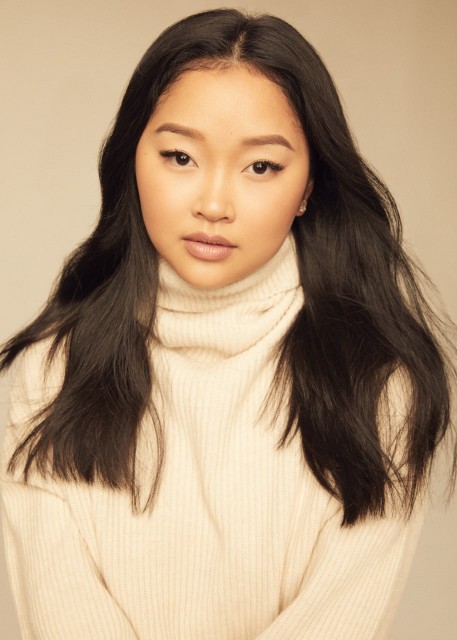 Her portrayal of Lara Jean Covey in the Netflix film To All the Boys I've Loved Before, was the catalyst that launched her to global success. 
Condor has become one of the most in-demand leading ladies in the entertainment industry and has used her growing platform to generate awareness for causes near and dear to her heart, including The Asia Foundation, where she established a scholarship to send underprivileged girls and women to school in Vietnam.
Zakary Borja, a DSS student committee member, said he is thrilled the committee chose Condor to serve as the next speaker for UTRGV's signature event. Bringing speakers like Condor, and most recently John Quiñones of ABC's What Would You Do?, allows the campus community to be inspired, empowered and be uplifted by the influential speakers, he said.
"Lana Condor stands out as a bold icon of female empowerment, breaking barriers and the glass ceiling by being one of the most recognizable Asian American actresses internationally," Borja said, "a symbol for all girls of color that, no matter what you look like or where you come from, can be a star." 
Cindy Mata-Vasquez, director of Student Activities, said the audience can expect to hear about Condor's career trajectory, roles she has held in the film industry, and other topics related to her role within the Asian American Pacific Islander (AAPI) community.
"The events and speakers that have been a part of the series allow for our students to be able to listen from various leaders in various industries, sports and pop-culture icons speak on their stories of resilience and determination," Mata-Vasquez said. "It's a valuable opportunity that is offered to our students each year. Each speaker has their own message, but each one can motivate and inspire our students to reach for their goals." 
For more information on this event as well as other DSS events you can go online to: https://www.utrgv.edu/studentactivities/distinguished-speaker-series/index.htm
ABOUT UTRGV
The University of Texas Rio Grande Valley (UTRGV) was created by the Texas Legislature in 2013 as the first major public university of the 21st century in Texas. This transformative initiative provided the opportunity to expand educational opportunities in the Rio Grande Valley, including a new School of Medicine, and made it possible for residents of the region to benefit from the Permanent University Fund – a public endowment contributing support to the University of Texas System and other institutions.
UTRGV has campuses and off-campus research and teaching sites throughout the Rio Grande Valley including in Boca Chica Beach, Brownsville (formerly The University of Texas at Brownsville campus), Edinburg (formerly The University of Texas-Pan American campus), Harlingen, McAllen, Port Isabel, Rio Grande City, and South Padre Island. UTRGV, a comprehensive academic institution, enrolled its first class in the fall of 2015, and the School of Medicine welcomed its first class in the summer of 2016.