Tuesday, August 24, 2021
  Awards and Recognitions, Around Campus
By Amanda Taylor
RIO GRANDE VALLEY, TEXAS – A new federal grant will help UTRGV recruit up to 150 engineering students over the next five years. 
The $2.12 million grant from the U.S. Department of Energy was awarded to UTRGV's South Texas Industrial Assessment Center (ST-IAC), as part of a nationwide $60 million investment for university-based Industrial Assessment Centers. The five-year grant will start Fall 2021.  
IACs provide site-specific recommendations to small- and medium-size manufacturers with opportunities to improve productivity, secure information, reduce waste and save energy, while providing training for undergraduate and graduate engineering students in manufacturing processes, energy assessment procedures and energy management systems. 
Dr. Alex Domijan, founder and director of the UTRGV IAC and principal investigator of the grant, said the grant can have a significant impact on the area. 
"The U.S. Department of Energy Industrial Assessment Center brings to our region exciting opportunities to provide a path to a better life for our students, to improve competitiveness and energy efficiency in our manufacturing, energy, and water infrastructures," he said. 
Domijan said the ST-IAC at UTRGV will help provide opportunities for individuals, as well as for manufacturing and water industries, in addition to developing an energy engineering program to further advance resilience and sustainability of operations using renewable energy sources, decarbonization, battery storage and cybersecurity, in South Texas and around the country.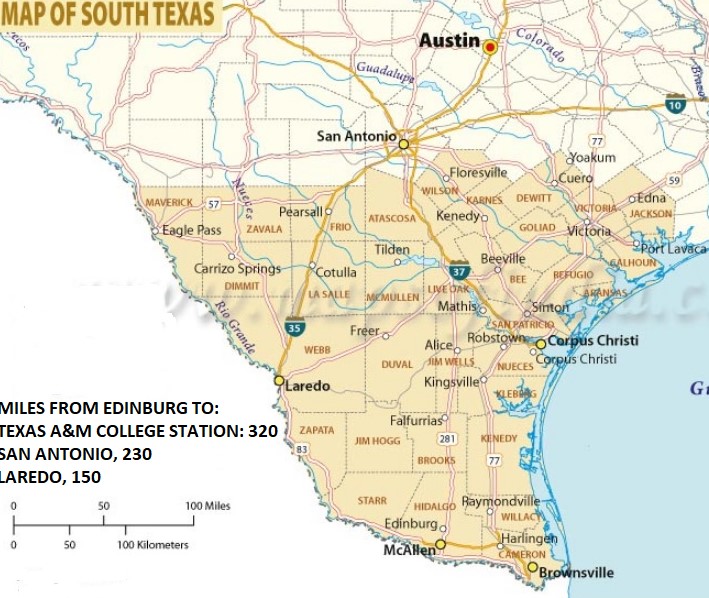 Brent DeKock, of Mission, a UTRGV alumnus who earned a master's degree in mechanical engineering in fall 2020, said he enjoyed his time as a project lead and graduate research assistant at the ST-IAC at UTRGV.  
"The mentors and professors provided me with so many insights into various aspects of electrical efficiency and improving manufacturing operations, and I am thrilled I will be able to use the skills that I developed at the center in my new career optimizing various operations," he said. 
"I would highly recommend that this program continues and is sustained for future generations of engineering students to get the opportunity to obtain great working experience while still in school," he said. 
The ST-IAC will help UTRGV identify opportunities to improve productivity and competitiveness, reduce water and save energy, improving operations at both manufacturing and water facilities.
ST-IAC at UTRGV covers all of the Rio Grande Valley to Corpus, San Antonio and El Paso. 
"It is indeed a large impact for UTRGV in South Texas, and we can be proud of that on behalf of UTRGV and the industries and population we help," Domijan said.
Despite the Valley's rapidly growing population and manufacturing sector, the closest IAC is 350 miles away near College Station, with demographics in industry and population that are different from the Valley's. Funding for the ST-IAC at UTRGV will provide industrial energy assessments to small- and medium-size enterprises (SMEs) that previously did not have access to that sort of no-cost energy assessment.  
Through the industrial energy assessments, the ST-IAC at UTRGV has the potential to help manufacturers save millions of dollars annually in energy and water management costs. 
"We provide, on average, more than $130,000 in savings to our manufacturers and water suppliers at no cost to each partner," Domijan said. "We encourage interested firms to connect with us, and we welcome more students to join our team and become energy professionals." 
Domijan said the ST-IAC at UTRGV team includes Dr. Jaime Ramos-Salas as associate director; Dr. Maysam Pournik as assistant director; Dr. Mataz Alcoutlabi; and a team of more than 30 students each year from the Valley.  
ABOUT UTRGV
The University of Texas Rio Grande Valley (UTRGV) was created by the Texas Legislature in 2013 as the first major public university of the 21st century in Texas. This transformative initiative provided the opportunity to expand educational opportunities in the Rio Grande Valley, including a new School of Medicine, and made it possible for residents of the region to benefit from the Permanent University Fund – a public endowment contributing support to the University of Texas System and other institutions.
UTRGV has campuses and off-campus research and teaching sites throughout the Rio Grande Valley including in Boca Chica Beach, Brownsville (formerly The University of Texas at Brownsville campus), Edinburg (formerly The University of Texas-Pan American campus), Harlingen, McAllen, Port Isabel, Rio Grande City, and South Padre Island. UTRGV, a comprehensive academic institution, enrolled its first class in the fall of 2015, and the School of Medicine welcomed its first class in the summer of 2016.