Legacy alumni-owned café opens at School of Medicine facility

  Thursday, May 20, 2021
  Around Campus, Community
By Amanda Alaniz
EDINBURG, TEXAS – The owners of Reserva Coffee Roasters started a new chapter for the small business when they opened their doors at the UTRGV School of Medicine's Team-Based Learning Center in Edinburg this week.
The local java shop is owned by two legacy UTRGV alumni – Michelle and Danny Quiroz. The owners both shared a passion for coffee and an interest in learning the trade.
Michelle and Danny started their research about the coffee business in 2015. Fast forward to 2017, they opened their first shop at the Palms Crossing Shopping Center in McAllen. Now, their new location will be at their alma mater.
The construction planning for the Team-Based Learning Center started in 2018 and included a space for a potential café. The UTRGV Office of Senior Associate Vice President of Health Affairs, Facilities Construction and Planning for the School of Medicine, and Auxiliary Business Services explored different service operators but settled on teaming up with a locally owned café to open.
UTRGV's Office of Procurement and Contracts released a request for proposals that allowed interested bidders to submit their business plans and proposed café ideas for the space.
Reserva Coffee Roasters was the successful bidder and was awarded the contract in 2020. Design, planning, and construction were completed during the pandemic.
When Michelle and Danny were contacted by the university about possibly opening an extension of their growing business, they were excited and grateful for the opportunity.
Michelle, a Penitas resident who received her bachelor's degree in mechanical engineering and master's degree in engineering management from legacy institution UTPA, said they were honored the university initially reached out to them. Danny received his bachelor's degree in business administration from UTPA.
"For me and Danny, we're super proud to be alumni that we were like, 'Yeah, we're going to do it. We're going to put in a bid,'" she recalled. "Not many other schools, I would say, have a local coffee roaster or coffee shop on campus." 
The new shop will operate very similarly to the way their other location does, offering a variety of drinks and baked goods. They also made sure to carry over their unique shop aesthetic to the new location. They informed the university they had their engineers and architects designing their space and it could become a showpiece to attract students.
Michelle said the opening of the coffee shop on campus speaks volumes about the university's commitment and confidence in helping boost the small business. She's very thankful for the opportunity to begin to build a relationship with the university community.
"We want to extend our gratitude to the university for helping us with this journey. We really appreciate everything the school has done," she said. "What's great about our partnership is that the university is willing to extend a helping hand to small businesses and create and enhance the community aspect of it. Being on the university grounds, we're able to foster that community development. We were even thinking of hosting future events for students with organizations on campus." 
Customers can order online through sipreserva.com and pick up their order inside the establishment or curbside.
Something worth noting, customers will be able to use gift cards and collect/use any reward points they've earned through the Reserva app.
Reserva Coffee Roasters will be opened Monday-Friday from 7:30 a.m. to 3:00 p.m. at the Team-Based Learning Center located on 1204 West Schunior Street in Edinburg. Visit sipreserva.com to browse the menu items and process for ordering.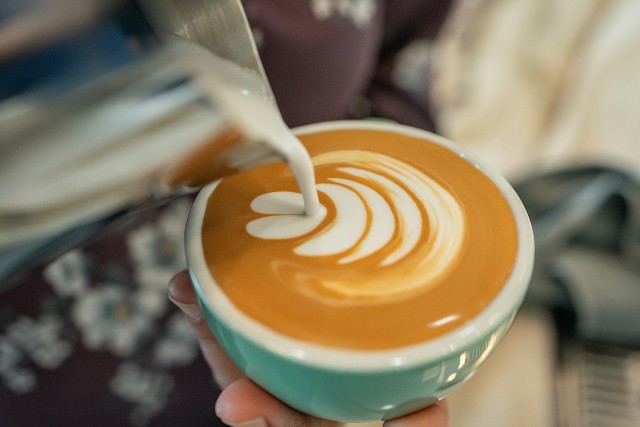 ABOUT UTRGV
The University of Texas Rio Grande Valley (UTRGV) was created by the Texas Legislature in 2013 as the first major public university of the 21st century in Texas. This transformative initiative provided the opportunity to expand educational opportunities in the Rio Grande Valley, including a new School of Medicine, and made it possible for residents of the region to benefit from the Permanent University Fund – a public endowment contributing support to the University of Texas System and other institutions.
UTRGV has campuses and off-campus research and teaching sites throughout the Rio Grande Valley including in Boca Chica Beach, Brownsville (formerly The University of Texas at Brownsville campus), Edinburg (formerly The University of Texas-Pan American campus), Harlingen, McAllen, Port Isabel, Rio Grande City, and South Padre Island. UTRGV, a comprehensive academic institution, enrolled its first class in the fall of 2015, and the School of Medicine welcomed its first class in the summer of 2016.